Blog Tour + #Review: 'Brutal Saint' by Luna Kayne
October 12, 2022
I received a complimentary copy of the book from the author, the blog tour host in exchange for an honest review. This does not affect my opinion of the book or the content of my review.
This book may be unsuitable for people under 18 years of age due to its use of sexual content, drug and alcohol use, and/or violence.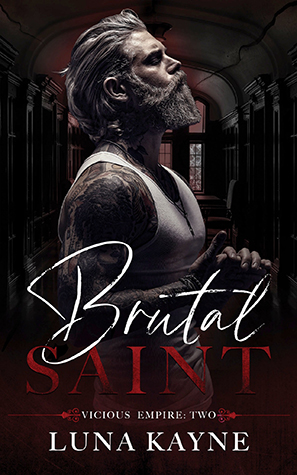 Brutal Saint
by
Luna Kayne
Series:
Vicious Empire #2
Published by
Kayne Publishing
on October 11, 2022
Genres:
Dark Mafia Romance
,
Dark Romance
,
Dark Romantic Suspense
Format:
eArc
Goodreads
Purchase at
Amazon

HARLOW IS HUNTING HER SISTER'S KILLER.AND COLE IS HUNTING HER.
COLE SAINTThe woman my family is looking for is the one-night stand I can't get out of my head, and her life depends on me getting to her first.Harlow is sunshine and light.I live in the shadows, among the dark and the damned, but there's something about Harlow that makes me want to take care of her.I can protect her from what's coming, but first I need to find her, and I'm closing in.I learned my lesson the first time, and I won't give her the chance to get away from me again.
HARLOW STINTONWhat are the chances that the man I shared a toe-curling, name-screaming, raging hot one-night stand with is part of the crime family that's after me because I saw something I shouldn't have?One hundred percent. The chances are one hundred freaking percent.At least I wasn't stupid enough to give him my real name.Now I'm on the run with everything I own stuffed into a tattered backpack.I never thought I would see Cole again, but I was wrong, and we're no longer strangers who shared a night.Now we're on opposite sides of a war that threatens to tear our worlds apart.
* Brutal Saint is the second book in the Vicious Empire dark romance family saga series.
**A portion of this book was first published as a 5,000 word novelette titled, Missed Me which is no longer available.
---
Brutal Saint is the second book in Luna Kayne's Vicious Empire series. All four books are interconnected, so you must read them in order. After being introduced to Cole Saint in Ryder's Book, Cruel Saint, I was anxious and excited to read his book. After reading it, it's all Luna Kayne's fault that I'm now adding Cole to my long list of book boyfriends. I already have a ridiculous amount of fictional book boyfriends; what's adding one more to the mix? Let's hope none of the others get jealous of Cole. He can hold his own against all of them, though. 😊
Storyline/My Thoughts: What did I love about this book the most? I did give it five stars, so here are my thoughts without spoiling or gushing too much about the book.
Cole – The over-protective, possessive, sexy-as-hell, bearded, scarred, tattooed MMC. You won me over immediately in your book, especially with how you cared for Harlow. You have a hard and soft side when it comes to her, and you barely knew her but already felt compelled to protect what was yours. When your damsel in distress is in danger or puts herself in danger, you take action against whoever puts her in danger or punish her for not listening to you. When you punish her in your unique way that involves spanking, you think about how you want to give her everything in the world. *Sigh* Yes, Cole, this is why you are now on my book-boyfriend list.
Harlow – The sweet, innocent loves her brother and sister so much that she ends up having evil men after her due to something she has no clue about or putting herself at risk to protect who she loves. I adored you, sweet girl, even when I wanted to go through the book and tell you to stay put for Cole. She handled herself in certain predicaments in the book, and how she knew she was a danger to herself at times (clumsy), but she didn't care. She needed to protect who she loved the most because she couldn't lose anyone else in her life. She defied Cole several times in the book, and he couldn't get on her too much because he would do the same thing if it came to his family being in trouble.
The way Cole and Harlow meet each other, where they end up having a one-night stand together, and later on, Cole finds out who Harlow really is, is what had me intrigued by the story. It's a whole cat-and-mouse scenario between these two characters, and when Cole catches Harlow, it's on between them.
If you read Cruel Saint, there was a cliffhanger at the end of it. No spoilers from me because I want everyone to read Ryder's book so they can read my boyfriend Cole's book next. I love how Luna Kayne has interconnected the Saint brothers' books, and they are trying to figure out who unalived Ryder's best friend and Amara's brother, Grayson. The truth is revealed in this book about who was behind it, which was a shocker. There are even more shocking things to come to light towards the end of this book, too. I'm just glad these men are finding the love of their lives, even if those women make the men chase after them.
I enjoyed the suspense and romance in this book even more than in the first one. I know it's due to my boy, Cole. I love me, an over-protective alpha male. He even knows he's more overbearing with Harlow than any other woman he's been with in the past. He doesn't know why either, but I know why. She is his kryptonite, and she's perfect for him. He also has the cutest little nickname for her, 'Socks.' You'll find out why when you read the book.
I devoured Brutal Saint when I read this book, giving it five stars. Now, I'll patiently count down to Dagen's book, which is next in the series. His little lady will give him a run for his money, and I can't wait to read it.
Standalone or Part of Series: It's part of the Vicious Empire series and I highly recommend reading in order.
Steam/Spice: 🌶 🌶 🌶 🌶
Trope(s)/Element(s): Mafia Romance. Crime Family. Family Saga. Dominant MMC. Punishment Elements (Orgasm Denial, Spanking). One Night Stand. Forced Proximity. Alpha Like MMC (Protective) of his FMC.
Possible Trigger(s): Unaliving. Physical/Gun Violence. Kidnapping. Torture. (There's possibly more, but these are the one's I noticed, while reading.)
Cliffhanger: Yes.
Would I recommend this book? Yes. I recommend this book to readers that like to read interconnected family saga Dark Mafia Romance books. Each book follows new characters, but the storyline continues in each one.
Favorite Quote(s): "Do you think you deserve to be fucked like a dirty little girl here on the floor?" His words shock me for a fraction of a second before my entire being switches on and responds to him. "Yes, I want to be yours. Fuck me harder, Cole. I need to come."
"Can it wait until after dessert?" Harlow licks her lips. Maybe my little hellcat has a sweet tooth just like me. "No, I plan on licking my dessert off your naked body. You'll be too sticky and exhausted to care about anything later." I rise, clearing out plates and winking at her.

---
---
---
BRUTAL SAINT, the second book in the Vicious Empire series, is NOW LIVE!! Grab this all-new dark mafia romance TODAY!
Grab your copy today! https://amzn.to/3ECtXku
Read CRUEL SAINT first!! https://amzn.to/3s1bN4N
Preorder WILD SAINT, coming November 1st!! https://amzn.to/3fUh9vR
---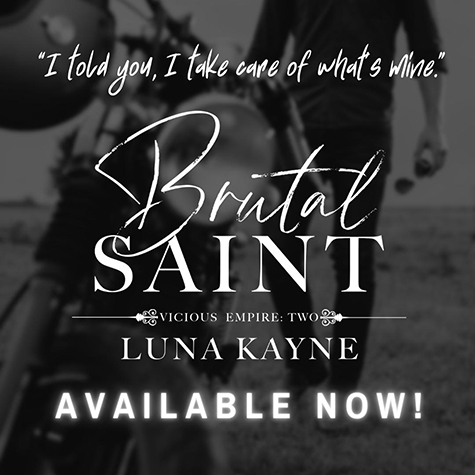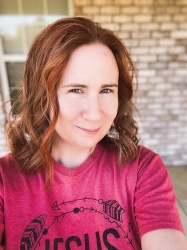 Latest posts by FranJessca
(see all)