Book Lovin' Mamas Monthly Round-Up: February 2019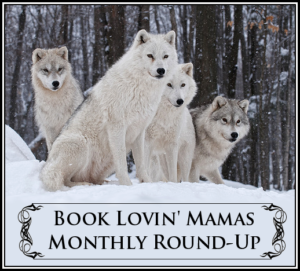 Graphic designed by JennJ Designs
Check out our Monthly Review Round-Up, Upcoming Reviews for March, and Most Anticipated Books for March.
February 2019 Reviews
---
Upcoming Reviews in March
Sunkissed Days by Samantha Chase
Remind Me by Samantha Chase
Entice Me by Kelly Elliott
In Her Sight by Katie Ruggle
The Stand-In Boyfriend by Emma Doherty
And many more…
---
Most Anticipated Books in March
Remind Me by Samantha Chase
Love Me Dead by Lisa Renee Jones
From Breath and Ruin by Carrie Ann Ryan
Eyes on Me by Rachel Harris
In Her Sights by Katie Ruggle
Any many more…

I guess I should type a bio here. I'm FranJessca or Fran for short. I'm the owner of Book Lovin' Mamas and main Reviewer. I've been reviewing books since I got out of the Navy in 2011. Now 8 years later, I'm still reviewing, but this time with my youngest sidekick.
When I'm not reading and reviewing, you can find me at my day job during the week and on the weekend taking care of our little farm.

Latest posts by FranJessca (see all)