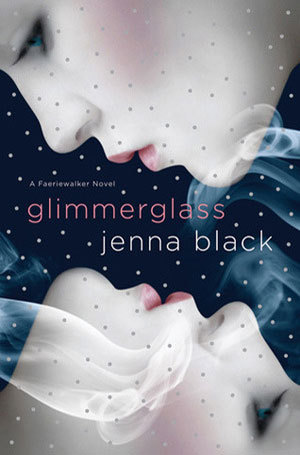 Glimmerglass
by
Jenna Black
Series:
Faeriewalker #1
Published by
St. Martin's Griffin
on May 25th 2010
Pages:
294
Format:
eBook
Source:
Purchased
Amazon Kindle
|
Amazon Paperback
Goodreads

It's all she's ever wanted to be, but it couldn't be further from her grasp...
Dana Hathaway doesn't know it yet, but she's in big trouble. When her alcoholic mom shows up at her voice recital drunk, again, Dana decides she's had enough and runs away to find her mysterious father in Avalon: the only place on Earth where the regular, everyday world and the captivating, magical world of Faerie intersect. But from the moment Dana sets foot in Avalon, everything goes wrong, for it turns out she isn't just an ordinary teenage girl, she's a Faeriewalker, a rare individual who can travel between both worlds, and the only person who can bring magic into the human world and technology into Faerie.
Dana finds herself tangled up in a cutthroat game of Fae politics. Someone's trying to kill her, and everyone seems to want something from her, from her new-found friends and family to Ethan, the hot Fae guy Dana figures she'll never have a chance with... until she does. Caught between two worlds, Dana isn't sure where she'll ever fit in and who can be trusted, not to mention if her world will ever be normal again.
 My Review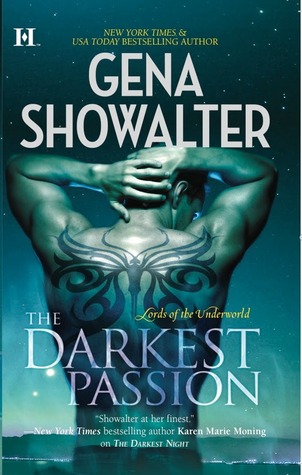 The Darkest Passion
by
Gena Showalter
Series:
Lords of the Underworld #5
Published by
Mira
on May 21st 2010
Genres:
Paranormal Romance
Pages:
438
Format:
Paperback
Source:
Purchased
Amazon Kindle
|
Amazon Paperback
Goodreads

For weeks, the immortal warrior Aeron has sensed an invisible female presence. An angel-demon-assassin has been sent to kill him. Or has she? Olivia claims she fell from the heavens, giving up immortality because she couldn't bear to harm him. But trusting - and falling for - Olivia will endanger them all. So how has this mortal with the huge blue eyes already unleashed Aeron's darkest passion?
With an enemy hot on his trail and his faithful demon companion determined to remove Olivia from his life, Aeron is trapped between duty and consuming desire. Worse still, a new executioner has been sent to do the job Olivia wouldn't...
 My Review: