Review: 'Death is a Bitch' by Cate Masters
November 6, 2012
I received a complimentary copy of the book from the author in exchange for an honest review. This does not affect my opinion of the book or the content of my review.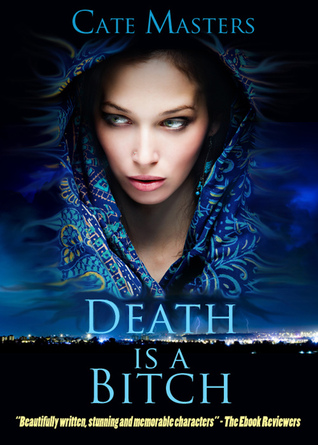 Death Is A Bitch
by
Cate Masters
Published by
Smashwords Edition
on July 2, 2015
Genres:
Paranormal Romance
Format:
eArc
Source:
the author
Goodreads
Purchase at
Amazon

Eternity can suck when it's all work, work, work. Death harvests souls even when they stack up faster than pancakes in an all-you-can-eat-buffet. No wonder she can't shed the Grim Reaper rep.As the patron angel of death and dying, Azrael works closely with Death but is dying for true intimacy. She's the only immortal who's ever aroused such powerful emotions in him. One taste of her leaves him needing her like humans need air and food, but will a demon's lies leave a bad taste?No one escapes Death – except King Sisyphus. Twice. With the help of Damien the demon, Sisyphus tries again, and she's determined to have justice. Some say Death's a bitch, but only when she has to be. But will the price of justice be a broken heart?Expanded edition of previously published ebook
My Review
When a book involves Angels and Demons, I am always up to reading it, and I am glad I found "Death is a Bitch" through FMB Blog Tours.  I also have found another Author, who sucked me into the story from the beginning to the very end.
"Death is a Bitch" is about Death, who is an Angel, who collects everyone's souls once they are about to pass away.  She has a very tiring job and sometimes it is hard to find some downtime.
Azrael, who is another Angel, that works closely to Death sometimes, has never really fallen in love before until he gets one night of passion with Death that makes him crave her even more.
Death even starts having feelings for the sexy, Azrael, that she is having a hard time forgetting him as well.
All of a sudden, Death is dealing with her past again with one soul that escapes Tartarus, thanks to the demon, Damian, who has a hidden agenda with helping King Sisyphus.  Damian has always had it bad for Death, and to prevent her happiness with Azrael, he will do anything to get Death to himself even lie to Azrael.
"Death is a Bitch" is a very entertaining book about Heaven and Hell and how it is never a good thing to mess with Death because she always gets her justice in the end.  It may take her a while, but when she does there is no looking back.
It also helps when she has strong parents who have connections themselves to help her out.
Azrael is one sexy Angel who captured my interest the minute he was described.  He did piss me off during a part of the book.  He believed a lie about Death, and he should have known better.
Cate Masters has a fan now after reading this book, and I plan reading more of her books real soon.  I loved her writing style, and I loved her take on Angels and Demons.
I recommend this book to anyone who loves the paranormal romance genre and loves reading about Angels and Demons.  You'll enjoy this take on the "Grim Reaper," who is Death, and her sexy love interest, Azrael.  You'll probably even like the bad guy as well, Damian.  I did feel kind of sorry for him…just a little bit.  In the end, though, he got what he deserved.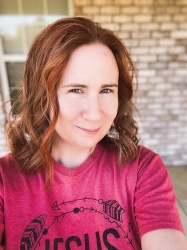 Latest posts by FranJessca
(see all)