Review: 'Enslaved in Shadows' by Tigris Eden
June 26, 2012
I received a complimentary copy of the book from the author in exchange for an honest review. This does not affect my opinion of the book or the content of my review.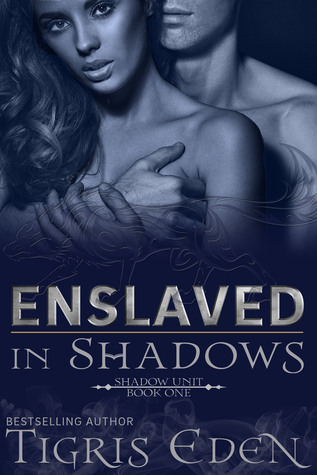 Enslaved in Shadows
by
Tigris Eden
Series:
Shadow Unit #1
Published by
Book Rhythm
on June 18th 2012
Genres:
Paranormal Romance
Format:
eArc
Source:
the author
Goodreads
Purchase at
Amazon
|
Apple

He's torn between his past and his future...
Agent Draven Stone's job is simple, most of the time. An agent of the Shadow Unit, he polices his own kind. As a powerful werewolf, he's very good at his job. But when a routine assignment in lovely, tropical Belize means he must protect the lovely human female who still stars in his darkest fantasies, Draven faces a terrible choice--between the sweetest memory of his past and his responsibility to the future of his kind.
Her battered heart will be tested yet again...
Jesminda Zealand can't let the tall, magnetic Draven back into her life. Five years ago, she trusted him for one magical night, and he disappeared, leaving her to deal with the consequences alone. When she turned to another man for help, she found herself trapped in years of abuse that have left her scarred, both physically and emotionally. Does she dare to trust again? Her life has forced her to be strong, but she's not sure she can survive one more betrayal.
In the battle to come, lives will be changed. For the better, or will woman and were find themselves enslaved by their need for one another?
**This is a Multicultural Dark PNR Erotic Romance** Warning: Torture Scene and foul language. 18 years and older
Don't miss this thrilling, sensual tale of dark suspense--get your copy of ENSLAVED IN SHADOWS today
My Review
"Enslaved in Shadows" is Tigris Eden's debut novel…and it's an AMAZING debut novel to her series Shadow Unit. I had a hard time putting it down. Let's say the first few chapters was a sexy, scorcher read. Wow! Jesminda has never done anything out of character until she's on vacation and ends up coming across one sexy man who drives her wild. Draven is actually on an assignment while Jesminda is on vacation. He never expected a woman to pique his interest like Jesminda does. He shouldn't be interested in her since she's human and he's not. The book then picks up five years later, and Jesminda and Draven end up running into each other again, but this time Draven, who is apart of the Shadow Unit must protect Jesminda from her ex-husband and his company. I could go into detail more about this book, but I will end up spoiling the book for someone who wants to read it. There was so much going on in the book, and the ending was a doozy. If you like happily ever after…..well…let's say Tigris Eden throws you off at the ending. Sorry…not spoiling it for you. I loved the characters in this book. I'm actually in love with Royce. Oh yes…he's very mysterious and just a smart ass and the way he's described, doesn't help either. He also has a twin brother…but he seems to be a little too mysterious for me. One part of the book grossed me out with him. I love Tigris Eden's writing style and how different it is. I love the story she created for "Enslaved in Shadows," and I loved the cliffhanger. I love Draven…oh…how I love Draven. *sigh* I also like Jesminda and how she was put through hell but was able to stand up against certain people in the book. Although, I did find myself re-reading parts of the book because I did not understand what was going on because it would go by pretty quickly. This is an excellent start to a series. I plan on reading the next book. I want to know what the hell is going to happen next since that cliffhanger pissed me off. (but in a good way) I recommend this book to anyone who loves paranormal romance, loves characters that can have you laughing, and for readers who always enjoy a good cliffhanger.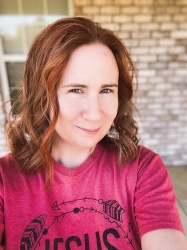 Latest posts by FranJessca
(see all)