Review: 'For Real' by Chelsea M. Cameron
December 5, 2013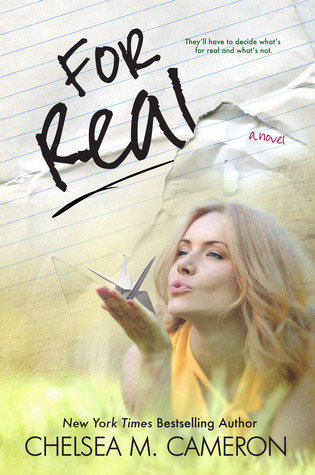 For Real
by
Chelsea M. Cameron
Series:
Rules of Love #1
Published by
Createspace Independent Publishing Platform
on November 20, 2013
Format:
eBook
Goodreads
Purchase at
Amazon

Two people. One fake relationship. What could go wrong?
When virgin Shannon Travers gets fed up with her friends demanding that she find a boyfriend, she enlists the help of tattooed, mohawk-rocking graphic design student Jett. He's more than happy to play along with their Fake Relationship, including the Ten Rules of Fake Dating that control-freak Shannon comes up with. Even if he likes to violate them. Repeatedly.
But what happens when Fake Dating starts to feel… not fake anymore? Will Shannon be willing to let go and embrace the first thing in her life that's ever felt REAL?
New Adult Contemporary Romance *17 & up
My Review
For Real is a unique YA/NA book. I had a hard time putting it down due to the book capturing my interest the minute Shannon started telling her story. Chelsea M. Cameron gives us a story about a girl, who has some very awful friends that need to mind their own business and boy, who happens to cross paths with this girl and ends up helping her out.
Shannon is a girl trying to get through college and survive her crazy friends. They all think Shannon needs to get out there and meet a guy and lose her virginity finally. Shannon though is not having it. Her friends force her one night to decide on shutting them all up. She ends up coming across, Jett, who she saw previously before. He owes her. They strike up a deal, and they decide to stage a fake relationship. This should keep her friends quiet and happy. Unfortunately, things start spiraling out of control, and those lies that Shannon and Jett have to keep up with are going to backfire on them.
For one month, this fake relationship is supposed to last, but of course, some things can get in the way, and some things can happen to make what is supposed to be fake become very real.
Shannon is the girl, who has never lost her virginity and her friends are sad for her, and they want to make her achieve losing it. They go all in the wrong way of doing it though. I despised Shannon's friends…especially her so-called best friend, Hazel. Shannon definitely could have handled her friend better and stood up for herself…but she did not. Shannon though did come up with the plan on trying to make her friends happy. In my opinion though, if you have friends that treat you like her friends did in the story…then it may be time to make new ones.
Jett was a sweetie in the story, and I loved him from the first chapter when Shannon first met him. He stole my heart in the story and, when he told Shannon, what he went through growing up, I felt sorry for him. He managed to get away from it all though. He changed his life and made do. I could tell every time; he was around Shannon he was tense and anxious because of how Chelsea wrote his character. He definitely stole the show for me in the book.
I loved the storyline of For Real, the tension between the characters (Shannon/Jett), and the ending (definitely the ending, when the truth comes out about a certain someone). Chelsea M. Cameron did a great job making me love/hate certain characters. I felt both Shannon and Jett's emotions while reading the book. There are times though; I wanted to knock them both senseless to wake them up, especially Shannon. The things that bothered me was Shannon's friends and how Shannon did not stand up for herself most of the times. Other than that, this is a delightful read about two characters, who help each other in different ways.
I give this book 4 full moons and recommend it to readers out there that love the new adult and contemporary romance genres.
I look forward to reading even more books from Chelsea and also looking more forward to the next book in the Rules of Love series.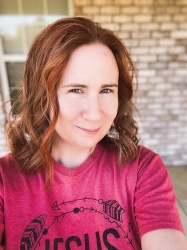 Latest posts by FranJessca
(see all)