Review: 'Intercepted' by Alexa Martin #Romanceopoly2023
January 16, 2023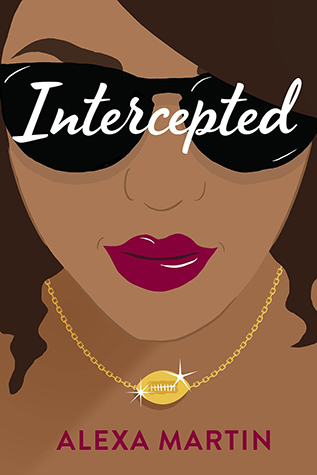 Intercepted
by
Alexa Martin
Series:
Playbook #1
Published by
Berkley Books
on September 11, 2018
Genres:
Contemporary Romance
,
Romantic Comedy
Format:
Paperback
Goodreads
Purchase at
Amazon
|
Barnes & Noble
|
Kobo

Marlee thought she scored the man of her dreams only to be scorched by a bad breakup. But there's a new player on the horizon, and he's in a league of his own...
Marlee Harper is the perfect girlfriend. She's definitely had enough practice by dating her NFL-star boyfriend for the last ten years. But when she discovers he has been tackling other women on the sly, she vows to never date an athlete again. There's just one problem: Gavin Pope, the new hotshot quarterback and a fling from the past, has Marlee in his sights.
Gavin fights to show Marlee he's nothing like her ex. Unfortunately, not everyone is ready to let her escape her past. The team's wives, who never led the welcome wagon, are not happy with Marlee's return. They have only one thing on their minds: taking her down. But when the gossip makes Marlee public enemy number one, she worries about more than just her reputation.
Between their own fumbles and the wicked wives, it will take a Hail Mary for Marlee and Gavin's relationship to survive the season.
---
I'm participating in the Romanceopoly Challenge this year, created by Under The Covers Book Blog. A blog I've been following since they created it in 2011. I'm hoping to stick with the challenge this year, even with my crazy-packed schedule with my oldest graduating and going off to college and my youngest's busy soccer events. I rolled the dice and landed on Amour Avenue – Challenge: Read a contemporary romance with an illustrated cover. This is where I went through my bookshelves and found Intercepted by Alexa Martin. A book I've been meaning to read since it was released in September of 2018. 
Storyline/My Thoughts: Alexa Martin is a new author to me, so I was looking forward to reading her debut novel she wrote/released in 2018. It also was the first book in her Playbook series. A former NFL wife, writing a series that involved football players. Yes, sign me up. I knew it would involve some juiciness in it and life experiences from being in the world of NFL football players and some behind the scenes. Yes, it's a fictional world, but Alexa Martin got to deal with things we normal wives have never experienced. She would also make readers fall hard for the fictional football players she wrote about in this series. 
In this case, she did it immediately with Gavin Pope. This man, who happened to be a Quarterback, was there for the FMC, Marlee Harper, whenever she was in a predicament, even though she could handle herself. He popped up at the right moments, every damn time, and he had harbored feelings for her since the one night stand they had together four years ago. He had never gotten over her and even had something of hers when he finally got to talk to her. Yes, I immediately swooned over this man right away.
Here's a gist of the storyline without giving too much away because otherwise, this review will be all about Gavin Pope, and he's not even one telling the story. The FMC has been dating a football player on the Mustangs team for years. He was not unique in my eyes when I read, especially with how he treated her. There is also the issue of this a-hole character (his name is Chris, but who cares at this point) cheating on the FMC and not just once, but quite frequently. (I wanted to go through the book and take care of this douche for Marlee.) I would have dumped his butt the first time he cheated on me. Marlee stuck with him until she came across emails from girls he talked to, which was the last straw for her. She is about to leave him, and that is when Gavin Pope is there at the right moment. He's the new Quarterback temporarily for the Mustangs, and she is still in shock over it since he's the guy she had an ONS with four years ago when she was separated from her a-hole ex the first time. Gavin helps her get out of the situation, and Marlee will have a second chance with Gavin to find out how she truly should be treated—worshipped and loved.
The story goes on between Marlee and Gavin and how some people are against Marlee being with Gavin. They accuse her of jumping from one football player to the other, and rumors start spreading. There's also drama with the ex, but again who cares about him? I don't. He can kick rocks. Marlee has Gavin, and he is a much better person for her. She's the best girlfriend too.
This book does have bullying, racist moments, and downright mean-girl vibes in it when it comes to how some of the other football players' wives, fiancees, and girlfriends treat Marlee Harper. I hated reading those parts and how they treated Marlee, but she handled herself. She didn't let those girls get to her. She had a friend that stuck up for her, too, and even had Gavin and other football players speak up. Despite the torment she received from those f–king mean women, she was a strong character. I loved that about her. She may have come off as too strong at times and sometimes may have overreacted, not with the women but with Gavin in certain things. I realized she was independent and didn't need Gavin's help, but he didn't mean any harm by some things he thought he was helping her with when it came to her ex and something else that comes later in the book. He was very protective of her, another way of showing how he cared for her. She had never really felt genuine love until Gavin, which is why I understood her reactions. She was on guard, and for someone who got treated like crap in the football world, behind the scenes, she managed to keep cool better than I would have. I would have knocked some girls out.
I enjoyed reading Alexa Martin's first book in her Playbook series. I fell hard for the MMC, and the FMC grew on me when I learned more about her character. I was bothered by her sticking with that a-hole that I won't name since he doesn't deserve the attention. I'm glad Gavin came into her life when he did because she needed to find someone like him. True Love.
Here's what bothered me while reading this book, and I know some readers don't mind it. The book was only in one POV. Not Dual. I'm used to dual POV in Romance books and would have loved to know what Gavin was thinking the whole time. I got snippets of what he possibly felt for the FMC, Marlee, through her POV with how he was looking out for her, especially regarding her cheating a-hole ex-boyfriend. I would have enjoyed the book even more if the book had his POV. There was also the issue of the FMC talking in hashtags. You may enjoy this book if you are okay with the FMC speaking with hashtags during her inner monologue moments. I found it quite annoying at times. It may be due to my age since I'm close to forty, and I use hashtags for social media only, not for thoughts myself. Other than those two things, this book was enjoyable. Would I listen to it again, since I listened to it thanks to my local library? I don't think so, but that's due to other books I need to read from this series and my ever-lasting TBR.
Overall, I give the first book to Alexa's Playbook series, 3.5-series, and I plan on continuing this series. I'm looking forward to reading about more football players finding their happily-ever-afters. Alexa Martin knows how to write some swoon-worthy football players. *cough* Gavin Pope. *cough*
Standalone or Part of Series: It's part of the Playbook series, but each can be read as a standalone.
Steam/Spice: 🌶 🌶
Genre(s)/Trope(s)/Element(s): Contemporary Romance. Romantic Comedy. Second Chance at Romance. Instant Attraction/Love. Interracial Romance. Sports/Football Romance. Football Player MMC. Biracial FMC. FMC was cheated on by Ex-Boyfriend.
Would I recommend this book? Yes. I recommend this book to readers who enjoy Contemporary Romance/Romantic Comedy books and if you enjoy football/sports romances too. Right now, I'm on a sports romance reading kick and can't get enough of them, so Alexa Martin fueled my love of this subgenre/trope even more.

This post contains affiliate links you can use to purchase the book. If you buy the book using that link, I will receive a small commission from the sale. It will help sponsor future giveaways but costs you nothing extra. You can read the full disclosure underneath the Privacy Policy.
---
---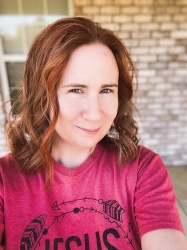 Latest posts by FranJessca
(see all)