Review: 'Just Good Friends' by Rosalind James
January 23, 2013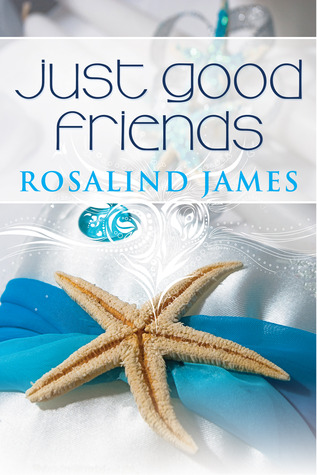 Just Good Friends
by
Rosalind James
Series:
Escape to New Zealand #2
Published by
Rosalind James
on January 1, 2013
Genres:
Contemporary Romance
Format:
eBook
Source:
Purchased
Goodreads
Purchase at
Amazon
|
Apple

Some bets were made to be lost.
Kate Lamonica isn't Koti James's type. Too small. Too dark. And heaps too much work. So it's an easy bet that he can be her friend for six weeks without making a move on her, no matter what his mates would have said.
Kate can't believe she's made the bet at all. New Zealand had seemed like the perfect escape from the stalker who'd threatened first her peace of mind, and then her life. She certainly doesn't need any more trouble. Why on earth has she agreed to spend time with a Maori rugby player who's far too handsome and charming for his own good--and knows it? But there's more than one game Koti's good at playing...
My Review
I think I am in love with every male character that Rosalind writes about in her Escape to New Zealand series.  I fell in love with Koti from Just this Once and now I am even in more love with him.  (even though he was considered the player of the bunch)
He stole my heart though in this book and I am a little jealous over Kate.  =)
Kate Lamonica is hiding out from her ex-boyfriend and decides to catch a flight to New Zealand to be with her friend, Hannah who is pregnant with her first child.  Kate knew Hannah from where she used to work and needed to get away fast.  Hannah helps her find a place to live which Drew her husband helps her get a job with one of his rugby teams doing bookkeeping.
Kate has been warned about the rugby players and of course she is new girl to look at.  She is not there to hook up with since she cannot trust anyone at the moment.  She does not want the truth of what happened to her and truth of her hiding coming out.
Koti James's is about to meet his match. He is one of the most elgibile bachelors in the team and every girl wants to be his, but Kate does not want anything to do with him.  He does not want anything to do with Kate, until he accepts the challenge she has to offer.  Can he really be friends with a woman, or will it lead to something more?
This book includes jealous models who think they are Koti's girlfriend, dangers of Kate's stalker, and some very heated moments between two characters who supposedly hate each other, as well as some trips throughout New Zealand, and you will have a hard time putting down this book.
This is by far my favorite of the books.  I loved Koti from Just this Once and I wanted to find out who would tame the player.  He definitely found his match with Kate.  Kate was definitely strong-willed and put Koti in his place, but she had many reasons why she did that.  She definitely had her own problems to deal with and why she did not trust any man to date.  I would have a hard time as well, especially what she went through.
I loved the moments between the characters the most.  Koti definitely got Kate through a lot and even challenged her to do things she normally would not have done.
The tension between the both and the intimate scenes…were no joke people.  Be prepared to have a glass of water on hand.
Rosalind James did an amazing job with this book and I had a hard time putting it down.  Every time I thought Koti would man up with Kate, she would knock him down again.  Koti definitely met his match with Kate and she made sure to jump him when she had the chance.
How could she resist him for so long, especially the way Rosalind described his body?  Oh my goodness….I think I was drooling on my Kindle every time, he took off his shirt or wetsuit and I was just imagining what he looked like.
I highly recommend this book as well as the first to readers who enjoy contemporary romance.
Be prepared to want to read the next book though…because you will want to read more of New Zealand and what it has to offer.  (sexy rugby players, exotic getaways…etc).  =)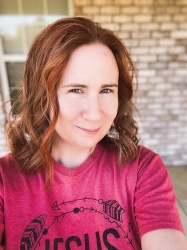 Latest posts by FranJessca
(see all)