Review: 'Kingdom of Ash' by Sarah J. Maas
March 23, 2022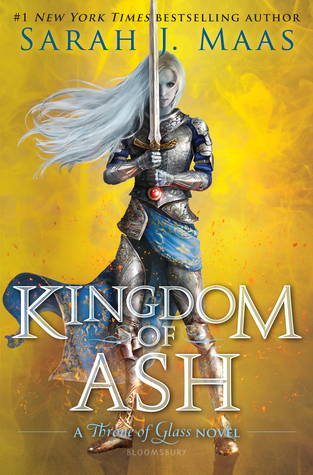 Kingdom of Ash
by
Sarah J. Maas
Series:
Throne of Glass #7
Published by
Bloomsbury YA
on October 23, 2018
Genres:
Young Adult Fantasy
Format:
Hardcover
Source:
Purchased
Goodreads
Purchase at
Amazon
|
Barnes & Noble
|
Kobo

Aelin Galathynius has vowed to save her people ― but at a tremendous cost. Locked within an iron coffin by the Queen of the Fae, Aelin must draw upon her fiery will as she endures months of torture. The knowledge that yielding to Maeve will doom those she loves keeps her from breaking, but her resolve is unraveling with each passing day…
With Aelin captured, friends and allies are scattered to different fates. Some bonds will grow even deeper, while others will be severed forever. As destinies weave together at last, all must fight if Erilea is to have any hope of salvation.
Years in the making, Sarah J. Maas's New York Times bestselling Throne of Glass series draws to an explosive conclusion as Aelin fights to save herself―and the promise of a better world.
---
I've had the Kingdom of Ash on my bookshelves since it was released in 2018. I know it's been four years, but I finally got the courage to read it. I knew that Sarah J. Maas would rip out my heart with the last book in the Throne of Glass series, which is why it took me this long to read it. Well, I finally finished it, and yes, Sarah ripped my heart into threads in certain parts of this book. Some more than others. I'm happy I finished it and sad at the same time. I told myself I would read it slowly to savor the story and characters, which I did. All I wanted was for a happily ever after. It did take some time to get there, but it finally happened. Thank you, Sarah J. Maas, for writing these characters and world. I'll cherish the Throne of Glass books forever. This is one world I can't get enough of, and I definitely plan on re-reading them again in the future.
My Thoughts: Here are things I enjoyed about the last book in the Throne of Glass series: 
I love reading several points of view in a book, and Sarah J. Maas gives readers several angles to what is enfolding in her books. I felt the pain of what was happening to Aelin and Fenrys when she had been chained, bound, and taken away with Maeve and her sadistic friend, Cairn. I also felt the pain of Aelin's mate, Rowan wanting to save her. He was determined to find her and get her back. Yes, it was hard to read, but it made me root for Aelin to fight back and Rowan to find her. The biggest tearjerker to me was when Aelin and Rowan are reunited. Knowing what she had to endure with Maeve and Cairn broke my heart. Carin's fate came too quick in my eyes. Don't even get me started with what happened to Fenrys's brother.
Aedion, on the other side of the world, is dealing with fighting Erawan's forces with Lysandra. He's livid on Lysandra and Aelin betraying him. Lysandra is doing everything to keep up the charade that she's Aelin to the people. Unfortunately, things come to light, and the truth comes out. I felt terrible about how Lysandra was treated, especially with Aedion, but I knew he was frustrated. His queen and cousin didn't want him to see the truth. It wasn't easy for them at all in this book. In this book, there's one scene between Aedion and his father Gavriel after they reunite, and then it all goes to hell. I had to put the book away for a while and come back and reread the scene. I couldn't believe Sarah had done that to me. 
Yrene and Chaol. I loved these two in Tower of Dawn and was happy to be back with them, even when battling Erawan's forces. I also loved when Yrene finally reunited with the woman who had helped her so many moons before to get her to where she needed to be to learn her healing abilities. If you didn't read Assassin's Blade, I highly recommend you do because you'll find out how Yrene and Aelin met the first time. Aelin is a favorite female protagonist in this series, but Yrene is a favorite, too. I adored Yrene and what she did in this book. She kicked butt, and she's going on my list of favorite kick-butt females characters. She even did with sharing a secret. =) 
Dorian. What can I say about this damaged King? He has grown since book one. He did go through a great deal. He's still broken, but he's getting there. He proved himself in this book and that he could deceive enemies and assist Aelin in retrieving the keys. I was worried about him when he faced Maeve and how he handled himself. I loved when he reunited with Chaol and met Yrene. 
Manon. Manon will always be a morally grey female character that grew on me in this series. I was devastated by what she went through in this book. Yes, another scene broke me. I had to step away from the book to regain my composure. I'm glad that Dorian and her didn't really get together at the end. Manon was too independent, and Dorian still had issues.
Lorcan and Elide. Lorcan tried to prove himself to everyone, even to Elide, the most in this book. I felt Lorcan because no one trusted him. Elide even couldn't trust him. What she did, though, towards the end to save me, almost broke me, too.
Maeve. After finding out the truth about Maeve in Tower of Dawn and what she put Aelin through, I was ready for someone to end her. The person who ended her was epic. I'll never forget the scene of Maeve meeting her maker. 
Erawan. He was the biggest issue in the series when the truth came out on what he had been planning. The person who ended him was another epic scene. Yes. He deserved every bit of what happened to him, and I'm happy with who did it. 
Aelin and Rowan. These two. I love them together. The ending with them together will forever be one of my favorites to read. To whatever end. Aelin proved herself in this book as a true Queen with everything she went through. I was pissed with what the Gods did to her, though, and will never forgive them. 
Fenrys. Readers don't get his point of view, but I wish we had gotten it. He won me over in this book, and he has a special place in my heart, maybe even over Rowan. 
I'm glad I finally finished the Kingdom of Ash. Am I upset that the series has ended? Yes, definitely. I'm happy, though; they all got a happily ever after in their own ways.
Sarah J. Maas managed to suck me into this world, and I'll never forget it. The action-packed scenes, the adventure and danger the characters went on to get to where they needed to, and a lost princess/assassin who finally claimed her crown back. It was an epic journey, and it's worth so many re-reads in the future. Thank you, Sarah J. Maas, for sharing these characters and the world with us. Five stars for this fantastic ending.
Standalone or Part of Series: It's part of the Throne of Glass series, and I highly recommend reading these books in order.
Would I recommend this book/series? Yes. If you are a fan of Young Adult Fantasy that takes you on a epic adventure to claim a crown and defeat enemies that want to destroy everything, then yes, read this book.

This post contains affiliate links you can use to purchase the book. If you buy the book using that link, I will receive a small commission from the sale. It will help sponsor future giveaways but costs you nothing extra. You can read the full disclosure underneath the Privacy Policy.
---
---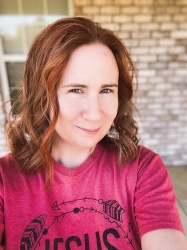 Latest posts by FranJessca
(see all)