Review: 'Red' by Kate SeRine
March 3, 2022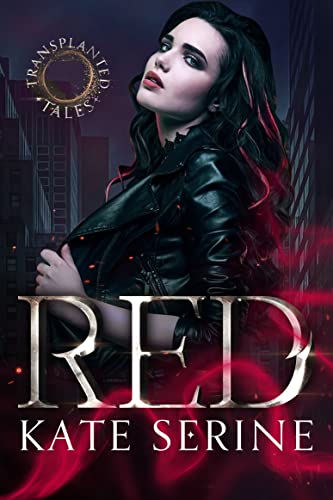 Red
by
Kate SeRine
Series:
Transplanted Tales #1
Published by
Kensington Publishing Corp.
on August 2nd 2012
Genres:
Urban Fantasy
Format:
eBook
Source:
Purchased
Goodreads
Purchase at
Amazon
|
Barnes & Noble

"My name is Tess Little. But everyone calls me Red."
Once upon a time, a spell went awry, stranding Make Believe characters in the ordinary world. Since then, Tess "Red" Little—a/k/a Little Red Riding Hood—has worked as an Enforcer for the Chicago branch of the Fairytale Management Authority. But, consider yourself warned—she's not just some waif with a basket of goodies. All grown up and with nothing to lose, a gun and combat boots is more her style. And Red's new assignment threatens to be short on happily ever afters…
Someone is murdering transplanted Tales in gruesome fashion. The list of fictional characters capable of such grisly acts is short and includes more than one of Red's old flames. And if that wasn't bad enough, there's another complication, in the form of sexy, enigmatic Nate Grimm, the FMA's lead detective and part-time Reaper. Used to following her own rules and living life on the edge, Red has managed to avoid taking on a partner until now. But Nate's dark side makes him perfect for a case like this. That is, if she can trust him. Because if there's one thing Red knows for sure, it's that believing in the wrong person can have big, bad consequences…
---
The first time I read Red by Kate SeRine was ten years ago. It was the first book I ever read based on fairy tale characters transplanted into the real world. Now, ten years later, it's celebrating its Tenth Anniversary. I had to do a reread of it for the anniversary. It was like reading it for the first time again because I couldn't remember everything in the book. 
Storyline/My Thoughts: Tess Little (who we would know as Little Red Riding Hood by the fairytales), but in the book Red, she is not the little red riding hood we all know. She goes by the nickname "Red," and she's an Enforcer for the Fairytale Management Authority. See, the tales were sent over to the real world by a haywire spell, and FMA has to keep the "tales" in check from the humans. When there is a "tale" crime, Red is there to figure out what happened. Unfortunately, Red finds herself in a world of mess. She ends up having people she once loved, in the mince of the biggest crime ever. Someone is killing off tales, and Red is stuck in the middle of it because one of three ex-lovers may be the prime suspect. She is forced to find out which one did it. She also is dealing with someone following her for some reason, and she's not sure why and it may end up getting her killed.
She has teamed up with Nate (otherwise known as Death because he is a Reaper) on the case. Nate wanted Tess specifically to the case since she knows the suspects. He also has other reasons, but he doesn't tell Red until late in the book.
I LOVED the characters, Red and Nate. Seriously can I have Nate? He is dark, dreamy, and sexy. =) He is always at the right time and moment for Red in the story, too. Red's character had some kick-butt qualities to her. She was not like the fairy tale Red Reading Hood we are used to in the fairytale. There were moments in the book that drove me crazy about Red, though. When Nate tells her the truth, she freaks out and ends up running away from him. She could have handled it better.
This book brings you the fairy tales from the dark side. Kate SeRine kept me intrigued whenever she introduced a new fairytale character in the book.
You'll read about Snow White, Cinderella, Prince Charming, Juliet, Seth the werewolf (from little red riding hood), the Sandman, and so many others. Be prepared because this book does give you fairy tales that we are used to reading for the characters because good characters are actually evil and vice versa.
I enjoyed reading Red and give it four stars. I look forward to rereading the next book. I liked how Kate SeRine kept me turning (swiping) the pages to find out what happens next in Red. Kate has a unique writing style, and she has a wicked 'cool' imagination (taking my daughter's saying).
Standalone or Part of Series: It's part of the Transplanted Tales series. Each book has different characters, but previous characters are mentioned.
Trope(s): Fairy Tale Retellings
Would I recommend this book? Yes. I recommend this book to urban fantasy and paranormal romance lovers out there. If you want the dark side of the fairy tale world, then you definitely will enjoy this book.

This post contains affiliate links you can use to purchase the book. If you buy the book using that link, I will receive a small commission from the sale. It will help sponsor future giveaways but costs you nothing extra. You can read the full disclosure underneath the Privacy Policy.
---
---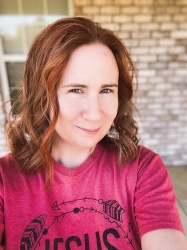 Latest posts by FranJessca
(see all)