Review: 'The Boss' by Melissa Schroeder
May 13, 2017
I received a complimentary copy of the book from the publisher in exchange for an honest review. This does not affect my opinion of the book or the content of my review.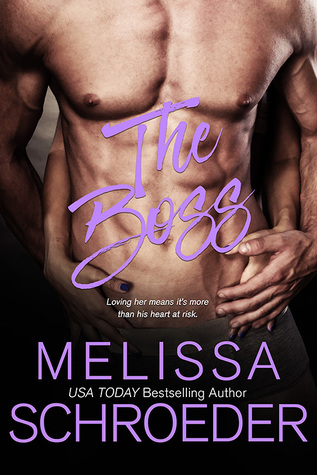 The Boss
by
Melissa Schroeder
Published by
Entangled Publishing (Select Suspense)
on May 1st 2017
Genres:
Romantic Suspense
Format:
eArc
Goodreads
Purchase at
Amazon
|
Apple

Sick of the spy game, former CIA operative Vic Walker takes time off from his security firm to figure out just what he wants out of life. But peace and quiet isn't in the cards with a former business partner and ex-lover like MacKenzie Donovan.
Mac doesn't like asking for help from anyone, but this latest case has her in a little over her head. She crashes back into Vic's life with the CIA, the Russian Mob, and the FBI, on her tail after a job goes south.
But even as old feelings rise to the surface while they're busy dodging bullets, the authorities, and mobsters, they'll need to get out alive before they can have a second chance at love.
My Review
I finished this book a while ago, but I had take a hiatus from reviewing for a bit. Unfortunately, something in life happened that I had to take some personal time away from the blog for a bit.
I'm back though and ready to review The Boss is the first book I've read from the lovely Melissa Schroeder and it definitely won't be my last. I love books like The Boss, where there's a kick-butt female character and the main characters have a lot of tension between them. MacKenzie Donovan and Vic Walker used to be with each other. Vic walked away though and never came back because he wanted to find out what he wanted to do in life. He didn't want anything to do with the CIA anymore and with the business his ex-girlfriend was apart of. Unfortunately, things have gone haywire and Mac needs assistance from her ex. Vic though is what I would consider someone that just can't resist the temptation of his ex-girlfriend. Even though they broke terms with each other there still that tension between the two.
Melissa has the Vic and Mac trying to protect a hacker that has the Russians out to get her. It's up to them to find out why and also find out what the hacker was doing to make the Russians come after her. It's a whirl wind of craziness in this book, which is why I had a hard time putting it down. There's also the fact that the FBI, and CIA are all mentioned in this book and the part of hacking too. I'm a computer geek, so I enjoy stories that dive into something I enjoy. One moment you have Vic and Mac battling their love for each other and the next you have action from the drama of the story.
There's also the secondary characters that I enjoyed getting to know in the story. You don't just get Mac and Vic's POV in the story. You get others too, which I found interesting.
I give this book 4 stars and look forward to reading even more from Melissa Schroeder soon.
If you're looking for a Romantic Suspense with lots of action, drama, and even some tension you'll enjoy The Boss.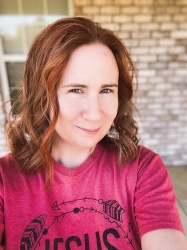 Latest posts by FranJessca
(see all)