Book Lovin' Mamas Monthly Round-Up: April 2017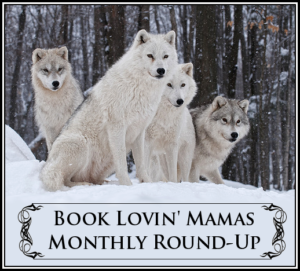 Graphic designed by Sapphire Designs
If you missed out, here's a Round-Up on Book Lovin' Mamas April posts…..
~*~*~*~*~*~*~*~*~*~*~*~*~*~*~*~*~*~*~*~
Our FEATURE Posts
None for April 2017
Feature Posts will return as soon as this Book Lovin' Mama has some free time.
---
Reviews
---
Cover Reveals
---
Guest Posts
---
Interviews
No posts found.
So what is up for May 2017
Can you believe it's almost summer vacation for the kids again? It feels like yesterday that both my girls were starting school and now they are almost done with school. In 3 1/2 weeks I will be on vacation from work, so that means some slowing down on the blog for a bit because this mom is going to have a lot of activities to plan during that vacation. Although, in the next few weeks followers will see additional reviews and giveaways sponsored by publishers. I also will be planning a big giveaway around Memorial Day weekend, so be prepared for it.
I hope every one of my followers had a wonderful April and you have an amazing May full lots of reading.
Lil' Sidekick and Rambunctious Preschooler say 'Hi' to all our followers and look forward to some fun posts from them this month and next month.

Latest posts by FranJessca
(see all)