Review: 'Let Me In' by Erin McCarthy
April 30, 2017
I received a complimentary copy of the book from RockStar PR in exchange for an honest review. This does not affect my opinion of the book or the content of my review.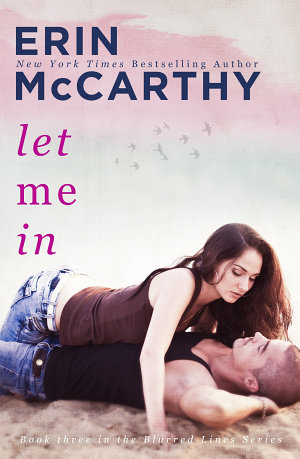 Let Me In
by
Erin McCarthy
Series:
Blurred Lines #3
Published by
Createspace
on September 21, 2014
Format:
eArc
Source:
RockStar PR
Goodreads
Purchase at
Amazon
|
Apple

A girl in danger…
Aubrey Walsh never dreamed that she would find herself in an abusive relationship, but after her boyfriend hits her so hard he breaks her tooth, she flees the University of Maine to hide on a remote island with her best friend. Only to discover that she is pregnant. Terrified of what will happen if Jared finds out, she is walking along the rocks, deciding her future, when she slips.
A guy with a secret past…
After a job gone wrong, Riker has left the assassin business and is incognito as a ferryboat operator off the shores of Maine. It's a lonely life, and when he sees a young woman almost fall off the rocks, he doesn't hesitate to save her and take her in, though he's determined to stay unemotionally uninvolved. But when the truth about her situation is revealed, he will do anything to protect Aubrey and her unborn child.
Even marry her. Even kill for her.
When Jared comes looking for the only girl who has ever rejected him, Riker won't allow it. And Aubrey is torn between protecting herself and her child, or protecting the mysterious husband she has come to love.
And when chance brings them together but fate tears them apart, can their love survive the storm?
My Review
Let Me In is the third book to Erin McCarthy's Blurred Lines series and in the third book it's all about Aubrey and Riker.
Some items I enjoyed about Let Me In:
Aubrey getting out of a horrible relationship. I can't stand to read about characters staying in a relationship where violence is involved. It take a while for her to leave the relationship, but she finally decided to get out of it after getting seriously injured.
Riker's character is very secretive in the story, but I really liked his character and how protective he was of Aubrey. He may have skeletons in the closet, but he definitely was a better person to Aubrey then her previous person in her life. He took care of Aubrey so well in the story.
The secondary characters who actually were in the previous stories. I love being reunited with previous characters.
Some things that bothered me in the story:
Riker and Aubrey's relationship went really fast. It wasn't really insta-love. It was a relationship that just went too fast. Some of it was kind of unbelievable with how fast it went.
Aubrey complaining and always getting on Riker. I kept telling myself, please Aubrey stop pushing Riker. You're going to lose him.
How a certain secondary character reacted to Aubrey hanging out with Riker, but I could've definitely understand why she did react the way she did. I probably would've reacted the same way to my best friend hooking up with someone so quickly.
The ending went too fast. I think the villain in the story got away too easily. He deserved so much more.
Overall, this was enjoyable book to read in the series. The one character that won me over was Riker in the story. I enjoyed him much more than Aubrey. I look forward to reading the next book in the series. At least I do not have to wait for the next book now. I can go ahead and buy it and start reading it since they all have released. 🙂
I give this book 3.5 stars and recommend it to readers of the New Adult genre. This book can be read as a standalone.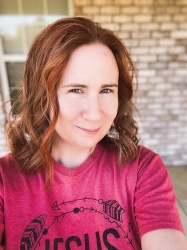 Latest posts by FranJessca
(see all)