Review: 'Unwrapped' by K.M. Mixon
January 2, 2023
I received a complimentary copy of the book from BookSirens in exchange for an honest review. This does not affect my opinion of the book or the content of my review.
This book may be unsuitable for people under 18 years of age due to its use of sexual content, drug and alcohol use, and/or violence.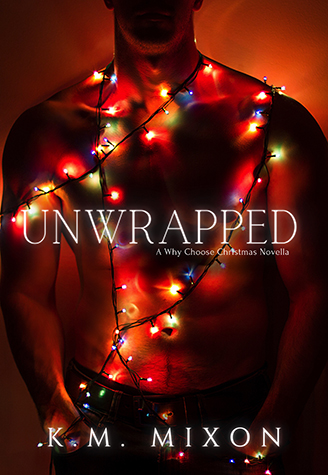 Unwrapped
by
K.M. Mixon
Published by
Self-Published
on December 11, 2022
Genres:
Erotic Romance
,
MM Romance
,
MMMF Romance
,
Reverse Harem
,
Why Choose Holiday Romance
,
LGBT Romance
Format:
eArc
Source:
BookSirens
Goodreads
Purchase at
Amazon

The moment Davina heard her trash cans tip over and a man shouting in her yard, should've been the moment she stayed in her home. Or, the moment she called the police. But instead, she stormed outside, and shouted at him.
This is the moment her Christmas took a turn, going from lonely to filled with desire and three men that will change her forever.
---
I was looking for a quick holiday novella to read for the holidays and was intrigued by the synopsis of Unwrapped by K.M. Mixon. A holiday novella that has the FMC not having to choose between love interests, sign me up immediately. This was also the first book I read from K.M. Mixon.
Storyline/My Thoughts: This will be a short review since it was a novella. The FMC Davina lives an everyday life going to work, reading books on her kindle, and just living day by day. She wants more and gets more when she meets three hotties that rock her world. Each MMC is unique and will open her up to new experiences she never imagined when they finally let her into their world. One of them hesitates to welcome her. He doesn't want to end up getting hurt or disappointed again. Davina is determined she's not like their previous lover and will prove it in any way possible when winning over all three men's hearts.
Bring on MF, MM, and group scenes into the mix regarding this short story by K.M. Mixon. I enjoyed the spicy scenes when it came to Davina and her men. Be prepared, though, for a shock of an ending. I didn't expect it, and I've never been so mad when it came to an ending until now. I had to reread the ending to verify I was reading it correctly.
How could K.M. Mixon give readers such a spicy holiday novella and then give that ending? GRRRRR!!!
I'm still not over it because I felt terrible for a specific character. Well, all of them because I was enjoying getting to know them all.
Overall, I give this novella three stars. I will be reading K.M. Mixon's other books she's written, though, because if she can grab my attention with all the spice in this book, then I need to read her other books. Please, don't tease me as you did with this one. Please, I beg you! I can't handle it.
Standalone or Part of Series: According to the author's website, there is another book coming after this one.
Steam/Spice: 🌶 🌶 🌶 🌶
Genre(s)/Trope(s)/Element(s): Erotica/Erotic Romance. Reverse Harem/Why Choose. Holiday Romance. Bisexual/Pansexual Romance. MM, MF, MMF, MMMF group scenes.
Triggers(s)/Content Warning(s): Check the author's website for specific Triggers/Content Warnings.
Would I recommend this book? To be honest, only if you can handle an unconventional HEA. I'm still too much in shock over the ending on this one, but I'm invested in finding out what happens next.

This post contains affiliate links you can use to purchase the book. If you buy the book using that link, I will receive a small commission from the sale. It will help sponsor future giveaways but costs you nothing extra. You can read the full disclosure underneath the Privacy Policy.
---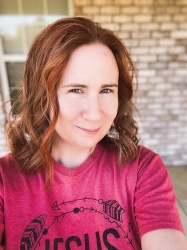 Latest posts by FranJessca
(see all)