Review: 'Where There's Smoke' by Elizabeth Lee
May 31, 2014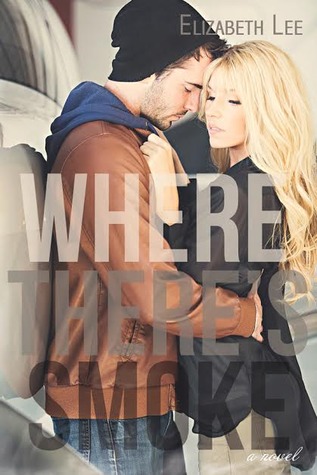 Where There's Smoke
by
Elizabeth Lee
Series:
Jameson Sisters #1
Published by
Self-Published
on May 17, 2014
Format:
eArc
Goodreads

There is something to be said for letting go. Ryland Roberts knows that better than anyone. He'd let go of his ambitions, of his family and—most of all—of her. He'd perfected the art of putting his past behind him and accepted the fact that the town he wanted to leave in his rearview was the place where he was going to live out his days. But sometimes the past doesn't just go away. Sometimes it comes back to haunt you.
Piper Jameson convinced herself that she left for all the right reasons. She'd saved people by leaving—made sure that they weren't tainted by her rebellious ways. When her little sister asks her to come home and say goodbye to their ailing mother, she's forced to see that things aren't always as they seem. The people who she'd left behind might not have been saved at all.
In the amount of time it takes a bullet to travel from point A to point B, Piper and Ryland will have to put their feelings for each other aside and make a choice. Forced on the run with Piper's sister, they begin to understand that the future they thought was gone was never really lost.
My Review
Where There's Smoke was added to my TBR before I even realized about the Blog Tour, but once InkSlinger PR announced about the blog tour I jumped onboard. The cover caught my eye and then, the synopsis grabbed the rest of my interest to read this book and I'm glad I did.
Where There's Smoke is apart of the New Adult genre, but also has some suspense to it. Here's a story that proves that true love does exist, and that true love will do anything for each other…no matter the cost.
If there is one thing I adored about Where There's Smoke is how Elizabeth Lee gave me two points of view in the story. (I love reading multiple points of views because I get to read the story in several angles) Piper and Ryland are the ones telling the story and these two have been through it all together. The beginning opens up with Piper and Ryland as younger, and giving me just a glimpse of what may have happened to them. Elizabeth then sets the story later on when both Piper and Ryland are older and getting to see each other again. It's not going to be pretty when they come together again, but reading both of their points of view, I got to read what they actually felt for each other.
This story touches topics that may bother readers, but how the situation is handled…let's just say I would have done the same thing. Piper and Ryland have to come together after what happened in the past, and truths will come out that neither knew about each other after they separated. This story will take you literally for a ride, where the characters have to be fugitives for a while. There's murder, fires, corrupt cops, etc.
I'm looking forward to reading Piper's sister's book and I'm hoping the poor girl finds someone that can make her happy. She went through the worst in this book and I felt for the poor girl. The ending in Where There's Smoke, left me hanging on what happened to her and I need to know if she'll have closure or at least get help. She deserves happiness.
I give this book 4.5 moons and recommend it to New Adult and Contemporary Romance readers out there.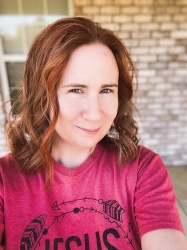 Latest posts by FranJessca
(see all)