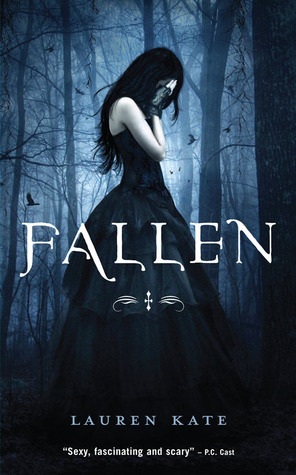 Fallen
by Lauren Kate
Series: Fallen #1
Published by Delacorte Press on December 8th 2009
Genres: Young Adult
Pages: 452
Format: eBook
Source: Purchased
Amazon Kindle | Amazon Paperback
Goodreads


What if the person you were meant to be with could never be yours?
17-year-old Lucinda falls in love with a gorgeous, intelligent boy, Daniel, at her new school, the grim, foreboding Sword & Cross . . . only to find out that Daniel is a fallen angel, and that they have spent lifetimes finding and losing one another as good & evil forces plot to keep them apart.
Get ready to fall . . .
My Review Continue reading →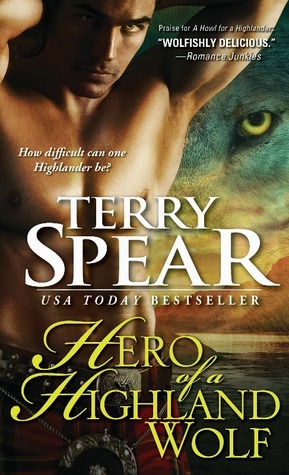 Hero of a Highland Wolf
by Terry Spear
Series: Heart of the Wolf #14
Published by Sourcebooks Casablanca on August 5th 2014
Genres: Paranormal Romance
Pages: 311
Format: eBook
Source: publisher
Amazon Kindle | Amazon Paperback
Goodreads


She's ready for change...
Colleen Playfair has never been to Scotland, but when she discovers she must spend a year and a day overseas learning to manage her newly inherited estate, she's ready for the challenge. She even has some ideas for improvements-if she can get past the sexy werewolf who seems convinced he's the one in charge.
But he's digging in his claws...
Grant MacQuarrie and his clan have been managing Farraige Castle for three centuries. The last thing he wants is a meddling American heiress trying to change the way things have always been done. He's more than willing to fight the she-wolf every step of the way, using every tool at his disposal. And if that means taking the lass to bed, well...all the better.
Locked in a battle of wills, caught in an attraction they can't escape, Colleen and Grant must find a way to work together...or face losing it all.
My Review
I received a complimentary copy of the book from the InkSlinger PR, Author in exchange for an honest review. This does not affect my opinion of the book or the content of my review.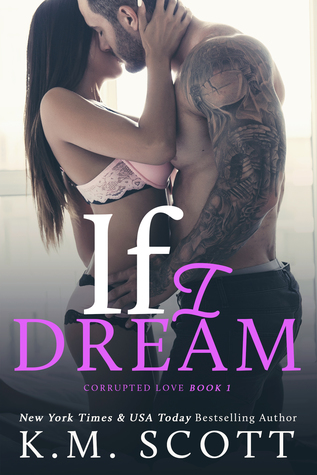 If I Dream (Corrupted Love #1)
by K.M. Scott
Series: Corrupted Love #1
Published by Copper Key Media LLC on January 24th 2017
Genres: Contemporary Romance
Pages: 350
Format: eBook
Source: InkSlinger PR, Author
Amazon Kindle | Amazon Paperback
Goodreads


If I dream, will you dare?

Ryder
All I wanted was my freedom. It's all I'd dreamed of from the first time I stood in the ring. Until I entered Robert Erickson's world. Until Serena. Cruelty and ugliness surrounded me, but she was beautiful and good. I wanted to protect her from her father's world, even though I knew being with her could mean the end of me.

Serena
I wanted for nothing as the daughter of one of the richest men in the world. But all my father's money couldn't buy what I truly craved. Until Ryder. I wanted all he was, all he brought out in me. All he made me desire.

Our love was forbidden by the one person who had the power to harm us. We dreamed of more than living in that world, though. We dreamed of having it all, but did we dare?
My Review Continue reading →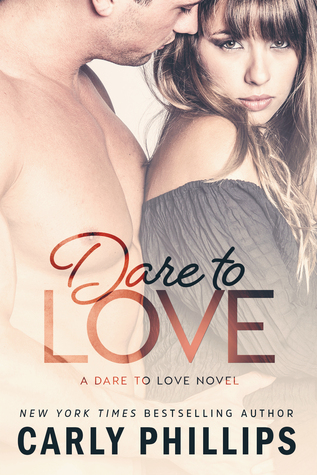 Dare to Love
by Carly Phillips
Series: Dare to Love #1
Published by CP Publishing on January 10, 2014
Genres: Contemporary Romance
Pages: 257
Format: eBook
Source: Blog Tour Host
Amazon Kindle
Goodreads


She arouses his dominant and protective instincts And he will do anything to possess her … And does.
When billionaire Ian Dare gets one glimpse of the sensual and irresistible Riley Taylor, he knows that he must have her. But any future he might have with Riley means he'll have to confront his past — a past he'd rather forget. And that's something this NFL team owner won't dare to do — not even for love.
My Review Continue reading →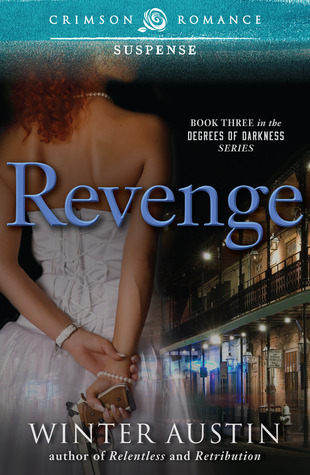 Revenge
by Winter Austin
Series: Degrees of Darkness #3
Published by Crimson Romance on November 11, 2013
Genres: Romantic Suspense
Pages: 284
Format: eBook
Goodreads


In New Orleans, justice is best served with a heavy dose of revenge, and Remy LeBeau intends to tip the scales in his favor. For good.
Forced to take a mandatory vacation from the Dallas PD, Remy leaves his girlfriend, Cody, to protect her from what's to come. If there's to be any chance for a normal future for the two of them, he has to face his enemies and finish what they started - alone.
Cody Lewis gave up on someone once before, but not this time. She needs to come to terms with Remy's past and her own as she seeks him out among the historic and deadly streets of New Orleans. But she got more than she bargained for. Those who oppose her will find you don't get in the way of a determined Texan; especially a woman in love.
As Remy closes in on the nameless faces who have controlled his life for too long, his ability to save himself and those closest to him is tested, putting everyone he cares for in grave danger. And this time, Cody may face the reality of his death.
Sensuality Level: Behind Closed Doors
My Review Continue reading →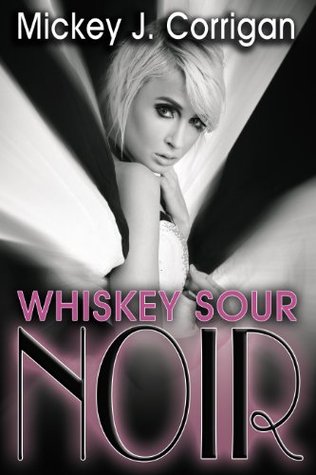 Whiskey Sour Noir
by Mickey J. Corrigan
Published by The Wild Rose Press on March 5, 2014
Genres: Contemporary Romance
Pages: 60
Format: eBook
Amazon Kindle
Goodreads


Love is like a whiskey sour: you've got to watch out or it sneaks up on you.
Tami Lee Conkers is a spunky Florida chick who works at a homeless shelter. Cat Avery is handsome, well-educated, articulate, funny and dark. He lives in a bum motel and bartends right down the street from Tami Lee. She falls for him—even though she knows better. The man is a registered sex offender.
Avery claims he's innocent. Tami Lee is following her heart, but she's afraid she knows where that will take her. The love they make feels doomed. All around them, life is going from bad to worse. Especially since the Gulf Stream has stopped moving for the first time in thousands of years.
An end of the world romance, Whiskey Sour Noir is an engaging story of two unlikely lovers battling tough odds.
Love can be so bittersweet.
My Review Continue reading →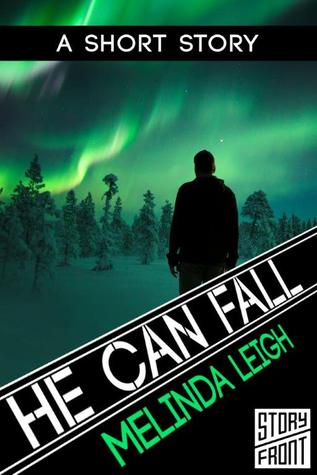 He Can Fall
by Melinda Leigh
Published by StoryFront on April 23, 2014
Genres: Romantic Suspense
Format: eBook
Source: Purchased
Amazon Kindle
Goodreads


When security expert Sean Wilson takes his wife, Amanda, along on a business trip to an isolated bed and breakfast, he's hoping to combine work and pleasure. But when four armed men storm the inn and take the staff and his wife hostage, the romantic getaway is over. A former army Ranger, Sean will do anything to save his wife, and when he finds the seven-year-old granddaughter of the innkeeper in the snowy woods, the situation becomes more dire. Sean must get the child to safety, but as the armed men become increasingly hostile and violent, Amanda's life is also on the line. Cut off from help and spurred by desperation, Sean and Amanda must make hard choices that could get them all killed.
Thriller Award nominee and bestselling romantic suspense author Melinda Leigh delivers a page-turning story of love, fear, and desperate choices.
My Review Continue reading →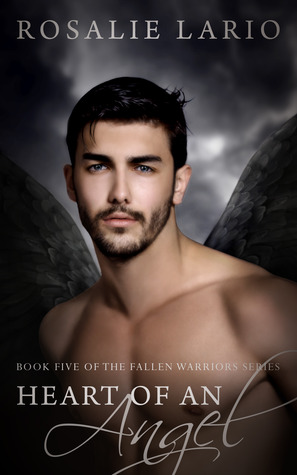 Heart of an Angel
by Rosalie Lario
Series: The Fallen Warriors #5
Published by Self-Published on March 5, 2014
Genres: Paranormal Romance
Format: eBook
Amazon Kindle
Goodreads


With war looming between the angels and mankind, Abby seeks out the fallen angel who once saved her life…and earned her love. Nate is shocked to see the nephilim he saved as a young girl—and even more surprised at the alluring woman she's become. Though he can't deny the spark of attraction between them, nothing prepares him for Abby's bold claim. That they are meant to be mated.
Tempting though Abby may be, the thought of loving and losing yet another mate forces Nate to resist her considerable charms. But his fiery little temptress won't be so easily dissuaded. As the Fallen prepare to battle the angels over the fate of mankind, Abby must convince Nate that loving her is worth risking his heart.
My Review Continue reading →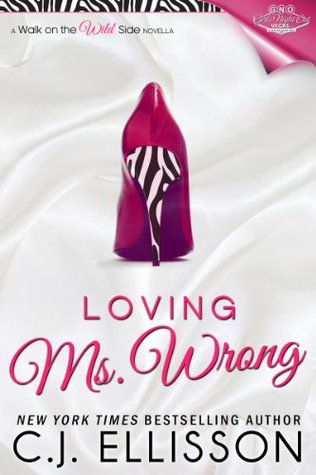 Loving Ms. Wrong
by C.J. Ellisson
Published by Red Hot Publishing on May 7, 2014
Genres: Contemporary Romance
Pages: 112
Format: eBook
Source: Purchased
Amazon Kindle
Goodreads


Katrina attends a birthday party for her friend Carla. Little does the health food storeowner know that the fateful girls night out will change her life forever.
Marcus, the polished metrosexual who hates to get his hands dirty, stumbles upon the ladies at a local bar. Sparks fly when the two meet, courtesy of a 12-sided sex dice and a night neither one will ever forget.
My Review Continue reading →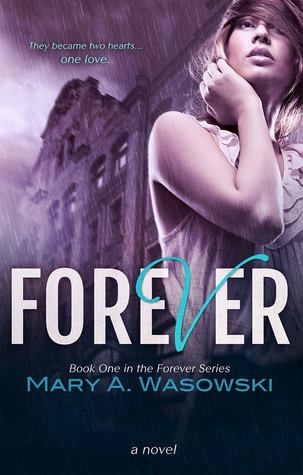 Forever
by Mary A. Wasowski
Series: Forever #1
Published by Mary A. Wasowski on February 20, 2014
Genres: New Adult
Format: eBook
Source: Blog Tour Host
Amazon Kindle
Goodreads


Following her larger than life best friend to NYU was a dream come true.
Modeling part-time to pay the bills, while she earned her teaching degree, Reese Mitchell never imagined her Nana's prediction of finding her future husband could be possible. Then she met…HIM! Walker Reed, her handsome stranger. He was sexy as sin and one look from him, she was hooked.
Loving Walker was effortless. He captured her heart with one touch making Reese lose herself in him. From strangers to lovers, they became two hearts…one love. Outside forces conspire to tear their love apart leaving her to wonder if two people from different worlds should stay together?
When promised "Forever" from the man who loves her, Reese is left with only one thing to do. She trusts the promises made. She believes in the happily ever after.
She believes in…FOREVER.
My Review Continue reading →