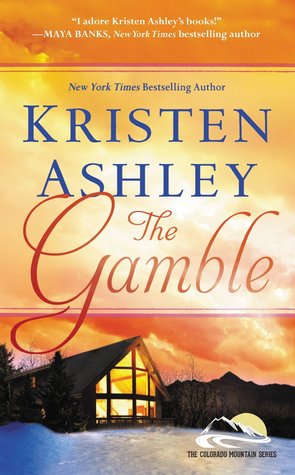 The Gamble
by Kristen Ashley
Series: Colorado Mountain #1
Published by Forever on December 11, 2012
Genres: Contemporary Romance
Pages: 679
Format: eBook
Source: Purchased
Amazon Kindle | Amazon Paperback | Audible | Barnes & Noble | Kobo
Goodreads


Love is the greatest gamble of all...
Nina Sheridan desperately needs a timeout vacation. With a fiancé who can't even remember how she takes her coffee, Nina wants some distance to rethink her engagement. Flying halfway around the world from England to a mountain town in Colorado should do the trick. But when she finds a gorgeous man at her rental cabin, Nina's cold, lonely adventure suddenly heats up.
The owner of the house, Holden "Max" Maxwell is surprised by the beautiful woman who turns up at his door. But when Nina becomes ill, Max spends days nursing her back to health. A private man with a broken heart, Max finds himself drawn to the strong-willed woman. Soon it becomes impossible for Nina and Max to deny their growing attraction to one another. Yet even as these two wounded lovebirds think about taking a chance on a relationship, a dangerous secret from Max's past emerges-and threatens to end their love for good.
My Review Continue reading →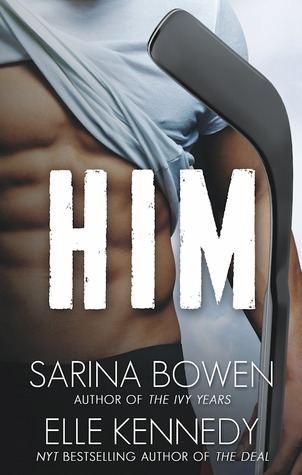 Him
by Sarina Bowen, Elle Kennedy
Series: Him #1
Published by Rennie Road Books on July 28, 2015
Pages: 360
Format: eBook
Source: Purchased
Amazon Kindle | Amazon Paperback | Audible | Barnes & Noble
Goodreads


They don't play for the same team. Or do they?
Jamie Canning has never been able to figure out how he lost his closest friend. Four years ago, his tattooed, wise-cracking, rule-breaking roommate cut him off without an explanation. So what if things got a little weird on the last night of hockey camp the summer they were eighteen? It was just a little drunken foolishness. Nobody died.
Ryan Wesley's biggest regret is coaxing his very straight friend into a bet that pushed the boundaries of their relationship. Now, with their college teams set to face off at the national championship, he'll finally get a chance to apologize. But all it takes is one look at his longtime crush, and the ache is stronger than ever.
Jamie has waited a long time for answers, but walks away with only more questions—can one night of sex ruin a friendship? If not, how about six more weeks of it? When Wesley turns up to coach alongside Jamie for one more hot summer at camp, Jamie has a few things to discover about his old friend... and a big one to learn about himself.
Warning: contains sexual situations, skinnydipping, shenanigans in an SUV and proof that coming out to your family on social media is a dicey proposition.
My Review
Continue reading →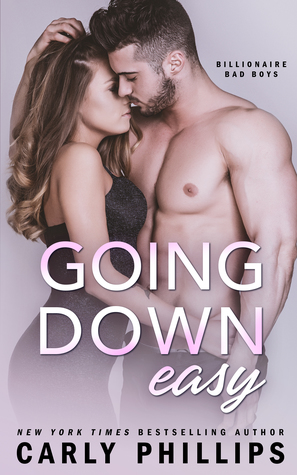 Going Down Easy
by Carly Phillips
Series: Billionaire Bad Boys #1
Published by CP Publishing on July 19, 2016
Genres: Contemporary Romance
Pages: 156
Format: eBook
Source: Purchased
Amazon Kindle | Amazon Paperback | Apple iBooks | Audible
Goodreads


Billionaire Bad Boys: Rich, Powerful and sexy as hell.
Billionaire Kaden Barnes has a reputation for being difficult and always gets his way. With his alpha male tendencies he's unable to keep a secretary for long. Enter his newest hire, Lexie Parker. She's no-nonsense, efficient and all business … she's also hot as sin and soon starring in Kaden's dirtiest fantasies … he may think he's calling the shots, but for this bad boy, going down easy has never felt so good.

Continue reading →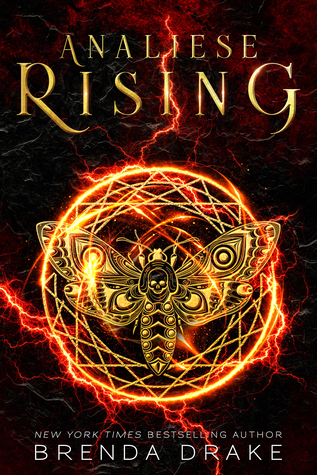 Analiese Rising
by Brenda Drake
Published by Entangled: Teen on January 8, 2019
Pages: 350
Format: eBook
Source: Purchased
Amazon Kindle | Amazon Paperback | Barnes & Noble
Goodreads


Half-Blood meets Antigoddess in a thrilling, romantic new series from New York Times bestselling author Brenda Drake.
When a stranger gives Analiese Jordan a list of names before he dies, the last thing she expects to see is her own on it. Not. Cool. Her search for answers leads to the man's grandson, Marek, who has dangerous secrets of his own. Both are determined to unlock the mystery of the list.
But the truth is deadly. Analiese is a descendant of the God of Death, known as a Riser, with the power to raise the dead and control them. Finding out she has hidden powers? Cool. Finding out she turns corpses into killers? No, thank you.
Now the trail plants her and Marek in the middle of a war between gods who apparently want to raise an army of the Risen, and Analiese must figure out how to save the world—from herself.

Continue reading →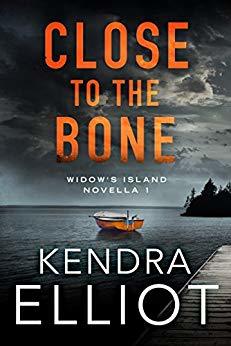 Close to the Bone
by Kendra Elliot
Series: Widow's Island #1
Published by Montlake Romance on October 23, 2018
Genres: Romantic Suspense
Pages: 83
Format: eBook
Source: Kindle Unlimited
Amazon Kindle | Audible
Goodreads


FBI Special Agent Cate Wilde is back home on a remote Pacific Northwest island when she gets the call: a teenager's skeletal remains have been found on a nearby island.
Together with Tessa Black, a childhood friend turned local deputy, Cate confronts dreary weather and bleak leads to make sense of the death. The complications pile up as Cate is distracted by the coroner on the case—and by nagging memories that draw her twenty years into the past. The remains suggest eerie similarities between this victim, and Cate and Tessa's friend Samantha, who disappeared when she was fourteen.
Cate finds herself up against closemouthed locals, buried town secrets, and even her own heart. As the case unravels, will she be able to cut through the fog and find justice for the missing and the dead

Continue reading →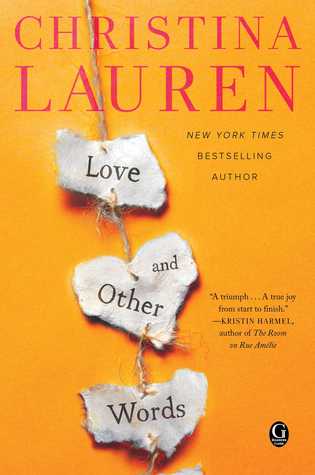 Love and Other Words
by Christina Lauren
Published by Gallery Books on April 10, 2018
Genres: Women's Fiction, Chick Lit
Pages: 432
Format: eBook
Source: Purchased
Amazon Kindle | Audible | Barnes & Noble | Kobo
Goodreads


Love, loss, friendship, and the betrayals of the past all collide in this first fiction novel from New York Times and #1 international bestselling author Christina Lauren (Autoboyography, Dating You / Hating You).
The story of the heart can never be unwritten.
Macy Sorensen is settling into an ambitious if emotionally tepid routine: work hard as a new pediatrics resident, plan her wedding to an older, financially secure man, keep her head down and heart tucked away.
But when she runs into Elliot Petropoulos—the first and only love of her life—the careful bubble she's constructed begins to dissolve. Once upon a time, Elliot was Macy's entire world—growing from her gangly bookish friend into the man who coaxed her heart open again after the loss of her mother...only to break it on the very night he declared his love for her.
Told in alternating timelines between Then and Now, teenage Elliot and Macy grow from friends to much more—spending weekends and lazy summers together in a house outside of San Francisco devouring books, sharing favorite words, and talking through their growing pains and triumphs. As adults, they have become strangers to one another until their chance reunion. Although their memories are obscured by the agony of what happened that night so many years ago, Elliot will come to understand the truth behind Macy's decade-long silence, and will have to overcome the past and himself to revive her faith in the possibility of an all-consuming love.

Continue reading →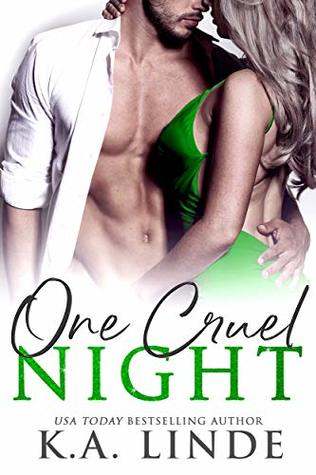 One Cruel Night
by K.A. Linde
Series: Cruel #0.5
Published by Self-Published on January 7 2019
Genres: Contemporary Romance
Pages: 116
Format: eBook
Source: Purchased
Amazon Kindle | Amazon Paperback | Apple iBooks
Goodreads


A heart-stopping sexy contemporary romance prequel to
 USA Today bestselling author K.A. Linde's new Cruel Trilogy.

I spot the mysterious stranger across the party.

I'd seen him in the park, writing furiously in his worn leather notebook.

He's pure confidence, born and bred in high society with eyes like a hawk—observant, cunning, and wicked. With sensual lips and a body made to worship, he's exquisite. A work of art.

While I'm young, innocent, and completely out of my depth.

But I'm drawn to him. Captivated by his approach. When he asks for one night, I have only one word for him.

Yes.

One summer in Paris. One night with him. One cruel night.

Continue reading →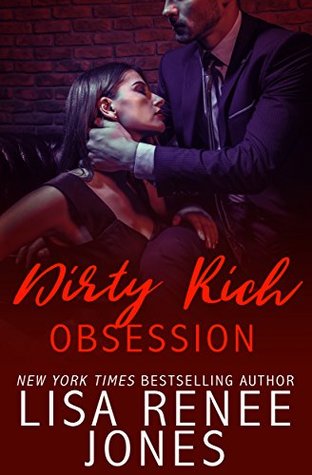 Dirty Rich Obsession
by Lisa Renee Jones
Series: Dirty Rich #3
Published by Julie Patra Publishing on August 22, 2018
Genres: Contemporary Romance, Erotic Romance
Pages: 387
Format: eBook
Source: Purchased
Amazon Kindle | Amazon Paperback
Goodreads


A MAN OF CONTROL. A WOMAN WHO'S ABOUT TO TAKE IT.
Reid Maxwell is one of the top corporate attorneys and one of the most eligible bachelors in New York City. He likes his wins big, his women beautiful and in bed, not out, and most importantly the deep burn of his past buried. Until one woman, a most unexpected woman, challenges him in ways that might just destroy the invincible Mr. Maxwell.
Carrie West is captive to Reid Maxwell and a debt between their families she doesn't know exists. It should be so simple for Reid Maxwell. Claim the company that is now his. The problem: he's now obsessed with Carrie, the daughter of the man he's destined to destroy.
Now who's captive to who?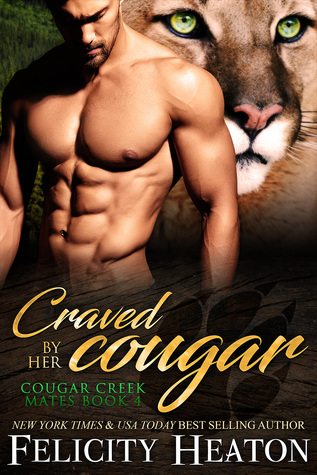 Craved by her Cougar
by Felicity Heaton
Series: Cougar Creek Mates #4
Published by Self-Published on September 29, 2018
Genres: Paranormal Romance
Format: eBook
Source: Kindle Unlimited
Amazon Kindle | Amazon Paperback
Goodreads


For the last twenty years, Cobalt has burned with a need of one female, a beautiful raven-haired cougar who captured his heart the moment he set eyes on her. His position as pride protector has been a blessing at past mating gatherings, keeping females away, but this time it feels like the worst of curses, because the female who has bewitched him so thoroughly is taking part for the first time and all he can do is watch as males battle for her.
As much as she hates the way her mother controls everything in her life, Ember is thankful for it as she constantly turns away suitors, unaware of the pain she's sparing Ember from with every male she rejects. Every male who isn't the gorgeous blond with darkness in his eyes and an easy smile she burns for with an intensity that scares her, awakens feelings in her that have her verging on doing something reckless. Damaged goods he might be, dangerous and unpredictable, but with every contest over her that pulls her closer to her doom, she grows more determined to follow her heart, no matter the consequences.
With every fight over the right to Ember, the tethers on Cobalt's feelings twist and threaten to snap, a torment he cannot bear and one that has him willing to risk it all, because a single kiss would make even the harshest punishment worth it. He would die for one moment with her… his fated mate.
Discover four sexy cougar shifter brothers guaranteed to become your next book boyfriends in this hot new shapeshifter romance series from New York Times and USA Today international best-selling author Felicity Heaton, set in the same rich and addictive world as her Eternal Mates paranormal romance series. Book 1: Claimed by her Cougar Book 2: Captured by her Cougar Book 3: Courted by her Cougar Book 4: Craved by her Cougar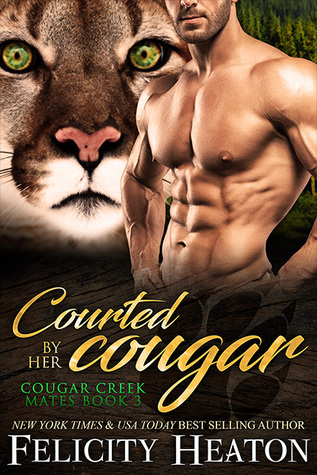 Courted by her Cougar
by Felicity Heaton
Series: Cougar Creek Mates #3
Published by Self-Published on September 8, 2018
Genres: Paranormal Romance
Pages: 163
Format: eBook
Source: Kindle Unlimited
Amazon Kindle | Amazon Paperback
Goodreads


Madness is sweeping through Cougar Creek, and Flint wants no part of it. The fever has two of his brothers in love already, and Flint is damned if he's giving up the bachelor life to tie himself to one female, but when a perimeter sweep has him running into an exotic and enthralling beauty who rouses his instincts as a cougar shifter and a male, the hunt is on.
All Yasmin is interested in is making sure her friend, Ivy, is safe, but the alluring black-haired man with a wicked smile she meets on the path to the creek has her thinking about other things. When an incident at Cougar Creek leads to her revealing a secret, and Flint's persistence pushes her to a rash decision, her entire world is in danger of being turned upside down.
With the gathering in full swing, and males determined to prove their worth to Yasmin, Flint discovers he's not immune to the madness sweeping through the creek, because he'll do whatever it takes to claim victory and win Yasmin's heart… no matter how dangerous it is.
Discover four sexy cougar shifter brothers guaranteed to become your next book boyfriends in this hot new shapeshifter romance series from New York Times and USA Today international best-selling author Felicity Heaton, set in the same rich and addictive world as her Eternal Mates paranormal romance series. Book 1: Claimed by her Cougar Book 2: Captured by her Cougar Book 3: Courted by her Cougar Book 4: Craved by her Cougar
My Review Continue reading →