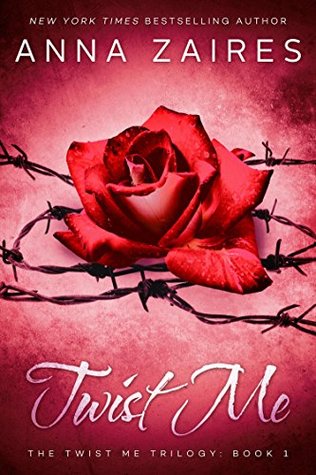 Twist Me
by Anna Zaires
Series: Twist Me #1
Published by Mozaika Publications on July 31, 2014
Pages: 334
Format: eBook
Source: Purchased
Amazon Kindle
Goodreads


Book 1 in the New York Times and USA Today Bestselling Dark Romance Trilogy Kidnapped. Taken to a private island.
I never thought this could happen to me. I never imagined one chance meeting on the eve of my eighteenth birthday could change my life so completely.
Now I belong to him. To Julian. To a man who is as ruthless as he is beautiful—a man whose touch makes me burn. A man whose tenderness I find more devastating than his cruelty.
My captor is an enigma. I don't know who he is or why he took me. There is a darkness inside him—a darkness that scares me even as it draws me in.
My name is Nora Leston, and this is my story.
***Note: This is book 1 of a completed trilogy. Keep Me and Hold Me are now available everywhere. No cliffhanger.***
My Review Continue reading →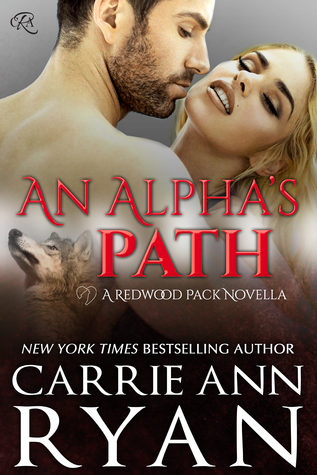 An Alpha's Path
by Carrie Ann Ryan
Published by Self-Published on December 1, 2011
Genres: Paranormal Romance
Pages: 59
Format: eBook
Source: Purchased
Amazon Kindle
Goodreads


Melanie Cross knew nothing of the world beyond her books and thought that was all she needed. When she finds herself on a blind date with a shifter who says she's his mate, she finds out otherwise.
Kade Jamenson knows one day he will be the Alpha of the Redwood Pack but first, he must find his mate. Somehow fate has put her in his path in the most unlikely of ways, but when another tries to block them before they can complete the mating bond, he'll stop at nothing to keep Melanie safe.
As temptation burns bright, two of them must overcome what they thought were differences and fight for something more than a mere night: fate.
My Review Continue reading →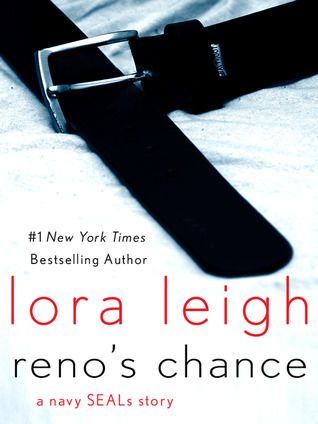 Reno's Chance
by Lora Leigh
Series: Tempting SEALs #1
Published by St. Martin's Press on August 24, 2010
Genres: Romantic Suspense, Military Romance
Pages: 100
Format: eBook
Source: Purchased
Amazon Kindle | Amazon Paperback
Goodreads


Reno's Chance- never before released as a standalone novella! Previously published in the anthology Honk If You Love Real Men.
Ever since she was a little girl, Raven McIntire has secretly pined and longed for her best friend's sexy older brother, Reno, a Navy SEAL who has just returned home from duty. What she doesn't realize is that his only true mission is to get into her heart and get her into his bed.
My Review Continue reading →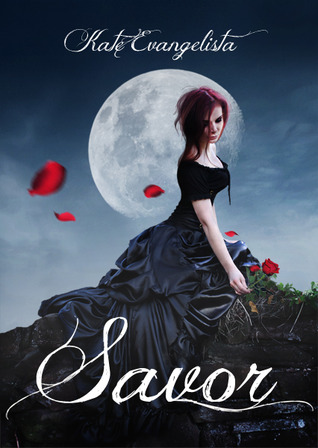 Savor
by Kate Evangelista
Series: Vicious Feast #1
Published by Crescent Moon Press on December 1, 2013
Pages: 324
Format: eBook
Source: Blog Tour Host
Goodreads


Mature and explicit content. Not recommended for readers below 18-years-old. Yup, you've got to be that old to read my story. Consider yourself warned.
I'm Dakota Collins, a tough talking, eye patch wearing, workaholic photography student. Why am I important? Well, maybe because I get to spend an entire month with Vicious, only the sickest indie rock band out there.
You see, I needed a subject for my Spring Showcase introspective in order to graduate. During a chance encounter at a club I'd been sent to cover for the Daily Gossip, our ironically named college paper, the features writer I usually teamed up with introduced me to the band—by accident, I might add. It involved a run in with a scary, bald bodyguard. Anyway, long story short, I signed a contract to take pictures of Vicious.
I should have known their handsome, yet way too serious for his own good bassist, Luka Visraya, wouldn't be able to keep his hands to himself. He's gorgeous and all, but the way he smiles spells trouble with a capital L. I'm in for a long month with him around.
Crazy shit happens and then some. So, if you want the skinny on Vicious and the events revolving around my stay at Lunar Manor, read my story.
Again, refer to the warning above.
My Review Continue reading →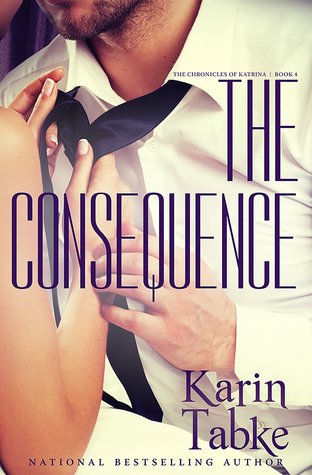 The Consequences
by Karin Tabke
Series: The Chronicles of Katrina #4
Published by Karin Tabke LLC on January 7, 2014
Genres: Contemporary Romance, Erotic Romance
Pages: 121
Format: eBook
Source: Purchased
Goodreads


THE CONSEQUENCE, the explosive conclusion to The Chronicles of Katrina, will leave you breathless and panting for more.
They have been dared and doubled-dared, and they've flirted with the truth, but as Kat and Simon tumble deeper into their sexual odyssey, their love for one another blooms magnificent and fierce. Soon their love is threatened but Kat's certain nothing can tear them apart. Then duty calls and Simon's betrayal is revealed.
Will Kat run again or will she finally stand and fight for her man?
My Review Continue reading →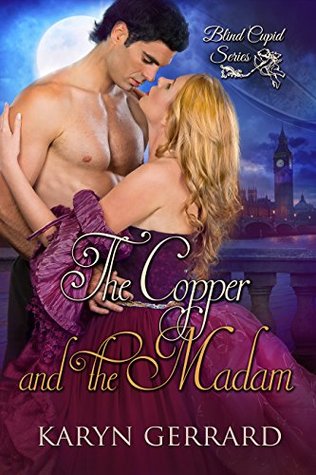 The Copper and the Madam
by Karyn Gerrard
Series: Blind Cupid #3
Published by Decadent Publishing on December 10, 2013
Genres: Historical Romance
Format: eBook
Amazon Kindle
Goodreads


In 1897 London, Detective Sergeant Rory Kerrigan never expected to find love among the crime-ridden streets he's vowed to protect. His wretched past has hardened his heart, keeping emotion from his life. This ensured no interference with his police work. Yet an unlikely woman finds a way around his defenses.
Rea is owner of the brothel, The Blind Cupid, and harbors a desolate past of her own. As a result, she trusts no man. However it is hard to deny the ruggedly handsome Rory is everything honorable and appealing. He awakens feelings she's never experienced before.
A grisly murder has Rory and Rea determined to bring the killer to justice. As danger lurks, secrets are revealed and passion ignites between them. Despite the obstacles, will the copper and the madam acknowledge their mutual yearning even at the peril of their lives?
My Review Continue reading →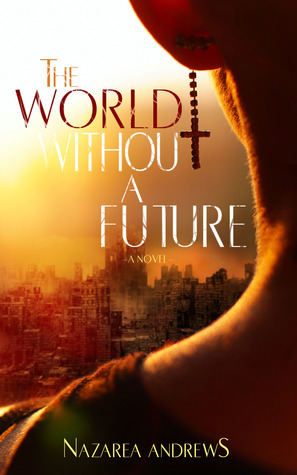 The World Without a Future
by Nazarea Andrews
Series: The World Without End #1
Published by A&A Literary on November 30, 2013
Format: eBook
Source: Purchased
Amazon Kindle
Goodreads


She was born the day the world ended…
Nurrin has lived her entire life with zombies—trapped behind walls meant to keep them safe. She's mostly happy there. But when a zombie horde breach the walls of her Haven, she has to trust her brother, Collin, and his best friend to keep her alive.
He just wants his past to die…
Finn O'Malley has given up on voicing warnings that are ignored. No one cares that the zombies are changing. Now all that matters is keeping Collin and Nurrin safe from what's outside the walls of a Haven. But when Nurrin's best friend picks up a contact infection, he agrees to get the medicine needed to save his life. Forced together, relying on each other in a strange Haven, zombies aren't the most dangerous thing they're facing.
In their world, only one thing remains true: everything ends in blood.
My Review Continue reading →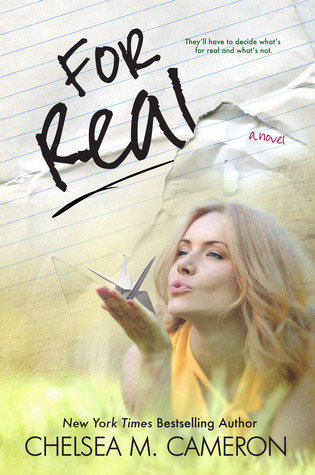 For Real
by Chelsea M. Cameron
Series: Rules of Love #1
Published by Createspace Independent Publishing Platform on November 20, 2013
Genres: New Adult
Pages: 210
Format: eBook
Source: Blog Tour Host
Amazon Kindle
Goodreads


Two people. One fake relationship. What could go wrong?
When virgin Shannon Travers gets fed up with her friends demanding that she find a boyfriend, she enlists the help of tattooed, mohawk-rocking graphic design student Jett. He's more than happy to play along with their Fake Relationship, including the Ten Rules of Fake Dating that control-freak Shannon comes up with. Even if he likes to violate them. Repeatedly.
But what happens when Fake Dating starts to feel… not fake anymore? Will Shannon be willing to let go and embrace the first thing in her life that's ever felt REAL?
New Adult Contemporary Romance *17 & up
My Review Continue reading →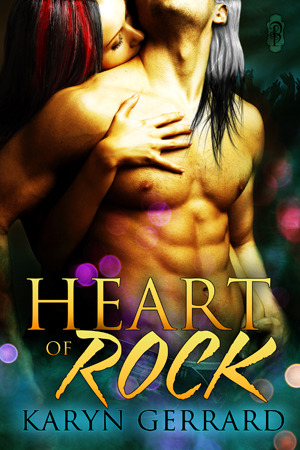 Heart of Rock
by Karyn Gerrard
Published by Decadent Publishing on July 12, 2013
Genres: Contemporary Romance, Erotic Romance
Format: eBook
Goodreads


Irishman Brogan Byrne is at the pinnacle of rock music success in 1974. Handsome, charismatic, with a three-octave voice, you'd think he had it all. But Byrne sinks to new depths of depravity with women, liquor, and drugs.
Carly Montgomery is an ambitious record executive offered an opportunity to be manager for the last leg of Byrne's tour. Though she's detached and tough as nails, Carly's cool facade comes under attack. Somehow Byrne manages to slip by her frosty defenses.
Brogan, for his part, is broken inside. A memory weighs on his soul and affects his actions. Is Carly the one woman to help him forget his guilt and heal his heart of rock?
This is a re-release. New additional scenes.
My Review Continue reading →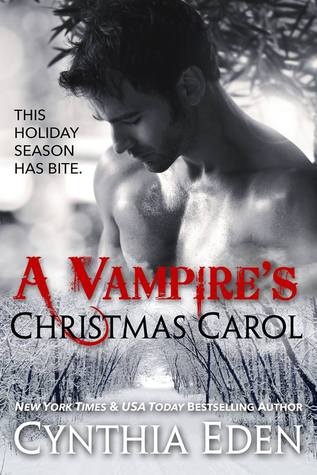 A Vampire's Christmas Carol
by Cynthia Eden
Published by Smashwords Edition on November 11, 2013
Genres: Paranormal Romance
Pages: 72
Format: eBook
Source: Purchased
Amazon Kindle
Goodreads


This holiday season has bite.
Ben Prescott hates Christmas—he's a vampire, and to him, there's certainly nothing jolly about the holiday season. While the humans are running around being merry, he's hunting in the shadows. Ben plans to spend the holidays his way…by stalking deadly prey.
But fate has other plans for Ben.
Three visitors are coming Ben's way…A demon who will force Ben to face his past, a ghost who will show Ben the present he could have, and a shifter who will reveal the darkness that waits in Ben's future. Unless Ben can change his ways, he may just turn into a real monster, one who can't be saved by anyone or anything.
'Tis the season…to be undead.
Ben's redemption rests in the hands of the one woman he loved and lost—Simone Laurent. If Ben is going to have a chance at being more than just the beast in the darkness, he has to prove himself to the lovely Simone. A very hard task, considering that, once upon a Christmas Eve, Simone died in Ben's arms… _________________
Warning: This book features one very tortured vampire, a sexy ghost from his past, and hot scenes designed to melt the winter snow. Plenty of action, adult situations, and steamy times are ahead. Happy holidays!
Approximately 23,000 words
My Review Continue reading →