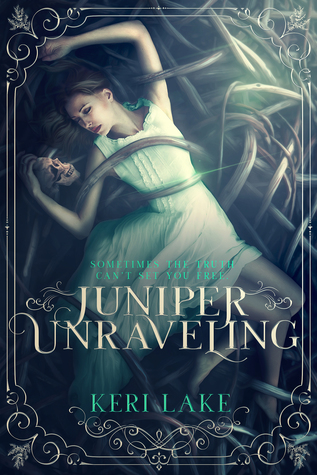 Juniper Unraveling
by
Keri Lake
,
Julie Belfield
Series:
Juniper Unraveling #1
Published by
Self-Published
on October 31, 2017
Genres:
Dark Romance
,
Dystopian
Format:
eBook
Source:
Kindle Unlimited
Amazon Kindle
|
Amazon Paperback
Goodreads

Papa says everyone has a story that deserves to be told.
Most begin years ago, after the second bomb hit, unearthing a deadly contagion that divided the population into the pure, the infected, and the Ragers.
Many recount the moment we rose up from the ashes and started anew.
Others tell of the day we built a wall to keep them out.
For some, they're nothing more than the vestiges left behind—a simple name carved into the knotty bark of a Juniper tree.
My story begins with a boy. A mute, from the other side of the wall, known only as Six, who touched my heart in ways that words never could, and gave me the courage to face my darkest truth.
Warning: This book contains explicit sexual content, and violent scenes that some readers may find disturbing.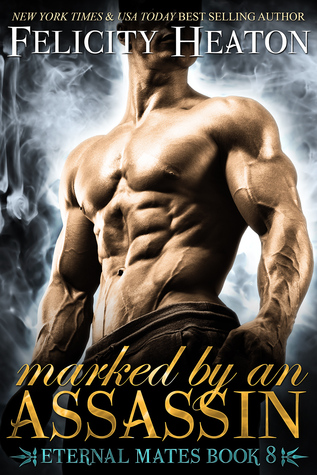 Marked by an Assassin
by
Felicity Heaton
Series:
Eternal Mates Romance Series #8
Published by
Felicity Heaton
on October 30, 2015
Genres:
Paranormal Romance
Pages:
198
Format:
eBook
Source:
Purchased
Amazon Kindle
|
Amazon Paperback
|
Audible
|
Barnes & Noble
|
Kobo
Goodreads

"New York Times and USA Today best-selling author Felicity Heaton presents: " Marked by an Assassin (Eternal Mates Romance Series Book 8) A snow leopard shifter exiled from his pride twenty years ago, Harbin treads the dark path of life as an assassin, driven by a hunger for vengeance, mercilessly hunting the Archangel members who attacked his kin, murdering his mother and sister. When a new contract comes in and the mark is a snow leopard shifter, he can't resist venturing into the mortal world on a personal mission to find out why one from a normally peaceful species now has a price on their head. What he finds in a rundown nightclub isn't quite what he expects-a beautiful snow leopard female that awakens a fierce hunger inside him. Aya has spent seventeen years living in London, immersed in the underbelly of the fae world, keeping her head down and her tail out of trouble. But when trouble walks right into her life in the form of a sinfully handsome, dangerous assassin, she is pulled into a whirlwind of events that stir up the nightmares of her past but might just give her a shot at putting those ghosts to rest-if she can resist the dark allure of a male she knows is her fated mate. Can Harbin and Aya resist the passionate fire that blazes between them as they chase the vengeance they both crave? Or will they surrender to their deepest desires?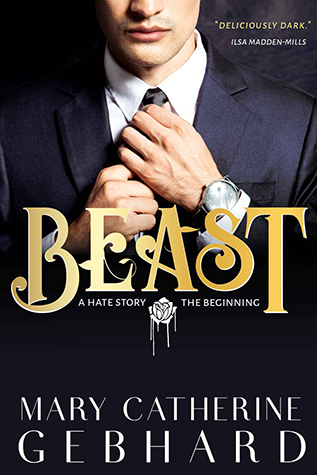 Beast: The Beginning
by
Mary Catherine Gebhard
Published by
Trendlettrs
on March 14, 2017
Genres:
Dark Romance
Pages:
570
Format:
eBook
Source:
Blog Tour Host
Amazon Kindle
|
Amazon Paperback
|
Barnes & Noble
Goodreads

Once upon a time, I thought love was a fairytale.
I thought selling myself to a mafia boss was noble. So what if they called him the Beast? I grew up in rags, and he would lift me to riches. All I had to do was give him my soul.
He was punishing. Insatiable. Captivating. Nothing like I expected him to be. Each day my reality blurred, leaving me wondering if I was slave or princess.
The longer I stayed, the more I lost myself to him. Even after every cruelty the Beast visited upon me, I longed for his touch. Even after every savage word he spoke, I begged for his lips. I thought the worst thing he could take was my body. I was too naïve to guard my heart.
Once upon a time, I thought love was a fairytale.
Now I know better than to speak of happily ever afters.
Beast is the first book in the Hate Story duet. About what it means to fall in love with the person who has absolutely destroyed you, it contains disturbing and graphic situations that may be a trigger for some.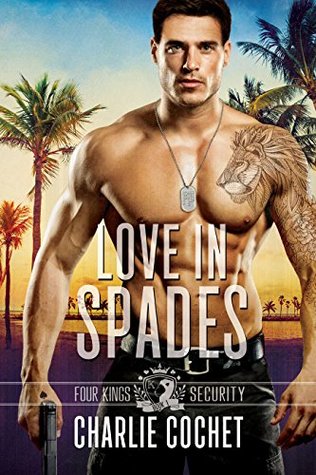 Love in Spades
by
Charlie Cochet
Series:
Four Kings Security
,
Published by
Amazon Digital Services
on April 21, 2018
Pages:
302
Format:
eBook
Source:
Kindle Unlimited
Goodreads

When the cards are stacked against you, the Kings will even the odds.
Ex-Special Forces soldier Anston "Ace" Sharpe is fighting a different battle these days—one involving the world of private security across the state of Florida. As part owner of Four Kings Security, Ace and his fellow Kings tackle everything from armed transport and investigations to cyber intelligence and executive protection. Cocky, fearless, and brash, Ace isn't afraid to take risks.
After years of working alongside his father, Colton Connolly is ready to take the helm at Connolly Maritime, but his father's retirement is put on hold when Colton begins receiving death threats. If that isn't bad enough, his father signs a contract with Four Kings Security to provide Colton with round-the-clock protection, despite his adamant refusal. Colton's life has been turned upside down, the last thing he needs is a shadow, especially in the form of infuriating, sexy-as-sin Ace Sharpe, who seems to be on a mission to drive Colton mad.
Sparks fly the moment Colton and Ace meet on a sultry night club dance floor. But getting involved with a client, even one as fiery and beautiful as Colton Connolly, is a line Ace is unwilling to cross. Colton might be attracted to Ace, but he'd been burned before. He might be willing to put his life in Ace's hands, but not his heart.
As the Florida nights heat up, so does their passion, and Ace and Colton are faced with a difficult choice—take the plunge and risk it all, or play it safe and walk away?
If Ace can keep a deadly threat from robbing Colton of a future….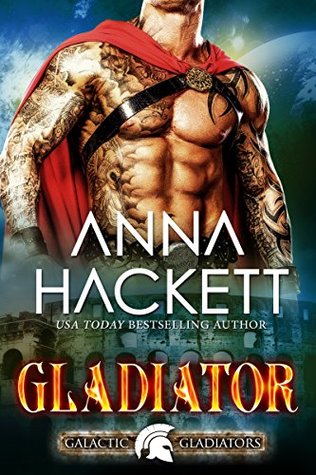 Gladiator
by
Anna Hackett
Series:
Galactic Gladiators #1
Published by
Self-Published
on October 23, 2016
Pages:
176
Format:
eBook
Source:
Purchased
Amazon Kindle
|
Amazon Paperback
|
Audible
|
Barnes & Noble
Goodreads

Fighting for love, honor, and freedom on the galaxy's lawless outer rim…
When Earth space marine Harper Adams finds herself abducted by alien slavers off a space station, her life turns into a battle for survival. Dumped into an arena on a desert planet on the outer rim, she finds herself face to face with a big, tattooed alien gladiator…the champion of the Kor Magna Arena.
A former prince abandoned to the arena as a teen, Raiden Tiago has long ago earned his freedom. Now he rules the arena, but he doesn't fight for the glory, but instead for his own dark purpose—revenge against the Thraxian aliens who destroyed his planet. Then his existence is rocked by one small, fierce female fighter from an unknown planet called Earth.
Harper is determined to find a way home, but when she spots her best friend in the arena—a slave of the evil Thraxian aliens—she'll do anything to save her friend…even join forces with the tough, alpha male who sets her body on fire. But as Harper and Raiden step foot onto the blood-soaked sands of the arena, Harper worries that Raiden has his own dangerous agenda…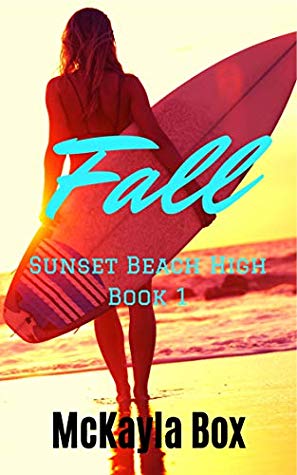 Fall
by
McKayla Box
Series:
Sunset Beach High #1
Published by
Self-Published
on July 30, 2019
Pages:
214
Format:
eBook
Source:
Kindle Unlimited
Amazon Kindle
Goodreads

It's not happening again.
It's the first day of my senior year.
Which should be awesome.
Except I'm in a new town.
At a new school.
And that makes me the new girl.
Which is not awesome at all.
And the guy everyone is telling me to stay away from? The one who rules the school, the one who has mountains of money, the one who is drop dead gorgeous, and the one who does whatever he wants?
He's already made me a target, thinking he can pull the new girl into his world by sheer force.
And that's going to be a problem for him.
Because I've been a target before.
And it's not happening again.
WARNING: Fall is the first book in the Sunset Beach High series. It contains mature themes, sexual content, and profanity. If you're not a fan of those things, this isn't the book for you. But if you like serious stuff mixed with lots of bad words and some sweaty sex, THIS IS THE BOOK FOR YOU. It is the first in a four book series.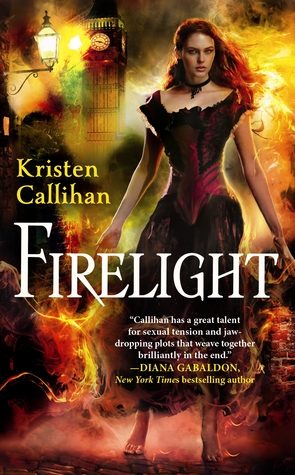 Firelight
by
Kristen Callihan
Series:
Darkest London #1
Published by
Forever
on January 31, 2012
Genres:
Paranormal Romance
,
Historical Romance
Pages:
372
Format:
eBook
,
AudioBook
Source:
Purchased
Amazon Kindle
|
Amazon Paperback
|
Audible
|
Barnes & Noble
|
Google Play
|
Kobo
Goodreads

Once the flames are ignited . . .
Miranda Ellis is a woman tormented. Plagued since birth by a strange and powerful gift, she has spent her entire life struggling to control her exceptional abilities. Yet one innocent but irreversible mistake has left her family's fortune decimated and forced her to wed London's most nefarious nobleman.
They will burn for eternity . . .
Lord Benjamin Archer is no ordinary man. Doomed to hide his disfigured face behind masks, Archer knows it's selfish to take Miranda as his bride. Yet he can't help being drawn to the flame-haired beauty whose touch sparks a passion he hasn't felt in a lifetime. When Archer is accused of a series of gruesome murders, he gives in to the beastly nature he has fought so hard to hide from the world. But the curse that haunts him cannot be denied. Now, to save his soul, Miranda will enter a world of dark magic and darker intrigue. For only she can see the man hiding behind the mask.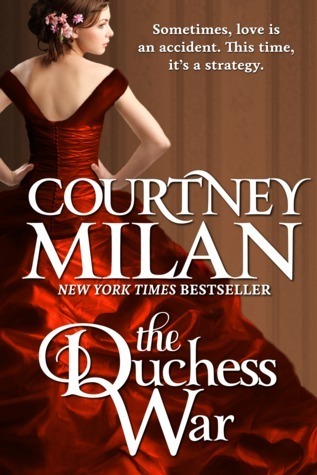 The Duchess War
by
Courtney Milan
Series:
Brothers Sinister #1
Published by
Self-Published
on December 8, 2012
Genres:
Historical Romance
Pages:
270
Format:
eBook
Source:
Purchased
Amazon Kindle
|
Amazon Paperback
|
Audible
|
Barnes & Noble
|
Kobo
Goodreads

Sometimes love is an accident.
This time, it's a strategy.
Miss Minerva Lane is a quiet, bespectacled wallflower, and she wants to keep it that way. After all, the last time she was the center of attention, it ended badly—so badly that she changed her name to escape her scandalous past. Wallflowers may not be the prettiest of blooms, but at least they don't get trampled. So when a handsome duke comes to town, the last thing she wants is his attention.
But that is precisely what she gets.
Because Robert Blaisdell, the Duke of Clermont, is not fooled. When Minnie figures out what he's up to, he realizes there is more to her than her spectacles and her quiet ways. And he's determined to lay her every secret bare before she can discover his. But this time, one shy miss may prove to be more than his match...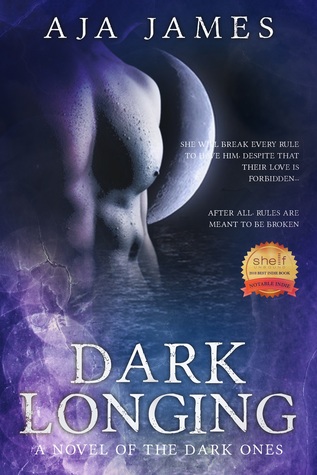 Dark Longing
by
Aja James
Series:
Pure/Dark Ones #2
Published by
Self-Published
on January 18, 2018
Genres:
Paranormal Romance
Pages:
335
Format:
eBook
Source:
Kindle Unlimited
Amazon Kindle
|
Amazon Paperback
Goodreads

"Every story has more than one side, like a crystal that captures and reflects different colors of light. Do not take for granted what you think you know, for until you hold the entire jewel in your palm, the temptation is to fall prey to illusion and deception."
This is a story of the Dark Ones…
Inanna: the vampire warrior
Known as the Angel of Death among her kind, she has lived millennia alone, one of the remaining True Bloods in existence, unconsciously longing for the one male she could never have.
Gabriel: the forbidden human
His soul recognizes hers from the first encounter. With the first touch, he is awakened. Though he does not know it, he has been searching for her across the ages.
But even as they are finally reunited, their love faces seemingly impossible odds. Will history repeat itself or will they break all the rules and chart a new course together?
My Review Continue reading →
This book may be unsuitable for people under 17 years of age due to its use of sexual content, drug and alcohol use, and/or violence.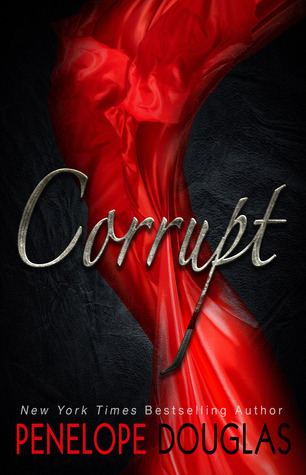 Corrupt
by
Penelope Douglas
Series:
Devil's Night #1
Published by
Self-Published
on November 17, 2015
Genres:
Contemporary Romance
,
Dark Romance
Pages:
461
Format:
eBook
Source:
Purchased
Amazon Kindle
|
Amazon Paperback
|
Audible
|
Barnes & Noble
|
Kobo
Goodreads


From New York Times bestselling author Penelope Douglas comes a new dark romance...

ErikaI was told that dreams were our heart's desires. My nightmares, however, became my obsession.
His name is Michael Crist.
My boyfriend's older brother is like that scary movie that you peek through your hand to watch. He's handsome, strong, and completely terrifying. The star of his college's basketball team and now gone pro, he's more concerned with the dirt on his shoe than me.
But I noticed him.
I saw him. I heard him. The things that he did, and the deeds that he hid... For years, I bit my nails, unable to look away.
Now, I've graduated high school and moved on to college, but I haven't stopped watching Michael. He's bad, and the dirt I've seen isn't content to stay in my head anymore.
Because he's finally noticed me.
MichaelHer name is Erika Fane, but everyone calls her Rika.
My brother's girlfriend grew up hanging around my house and is always at our dinner table. She looks down when I enter a room and stills when I am close. I can always feel the fear rolling off of her, and while I haven't had her body, I know that I have her mind. That's all I really want anyway.
Until my brother leaves for the military, and I find Rika alone at college.
In my city.
Unprotected.
The opportunity is too good to be true, as well as the timing. Because you see, three years ago she put a few of my high school friends in prison, and now they're out.
We've waited. We've been patient. And now every last one of her nightmares will come true.
*Corrupt is a STANDALONE dark romance with no cliffhanger. It is suitable for ages 18+.
My Review Continue reading →