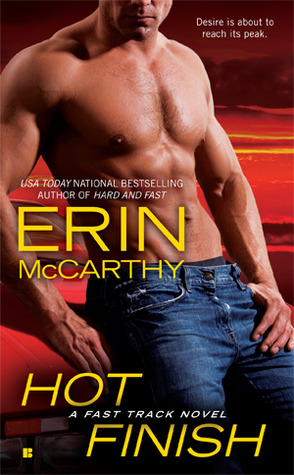 Hot Finish
by Erin McCarthy
Series: Fast Track #3
Published by Berkley on August 3rd 2010
Genres: Contemporary Romance
Pages: 284
Format: Paperback
Source: Library
Amazon | B&N
Goodreads


Desire is about to reach its peak.
Suzanne Jefferson is broke, which is why she's given up charity work for wedding planning. Fortunately, she has a high-profile client-and best of all, he's paid in advance. There are just two teensy problems: the bride is a bona fide bridezilla, and Suzanne's stock racer ex- husband is the best man. At least she thought he was her ex-husband...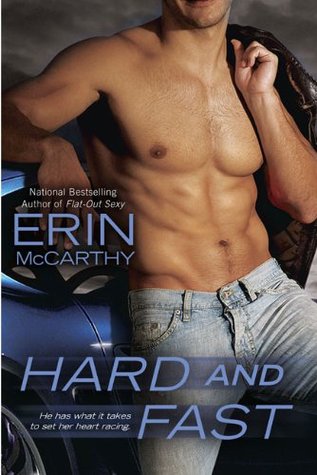 Hard and Fast
by Erin McCarthy
Series: Fast Track #2
Published by Berkley on May 5th 2009
Genres: Contemporary Romance
Pages: 304
Format: Paperback
Source: Library
Amazon | B&N
Goodreads


The sequel to Flat-Out Sexy, starring a bad boy race car driver hero who's met his match-from a hot USA Today bestselling author.
Grad student Imogen Wilson realizes she's hit on the perfect thesis for her sociology degree. If she follows the so-called "rules" on how to get a man, can she steer her way into the world and hearts of stock race car drivers, and establish their dating- and mating-patterns?
Although sexy and reckless racer Ty McCordle is the ideal test subject, Imogen knows that for the sake of science, she can't give in to her growing attraction for him. Yet he's the one who's chasing after her, and Imogen realizes that she actually wants to be caught. A southern gentleman like Ty will satisfy all her curiosity-and make all the risks worthwhile...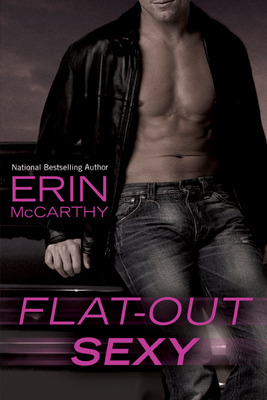 Flat-Out Sexy
by Erin McCarthy
Series: Fast Track #1
Published by Berkley on November 4th 2008
Genres: Contemporary Romance
Pages: 291
Format: Paperback
Source: Library
Amazon | B&N
Goodreads

Independent single mother Tamara Briggs wanted to find a new, sexy, no-strings-attached man--just not one as young as NASCAR driver Elec Monroe. But he sure does get her heart racing. And after she's tricked into a blind date with him, Tamara gives in to her passion. Things screech to a halt, though, when he asks to meet her children. Whatever happened to wham-bam-thank-you ma'am? Suddenly Tamara has to decide how much risk she's willing to take to experience the power of true love.
My Review