ARC Review: 'Code Name: Phoenix' by Luna Kayne
June 5, 2023
I received a complimentary copy of the book from the author in exchange for an honest review. This does not affect my opinion of the book or the content of my review.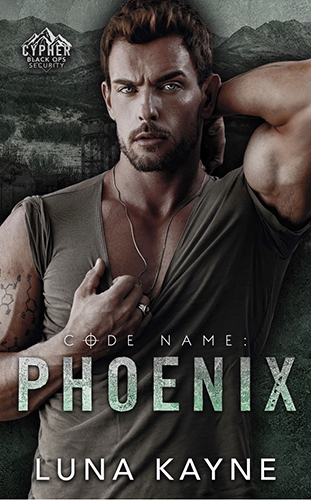 Code Name: Phoenix
by
Luna Kayne
Series:
Cypher Black Ops Security #1
Published by
Self-Published
on June 5, 2023
Genres:
Romantic Suspense
Format:
eArc
Source:
the author
Goodreads
Purchase at
Amazon

A HACKER ON THE RUN,CAUGHT BETWEENAN OBSESSIVE MADMANAND A LOVER WHO THINKS SHE'S DEAD.
Hunted from both sides of the law, Jessa is a hacker in hiding in this intense, action-packed romantic suspense that starts on the first page and never lets up. Once the secrets come out, not everyone will end up on the same side they started on.
Code Name: PHOENIXI lost Jessa when her family was killed by a sadistic psycho ten years ago.Her body was never found and I vowed vengeance.Imagine my shock when my black ops team shows up to capture that same monster's hacking team—and she comes to the door.It pales in comparison to the rage that consumes me when she chooses to run.I thought I lost her then. Now, I'll never let her go.
Target: JESSAI lost Jack when my family was murdered and I was forced into hiding.I searched for him for years only to be told he moved on and was living the perfect life with a new family while I fought to stay alive.Then he shows up, telling me everything I thought I knew about him was a lie, but this changes nothing.I'm still being hunted by someone I once trusted, and if I don't recover the code I need, I'll never be free.There's only one it's hidden in the one place I can't hack into, my own mind, and time is running out.
* language, violence, and the recollection of torture/assault (contained to one chapter, not between main characters). Code Phoenix is the first book in a brand new interconnected standalone series titled Cypher Black Ops Security. Each book in the series is a standalone and can be read on its own. Some characters may appear in other stories in the series.
---
Code Name: Phoenix is Luna Kayne's first book in her new military/romantic suspense interconnected standalone series. This one was definitely hard to put down, especially with it being a second-chance romance where lost loves are reunited. It also is romantic suspense, and it's been a while since I read a book from this subgenre.
Storyline/My Thoughts: Luna Kayne did a fabulous job introducing this brand-new series, where the MMC is part of a military/black ops team, and the FMC is a hacker who has been on the run for years. As someone who worked in the CyberSecurity field, I love books that have hackers in them, especially when the author has researched what hackers are capable of in today's technologies. I also enjoyed being introduced to secondary characters that will possibly get their stories in this series, even if one of them I didn't like at first.
I will immediately admit that I'm a big fan of Jessa, who is the FMC in the book, not only due to her being a hacker but getting glimpses of her past to present-day POVs to read what happened to her and what was behind her being a hacker. She went through a lot when she was thought to be dead for ten years, but she never gave up on her love for the MMC, Jack. She was very well-written and will definitely be one that will go down on my list as unforgettable kick-butt heroines.
Jack, the MMC in the book for ten years, thought the girl he fell in love with on a mission was dead, and when he found her alive, his love was still there and stronger than ever. The issue was now she was his captive along with her friend because they worked for the man he had been trying to capture since he thought he unalived Jessa ten years ago. Jack still has to do his job, but that doesn't mean he won't be protective and possessive of Jessa. He butts head a lot in this book with his lead, which takes over interrogating Jessa and her friend and puts his lead in his place a few times.
The story gets really interesting because Luna throws in so many twists and turns, with secrets being revealed on what really happened ten years ago up until the present day, with the sadistic villain in the story that deserves the revenge that will be coming for him. This man was psychotic and deserved what was coming to him.
This book is dual POV, with Jessa and Jack telling their sides of things from past/present POVs, and there is also another character's POV, Logan, which is significant to the storyline. He was one secondary character you'll have a hate/love relationship with until you read his POV.
This book has some repetition, and I'll explain what I mean by an example. Jessa has her POV, and right after is Jack's, and he's giving his POV of the same scene you just read in the chapter that had Jessa's POV. The chapter is not fully repeated but only snippets. It was not a big deal and didn't happen often, but it required me to skip over some parts that I felt I already read.
The steam level was mild compared to the other series I've read from Luna Kayne, but I was too busy focusing on the mission to capture the bad guy to care about the steam level. When Luna wrote those scenes between the characters, it was spicy, especially since this is lovers being reunited after ten years.
Overall, the first book in this series by Luna Kayne gets four stars, and I look forward to reading the rest.
Standalone or Part of Series: It's part of an interconnected standalone series and each book can be read as a standalone.
Steam/Spice: 🌶 🌶
Genre/SubGenre(s)/Trope(s)/Element(s): Romance | Romantic Suspense | Military Romance | Capture/Captive | Second Chance at Love | Who Hurt You? | Protective MMC | Strong FMC | Forced Proximity
Content Warning(s)/Trigger(s): Please, read the author's content warning at the beginning of the book since there is one chapter that could be difficult for some readers to read.
Would I recommend this book? Yes. I recommend this to readers who enjoy the subgenre Romantic Suspense with heart-pounding, action-packed scenes. I also recommend it to readers that enjoy reading military/black ops romance stories with characters that get a second chance at love.

This post contains affiliate links you can use to purchase the book. If you buy the book using that link, I will receive a small commission from the sale. It will help sponsor future giveaways but costs you nothing extra. You can read the full disclosure underneath the Privacy Policy.
---
---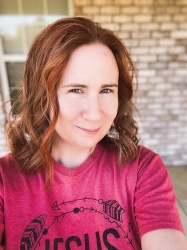 Latest posts by FranJessca
(see all)