ARC Review: 'Gone to Her Grave' by Melinda Leigh
November 4, 2014
I received a complimentary copy of the book from Netgalley in exchange for an honest review. This does not affect my opinion of the book or the content of my review.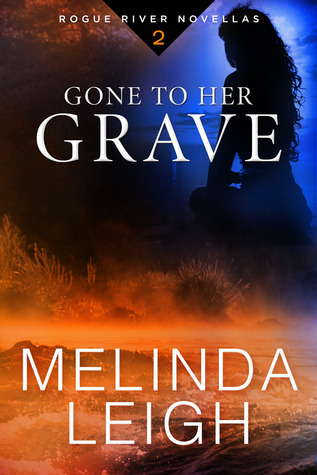 Gone to Her Grave
by
Melinda Leigh
Series:
Rogue River #2
Published by
Montlake Romance
on October 21, 2014
Genres:
Romantic Suspense
Format:
eArc
Source:
Netgalley
Goodreads
Purchase at
Amazon

In Solitude, Oregon, everyone has secrets…and some will kill to keep them.
When she believes a teen is falsely accused of drug dealing, social worker Carly Taylor takes on a high-risk case and her estranged husband—the detective in charge of the investigation—to prove the boy innocent. A deadly new designer drug has taken hold of her small rural hometown of Solitude, Oregon, and Carly is determined to find the real dealer and clear the teen's name. But the deeper she digs into the case, the more danger she unearths, until someone decides it's time for Carly to move on…permanently.
Investigator Seth Harding knows he can't stop his wife when she has a child to protect. But he risks any chance of reconciliation with Carly if he can't learn to accept her dangerous job. When a drug dealer decides Carly is getting too close, will Seth lose her altogether?
A pulse-pounding Rogue River novella, Gone to Her Grave is the second exciting addition to the new romantic suspense series from Melinda Leigh and Kendra Elliot.

Gone to Her Grave is the second novella in the Rogue River series by Kendra Elliot and Melinda Leigh, and in this novella, we have different characters telling the story. This time it's Melinda Leigh picking up the story, and she has Stevie's sister Carly and her husband (she's separated from) Seth taking over what is happening in Solitude, Oregon.
Carly's social work and she's determined to find out the truth behind one of the teens being falsely accused of dealing a new drug that is going around Solitude. She knows he had nothing to do with it, but everyone else thinks he has. Carly's estranged husband, Seth ends up taking charge of the investigation and wants to help prove his innocence as well.
Carly and Seth will do anything to find out who the real dealer is in Solitude, and they may end up getting caught in the crossfire of what indeed is going on. They may even be able to reconcile their marriage, as long as Seth can handle what Carly does. I can understand Seth being very protective of Carly, but I have to agree he needs to lighten up a bit. Carly is one determined character who wants to help out families, especially children.
Melinda Leigh did a fantastic job continuing the story with two different characters and also including the other characters too. It was easy to follow along with Carly and Seth and become attached to these two, just like I did with Kendra's novella. I'm determined just like the characters are to find out what is going on in Solitude, which is a town that is supposed to be peaceful. Things are coming forward that are making even the characters question close people they thought had nothing to do with the drugs in town.
I give this novella 5 full moons and highly recommend this series to readers that are looking for a quick, suspenseful read during these days that are getting colder. The first three are already out, and the last one will be out soon. If you are one of those readers that don't like waiting, you won't have to wait for much longer. I do recommend reading these in order. You'll understand what is happening and you'll get to enjoy learning more about the characters by following along.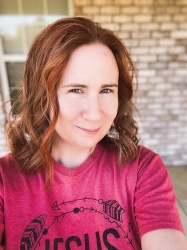 Latest posts by FranJessca
(see all)