ARC Review: 'Razed' by Shiloh Walker
December 8, 2014
I received a complimentary copy of the book from the publisher in exchange for an honest review. This does not affect my opinion of the book or the content of my review.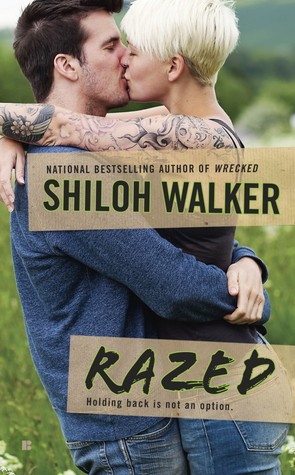 Razed
by
Shiloh Walker
Series:
Barnes Brothers #2
Published by
Berkley
on December 2, 2014
Genres:
Contemporary Romance
Format:
eArc
Goodreads
Purchase at
Amazon
|
Apple
|
Barnes & Noble

Tattoo artist Keelie Jessup can handle that someone else has claimed the man of her dreams. She's just not pleased with her remaining options...
Keelie doesn't believe in the "perfect man." But the men who are worth the trouble are usually taken—like her business partner Zach Barnes. After a string of bad luck and the lost chance with Zach, Keelie decides that maybe flying solo—and living with suppressed desires—is the key to happiness.
As a photographer, Zane Barnes has an eye for the human form, and his eyes can't get enough of Keelie's curves. Unfortunately, Keelie is like most women—always fawning over his little brother, Zach. Zane is about ready to give up, but then a few stolen moments at his brother's wedding have him thinking maybe there's a chance there after all. Now he just has to prove that the perfect man does exist...for her.

Razed is the second book in Shiloh Walker's Barnes Brothers series, and it had me hooked from the beginning with Keelie and Zane's erotic encounter at Zane's brother's wedding. Shiloh heated the story immediately up from the start with these two.
Keelie is the sexy tattoo artist that works at Zane's brother's tattoo shop. Zane has been in love with her since his first encounter with her, but Keelie has always been guarded. Every time Zane asked her out, she turned him down. Zane is determined to win her over finally, and he's jumping straight into the fire by doing it. He's quit his bartending job and now wants to start his photography studio in the same town as Keelie. Zach, Zane's brother, is a little leery about Zane quitting his life to follow a dream. He's worried he's doing it for the wrong reasons, but isn't Zane supposed to be the one watching out for his younger brother Zach and not vice versa. Zach also has other reasons to be cautious about his brother's choices, and drama is going to be caused between the brothers.
I loved reading about Keelie and Zane's encounters with each other throughout the book, and I also enjoyed finding out how Zane tried in past meetings to win her over. Keelie is not easy to learn about though. She has been hiding from something, and she is not easy to trust. She doesn't believe in the perfect man, which towards the end of the book I found out why she was guarded. The poor girl has been through something that continues to bother her.
Zane, on the other hand, is an open book at times, but with his family, he does have his secrets. They think he's the good brother, but he has a past that would make his brothers upset or at least even more worried. I fell for Zane while reading Razed because he's such a sweet guy that wants to win over the one girl he has been in love with for a while. ***Seriously was rooting for him to win her over. My favorite scene happens to be with him doing something that makes Keelie look at him differently. =)
Some of the reasoning behind giving this book 3.5 moons (more like 3.75) instead of higher moons is because it became predictable towards the end. The beginning and middle are what had me hooked, but after something happens to Keelie, it started losing it's a spark like it did in the beginning. As I stated, it became predictable. I loved the tension throughout the book with the characters and how they built up their relationship, but in the end, it seemed to change a bit. I would have loved more with Keelie and Zane too. I'm also glad I didn't read Wrecked before reading Razed. I probably would've had a love/hate relationship with Keelie. I did know what happened in the previous book, but Shiloh mentions something to have it easy to follow. Which is why Razed can be read as a standalone. Shiloh throws in what happens in the previous book with Abigale and Zach, but not too much to give away the full story.
I look forward to going back to read Wrecked before Busted comes out in May. I need to know the full story behind Abigale and Zach.
I do love how Shiloh throws in the other Barnes brothers, and which ones I can't wait to read about next. I look forward to Travis's story because I want to know if he gets a HEA just like his brothers do. He deserves a HEA. All of them do.
Overall, this was a delightful read, and I do recommend it to contemporary romance readers out there. I want some more of these sexy Barnes brothers and so glad I was able to get some time to finish Razed even with my busy work schedule lately.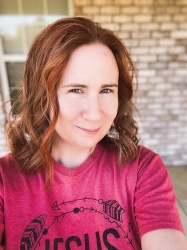 Latest posts by FranJessca
(see all)