ARC Review: 'The Princess' by Lisa Renee Jones (Blog Tour)
January 23, 2019
I received a complimentary copy of the book from the author's assistant in exchange for an honest review. This does not affect my opinion of the book or the content of my review.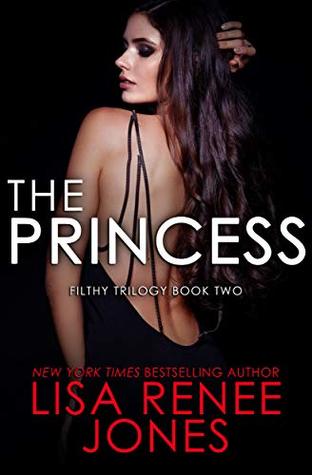 The Princess
by
Lisa Renee Jones
Series:
Filthy Trilogy #2
,
Dirty Rich #9
Published by
Julie Patra Publishing
on January 23, 2019
Genres:
Contemporary Romance
Format:
eArc
Goodreads
Purchase at
Amazon
|
Apple
|
Barnes & Noble
|
Kobo

The second book in the Filthy Trilogy - Eric and Harper's story continues...

He's the bastard of the empire, a savant, a genius, and a self-made success. He left it all behind, but he came back for her.

Their passion is a flame that ignites more than their bond. It ignites secrets, lies, and a puzzle that once solved, will shake them to the core.

You know one deep, dark secret, but you do not yet know anywhere near everything.

---

What the heck?! How is Lisa Renee Jones going to leave me hanging with that cliffhanger? Now, I have to wait until March. Ahhhh! She already left me hanging at the end of The Bastard. Thank goodness though this has turned into a trilogy since I need more of Harper and Eric. I was not expecting how this book was going to go at all though.
The first chapter immediately goes into where Lisa left readers hanging in the first book. Eric has decided to take Harper to New York to protect her due to what almost happened to her. Thank goodness Eric got there in time. Harper doesn't want to leave her Mom behind, but Eric is already a few steps ahead of her, and the Walker Security will watch over Harper's Mom. In the meantime, trouble is going to follow them to New York. They need to lean on each other to find out what is happening and why Harper is being targeted.
There's also the issue of them both having their relationship tested, especially after Eric finds out the secret that Harper was keeping from him.  I feel they still have some trust issues with each other and a lot more secrets are being kept from each other, which makes me antsy to find out what happens in the last book of the trilogy. Although, these two have some very steamy scenes between each other in this book. More than the first book.
I'll tell you one thing if I love the fact that Dirty Rich and Walker Security characters played a significant role in this book. I want to read more about Savage after this book even more.
I give this book 5 stars and highly recommend it to fans of Contemporary Romance and Romantic Suspense. I highly recommend reading The Bastard first before diving into The Princess. Otherwise, you'll miss out on the beginning of Harper and Eric. I also recommend reading the Dirty Rich series. 🙂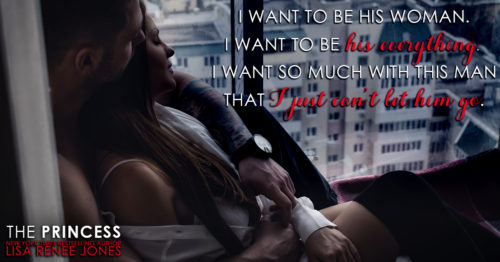 I forget everything but him. How can I not? He owns me. That was my fear, but I don't feel fear now. No fear at all. But there are other emotions, a swell of unnamed emotions overwhelming me. We're in his territory, his home, the danger and darkness of this night, driving confessions and intimacy to a whole new level. "I'm not just going to fuck you, Harper," Eric promises. "I'm going to make love to you."
Love.
I spoke that word to him, so hearing it on his lips shouldn't send shockwaves through me, but somehow it does. It shouldn't make my chest expand with fear that I didn't feel moments before, but it does. I both want him to love me and fear the moment he does. With love comes real pain when he tells me to walk away and gives me a shove when he doesn't really follow, because he decides the bastard and the princess can't survive.
My walls erect. I need to protect myself. "What happened to fucking the princess and leaving her behind?"
"We just had this conversation. I'm not leaving you again."
"And yet you told me to leave."
"I did," he says. "But I'm a bastard, remember? And not just any bastard. I'm the one who wants you too damn much now to do what's right. You run. I'll run faster. I'll come for you."
Heat rushes up my neck. "Fucking me is safe," I whisper. "Fucking me is—"
"Fucking you is perfect," he says. "And I will fuck you, Harper. Every way I can think of and every day, but right now, I'm going to show you more than the bastard. I'm going to make love to you." His lips part mine, his tongue stroking deep, stroking long, exploring, and the demand I'd felt in him when he'd snapped is nowhere to be found. There is just this sultry, sexy, caress of his tongue that seduces me and tears down my walls.
I am his to do with as he pleases. I am his to please or otherwise. I think he really will break my heart. I think he knows it, too, but it's too late to turn back. We're on a path together that must be traveled, no matter where it leads.
Check Out the Filthy Trilogy
THE BASTARD (book one) – Available Now
Purchase at Amazon US | Amazon CA | Amazon UK | Barnes & Noble | iBooks
THE PRINCESS (book two) – Available Now
Purchase at Amazon US | Amazon CA | Amazon UK | Barnes & Noble | iBooks
THE EMPIRE (book three) – March 12, 2019
Pre-Order at Amazon US | Amazon CA | Amazon UK | Barnes & Noble | iBooks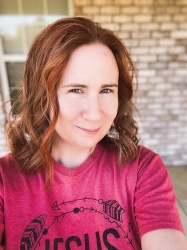 Latest posts by FranJessca
(see all)