ARC Review: 'Thrill Ride' by Julie Ann Walker
April 17, 2013
I received a complimentary copy of the book from Netgalley, the publisher in exchange for an honest review. This does not affect my opinion of the book or the content of my review.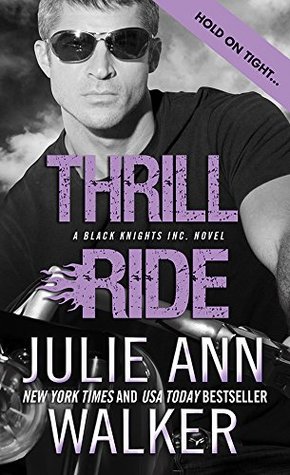 Thrill Ride
by
Julie Ann Walker
Series:
Black Knights Inc. #4
Published by
Sourcebooks Casablanca
on April 2, 2013
Genres:
Romantic Suspense
Format:
eArc
Source:
Netgalley, the publisher
Goodreads
Purchase at
Amazon
|
Barnes & Noble

He's Gone Rogue
Ex-Navy SEAL Rock Babineaux's job is to get information, and he's one of the best in the business. Until something goes horribly wrong and he's being hunted by his own government. Even his best friends at the covert special-ops organization Black Knights Inc. aren't sure they can trust him. He thinks he can outrun them all, but his former partner—a curvy bombshell who knows just how to drive him wild—refuses to cut him loose.
She Won't Back Down
Vanessa Cordova hasn't been the team's communication specialist very long, but she knows how to read people—no way is Rock guilty of murder. And she'll go to hell and back to help him prove it. Sure, the sexy Cajun has his secrets, but there's no one in the world she'd rather have by her side in a tight spot. Which is good, because they're about to get very tight…
---
Excuse me while I squee like a little girl after reading "Thrill Ride." =)
Julie Ann Walker takes you for a "Thrill Ride" literally in the fourth installment to the Black Knights Inc series.
You will fall in love with Rock Babineaux, and if you have ever met a person with a Louisiana accent (like I have), you'll be reading Rock's part with a Cajun accent because that is what I was doing while reading this book. I could not help it. (Think of the show Swamp People)
Rock is stubborn but loyal and downright the best person to be with when all crap hits the fan because he knows how to get you out of it.
I friggin' loved him in "Thrill Ride" and was finally excited to read his book.
Vanessa became a fave female character in the series after I read "Thrill Ride. She is stubborn as well because she will do anything to find Rock and prove his innocence.
Rock is in hiding due to what he was assigned to do (although he finds out the truth on who appointed him the interrogations), and now he is being framed for killing the people who were interrogated. Of course, he knows the truth; that is why he is trying to stay in hiding and keep the Black Knights safe, but the Black Knights are all about finding Rock and proving his innocence with or without Rock's permission. They will do anything for each other. ANYTHING! =)
"Thrill Ride" will take you on a ride through Costa Rica, and you will feel like you are trying to outrun the CIA and the people who are trying to capture and kill Rock. Julie Ann Walker does a bang-up job on Rock's and Vanessa's story. You will get adventure, suspense, LOTS of hot romance, and of course, a lot of sexual tension between Rock and Vanessa…because ROCK is so friggin' stubborn.
I loved the story behind this book, and you even get a taste of the next couple's book Wild Bill and Eve. (sigh I want their book already because those two seriously have a LOT of tension between each other)
I give this book five stars and highly recommend it to romantic suspense fans out there. If you are a diehard fan like I am when it comes to Julie Ann Walker and her Black Knights, you will devour this book within a day or two.

This post contains affiliate links you can use to purchase the book. If you buy the book using that link, I will receive a small commission from the sale. It will help sponsor future giveaways but costs you nothing extra. You can read the full disclosure underneath the Privacy Policy.
---
---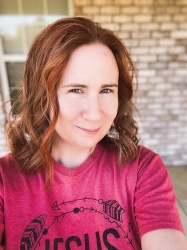 Latest posts by FranJessca
(see all)