ARC Review: 'Window' by Michele Renae
November 1, 2013
I received a complimentary copy of the book from the author in exchange for an honest review. This does not affect my opinion of the book or the content of my review.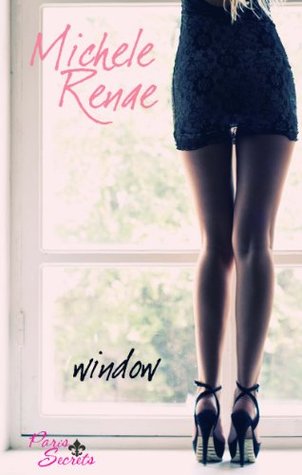 Window
by
Michele Renae
Series:
Paris Secrets #1
Published by
Michele Renae
on October 22, 2013
Genres:
Erotic Romance
Format:
eArc
Source:
the author
Goodreads
Purchase at
Amazon

WINDOW
An erotic romance behind glass
The first time she sees her new neighbor, his sexy smile arouses her curiosity -- and her desires. His hard, chiseled muscles and playful invitations are irresistible.
Bared before their windows, framed and displayed above the streets of Paris, they embark upon a provocative affair.
Their daring game of exhibitionism lures her back for more and more, and she quickly realizes he is the man she has dreamed about.
Yet she's never heard his voice. Never felt his touch. Never thought she'd experience something this exquisite.
Or this bold...
Paris SecretsDo you dare?
My Review
Window is a very different kind of erotic romance story that I have never read before. This tale involves no touching or even talking, but instead has some very erotic moments in front of a window with a very sexy neighbor across the way. It is a very steamy and hot read that will have you wondering if the two characters will ever meet.
By day, she's a day research assistant, and by night, she's stripping and teasing for the neighbor across from her. She has no idea who he is, and what he does for a living, but she is all for making an impression with him. She even comes out to say, she is usually introvert, staying in reading romance novels, but she's very bold and brave with the sexy man across the way. She moved to Paris to make her mark, and she is at her day job. She gets to explore the beautiful city of Paris and eat all the excellent food there, and Michelle Renae did a fabulous job of describing everything and making me want to travel back to Europe again. How I miss the food overseas and shopping. *sigh*
Michele Renae gives you a story of a female character trying to do something different and not rush into things, but to enjoy life to the fullest. She wants to guess about the male across the street and have fun. We get just the female point of view, and not the male's, but that makes it even more interesting. He cares for her, especially during one scene, where she has all kinds of thoughts going through her head due to jealousy.
I look forward to reading what happens next in the tale of the two window seducers and hopefully, they will eventually get to meet or at least talk to each other. I hope the female character is open up more to meet him and not be scared about it finally.
I give this book 4 full moons and recommend it to readers out there looking for a different kind of erotica story that involves just looking and not touching. There are only windows to separate them and space between the buildings. I will say this; they do change it up and keep it spicy. =)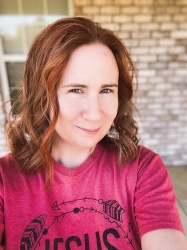 Latest posts by FranJessca
(see all)