Happy Release Day + #Review: 'Gold in Locks' by Alta Hensley
October 24, 2022
I received a complimentary copy of the book from the author, the blog tour host in exchange for an honest review. This does not affect my opinion of the book or the content of my review.
This book may be unsuitable for people under 18 years of age due to its use of sexual content, drug and alcohol use, and/or violence.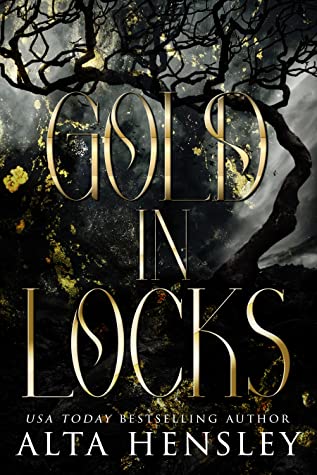 Gold In Locks
by
Alta Hensley
Published by
Self-Published
on October 24, 2022
Genres:
Dark Fairytale Romance
,
Dark Romance
,
Reverse Harem
Format:
eArc
Goodreads
Purchase at
Amazon

She trespassed into our world, innocent and vulnerable.She doesn't belong here, but that won't stop us from claiming her.We will lock her away in our mountain cabin, hidden deep in the forest.She'll be compelled to obey and serve our darkest desires.Our beautiful golden-haired captive will learn to love the chains which bind her to us.
Three brothers, each more beastly than the last.There will be no escape from this twisted fairytale.For there are three villains in this story. And in this ending… she is ours.
*This is a standalone, Why Choose, Dark Romance. Proceed with caution with this fairytale because there isn't just one villain… there are three.
---
Gold in Locks is a standalone Dark Fairy Retelling of Goldilocks and the Three Bears. It's one of the fairytale retellings I've never read in the romance genre before, so I was excited to read Alta Hensley's retelling. This was the first book I've read by the fabulous Atla Hensley, and it won't be my last. I've added her other books to my Goodreads TBR. I always love finding new authors. 
Storyline/My Thoughts: First, I'm going to let you know now when I read the original Goldilocks and the Three Bears when I was younger; I always found Goldilocks annoying. How dare she eat the bears' food, sit in their chairs, and lay in their beds. I rooted for the bears to take their revenge on her. Yes, I was one of those kids with an imagination that sometimes tended to be morbid. Atla Hensley writes the Goldilocks fairy retelling as a different story, and this time we have three mountain men that are brothers who are very protective of their little sister, Kit. No one harms their sister without dealing with them. They find out that Kit has been hanging out with Goldie, who owns a store selling herbs and such, pretending she is a witch. They don't want Goldie anywhere near their sister, so they take it upon themselves to warn her in ways that should scare her off. Goldie doesn't heed their warnings and is abducted and whisked away to Barrett's Mountain, where she will be forced to live with Kit and her three brothers. Goldie will have to learn to food from scratch and take care of things about the house. 
Now, I enjoy MMCs that are villains in the story. I blame it on Buffy the Vampire Slayer (the tv show), where I fell hard for Spike (I also loved Angel). Then, there was Anne Rice with Lestat in Interview with the Vampire. You get why I adore the villains in stories, and it was nothing new when reading Gold in Locks. I should have despised the brothers, Rye, Banks, and Jay, for how they treated Goldie, but they had reasons for being brutal and protective of their little sister. They had lost their parents to a bad person and didn't want to lose her. They had to be hesitant of strangers in their life since they were still dealing with the person who unalived their parents. The brothers felt Goldie was taking advantage of their little sister, who is very innocent and sweet, and they needed Goldie to realize that she was not in charge in her new home. They were, and they wanted her to say put; otherwise, she could get herself hurt or their sister.
I enjoyed this darker retelling of the fairytale. I loved that it was a Why Choose/Reverse Harem where the FMC didn't have to pick and choose who she was going to be within the book. Did I like one brother over the other? Not really. I liked them all, even if they were jerks to Goldie. (Don't judge me for liking the jerks; no, I don't like jerks in real life. Only in my fictional stories. I will put a jerk in his place in real life.) It's not like the brothers would give Goldie a choice anyway. She was theirs, and they would make it known she was theirs. Yes, there are spicy scenes individually with each brother and the FMC. The brothers didn't share the FMC. The brothers took turns with Goldie. If you are looking for a book where there is a crossing of swords, this book is not it.
Here are the things that bothered me, but I still enjoyed the book. Goldie, the FMC drove me batty, and mind you, the original Goldilocks drove me batty too. I felt sorry for her because she had uprooted her life but didn't have much fight in her. She gave in quickly with the brothers. I would have fought them back tooth and nail. The ending came quickly, too, regarding the Barrett brothers' enemy finding them. There was more focus on Goldie and learning how to live in her new world she was not used to in a cabin that needed fixing with Kit and her brothers than the drama. Don't even get me started on what happened at the end that left me in shock. No spoilers from me, though.
Besides that, the book was enjoyable to read, and I give it 3.5-stars. I liked this Goldilocks retelling better than the original. It's darker and twistier. Even though the brothers are not actually bears or don't turn into bears, they have bear attitudes.
Will I read more from Alta Hensley? Yes, definitely. I have her Wonderland Trilogy up next to read from her. 
Standalone or Part of Series: Standalone.
Steam/Spice: 🌶 🌶 🌶
Trope(s)/Element(s): Captive Romance. Goldilocks Dark Retelling. Dark Fairytale Retelling. Gothic Romance. Why Choose/Reverse Harem. Enemies to Lovers. AntiHero. Spanking. Praise. O-Denial. Bondage/Restraints. Anal Play. Discipline. Dominance/Submission.
Content Warning(s)/Trigger(s): Kidnapping/Abduction. Death. Violence.
Would I recommend this book? Yes. If you enjoy reading darker retellings of your favorite fairytales that have why choose. This is a retelling of Goldilocks and the three bears.

---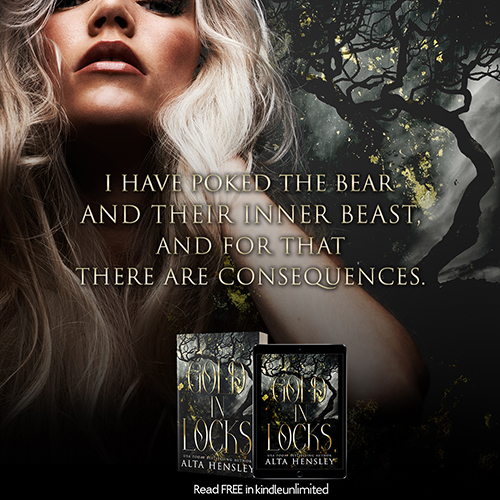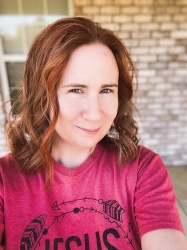 Latest posts by FranJessca
(see all)