Review: 'Blood Bonds' by J. Bree
October 25, 2022
This book may be unsuitable for people under 18 years of age due to its use of sexual content, drug and alcohol use, and/or violence.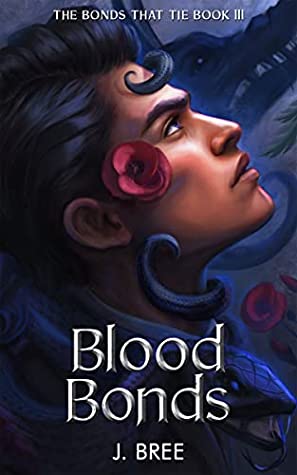 Blood Bonds
by
J. Bree
Series:
The Bonds That Tie #3
Published by
Self-Published
on December 21, 2021
Genres:
Dark Paranormal Reverse Harem Romance
,
New Adult Paranormal Romance
,
Reverse Harem
Format:
eBook
Source:
Kindle Unlimited
Goodreads
Purchase at
Amazon

After three years on the run, I'm back in a Resistance camp, chained to a chair as the resident monster.Everything I ran from, all of the villains of my past, they're all here to take another bite out of me. But this time, I'm not alone.With my Bonds desperately trying to reach me and new friendships I never expected, I start to believe that maybe I won't become the weapon they want me to be. Maybe I'll be a monster of my own creation.When loyalties are questioned and Bonds are tested, everything I thought I knew gets turned upside down. Who are my friends, and who are my enemies?Are Bond ties stronger than blood?
*Blood Bonds is a full length reverse harem PNR novel with material that may be difficult for some readers. This book will end on a cliffhanger. It's recommended for 18+ due to language and sexual situations.
---
After reading the cliffhanger from Savage Bonds, I immediately jumped into reading Blood Bonds, the next book in the Bonds That Tie series. I needed to know what was going to happen to poor Oli. I also was curious about what would happen when her bonds got word she was with the Resistance. I'm so glad I didn't read these books when they were first released because I would have had a hard time waiting for the next book.
Storyline/My Thoughts: First and foremost, I will admit right away that I'm now Team North. (Although I'm ALL the way for Team Gryphon more than Team Atlas.) I know from my previous reviews of Books 1 and 2 that he was not even on the list of liking. After reading Savage Bonds, he won me over after he finally found out the truth about why Oli ran away for five years. Finally, he realized the darn truth. He made up for his discretions, especially when Oli and he were together. Yes, he won me over, especially after realizing he had been showing his kindness to Oli when they had dinner with the other bonds. You slick and sexy bond, you, North. I've always had a thing for a man in suits. Now, about Gryphon and why he's the number one sweetie out of all five bonds. (Sorry, Atlas. I still love you, but you did piss me off when you kept some things from Oli.) The way Gryphon talks and cares for Oli in and out of the bedroom. Seriously, how can no one not love him? Then, there's an MFM scene with him, Oli, and North. There's also the part where Gryphon carries Oli's scent on him, which triggers the other bonds and has other people noticing and commenting. Yeah, no doubt, J. Bree brought the spice in this book, and I'm looking forward to way more in the upcoming books, even when I know she's going to destroy me where the story is going. I have not read other reviews of the later books (Books 4 and 5) for fear of someone spoiling them. I want to be surprised, so avoiding reviews of these books and videos on TikTok.
I still have feelings for my sweet Gabe and care for him. He is the shifter of the bonds, and he's not one you should mess with, especially regarding Oli. I hope he gets more time with Oli in the upcoming books and that she bonds with him.
Now, when it comes to Nox. He's still on my poopy list because I can't stand how he acts and treats Oli; even his shadow creature(s) adore Oli. One has been with her since the last book, and he's very protective of her. Oli has Brutus protect Gryphon's sister when the Resistance captures her. I know Nox is hiding trauma, and I will fall for him when I learn more about him. I always fall for the ones that have gone through a lot. Nox, though, hasn't won me over, so I still don't like him. I'm sorry for anyone that hurts. I enjoyed that J. Bree gave us his POV and other Bonds this time. Not just Oli. This allowed me to learn more about what they were thinking, especially when they realized what Oli went through when she was captured and used by the Resistance's leader when she was younger.
This book had a lot of action, especially since the Resistance got a hold of Oli again, and we finally find out who the villain is in the story and how some things are coming to light with other things. Just know that the shocker from the end of the last book is revealed in this book more, and there is trouble amongst all of Oli's bonds on who they can trust around her. This book will leave you on the edge of your seat, especially with that friggin' cliffhanger. Seriously, J. Bree, rip a hole through my heart. I have no idea what Oli will do with that news, but it will shatter her.
The villain is one I hope gets payback for what he did to Oli when she was younger and tried to do to her again. He deserves to have his worst nightmare happen to him. I'd never hated someone so much in a fictional world until I met him. Grrrr!! No one hurts Oli and gets away with it. I know Oli can handle herself, but when her bonds get a hold of this person, I hope they treat him apart. Is that mean? Yes, it is. I don't care.
Overall, the third book in the series gets five stars. I wish it could give it more. Come on, Amazon, Goodreads, and Bookbub add more stars to your review rating system. J. Bree deserves it after the world she created in this book.
Oli, you are one lucky FMC to have the attention you have in your bonds. Let's give a few examples of why I love Gryphon:
"Stop frowning, Bonded. It makes me want to murder something for you."
"A man can't help it when he's made his Bonded come eight times on his tongue. I'm thinking about doing it again."
"You're assuming that I'm going to shower, but i"m going to smell like you all fucking day, Bonded. I'm going to sit that stupid fucking meeting with your pussy all over my face, and it'll be the only thing that gets me through the day."
If that doesn't make you love that man. 😊 Now, onto the fourth book, and here's hoping J. Bree makes me swoon some more for these men and even have a further girl crush on Oli. She's badass, and I love her.
Standalone or Part of Series: This is part of The Bonds That Tie series, and I highly recommend reading in order.
Steam/Spice: 🌶 🌶 🌶 🌶
Cliffhanger: Yes.
Trope(s)/Element(s): Reverse Harem/Why Choose. Forced Proximity. Enemies to Lovers. Fated Mates (originally rejected). Found Family. Touch Her and I'll Unalive you. Touch Him and I'll Unalive you, too.
Content Warning(s)/Trigger(s): Kidnapping. Torture. Violence.
Would I recommend this book? Yes. If you enjoy RH/Why Choose with Paranormal Romance, this book/series is for you.

This post contains affiliate links you can use to purchase the book. If you buy the book using that link, I will receive a small commission from the sale. It will help sponsor future giveaways but costs you nothing extra. You can read the full disclosure underneath the Privacy Policy.
---
---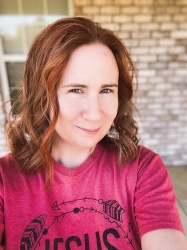 Latest posts by FranJessca
(see all)