Review: 'A Ghost of a Chance at Love' by Terry Spear
September 30, 2011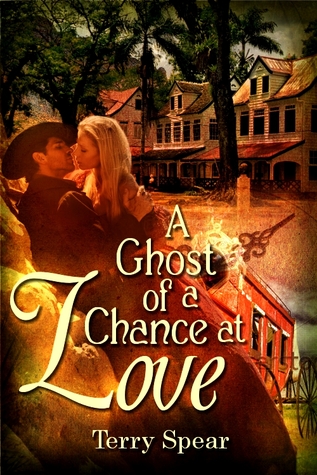 A Ghost of a Chance at Love
by
Terry Spear
Published by
LLC
on September 1st 2011
Genres:
Time Travel Romance
Format:
Paperback
Goodreads
Purchase at
Amazon
|
Apple

Lisa Welsh only wishes to leave a messy divorce behind for a couple of days stay in Salado, Texas but wakes to nightmares and a cowboy in her bed, and she has no earthly idea how he got there. But the situation gets worse when she learns she's now living in 19th Century Salado. Even more worrisome is the tall dark stranger, and everyone else in town believes she's some woman named Josephine Rogers who is supposed to be dead. Jack Stanton can't believe the clerk gave him an occupied room at the Shady Villa Inn, but worse, he was ready to ravage the woman in that bed-until he realized his mistake. Now the woman he thinks is Josephine claims to be some other woman-and though he could never abide by Josephine's fickle ways, this Lisa Welsh intrigues him like no other. Still, if she isn't Josephine, he figures he best help her find her way back to where she really belongs no matter how much he wants to keep her with him. Together, Lisa and Jack must solve the mysteries and face the troubles in their worlds or they will never be free to share the love that binds them across the ages.
My Review
(Originally Reviewed on Mrs. Papillion aka "The Book Worm")
"Who doesn't like a romance story with some suspense and mystery to it. Add in time-travel, cowboys, outlaws, ghosts, some sexy scenes and a Woman who wants everything to work out already and you got yourself one heck of a RIDE for a book. "
From the beginning of the book to the end of the book you are thrown into a world of time-travel. At first, you don't understand how the character Lisa got herself in a predicament she's in now. One minute she's in her hotel room in present day, just after her divorce was finalized and the next, she's waking up with a strange man in her bed, and her room doesn't look the same.
What would you do if you were Lisa?
Lisa is thrown into a world of chaos when she time-travels back to the past by accident to learn she's a close relative to the ghost who has been haunting Room 3. It's her job though, and she doesn't realize it yet, to find out what happened to her relative back then and fix everything. In the meanwhile, Lisa falls for the man who was in the room with her the night she discovered she was no longer in the 21st century.
The only problem is, can she stay alive in the 19th century so she can go back to her home in the 21st century and does she want to go back to the 21st century. No matter where she's at and what time someone wants to kill her.
Back to the question I asked…What would you do if you were Lisa? I would've done the same thing she did in this book. She was a solid character in this book. Every obstacle she went through, I adored how she handled it all. I don't think I could keep my composure with everything she had to deal with to find out the truth. Jack the character she falls in love with is someone who is a complete gentleman. From the minute he meets Lisa, he is enthralled with her and wants to know what is wrong with the woman who is delusional and looks and talks strangely in his time. I'm glad Terry Spear had his point of view also in the book. I loved knowing what he was thinking.
I'm not used to reading Western Romance's at all, but when I got the chance to read this thanks to Terry Spear. I couldn't pass it up. Her writing style and the plot of the story is fantastic. She keeps you on the edge of your seat, wondering what will happen next to the characters. She left you guessing if Jack and Lisa would ever have a happily ever after, even with the twist at the end of the book. I loved the twists and turns. I would recommend this to anyone who enjoys reading westerns and romances combined. The suspense and mystery of what happens to both Lisa and Jack will make you not want to put the book down until you know the ending.
I know that's what I had to do with this book. =)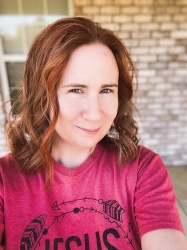 Latest posts by FranJessca
(see all)