Review: 'Bloodfever' by Karen Marie Moning
September 12, 2011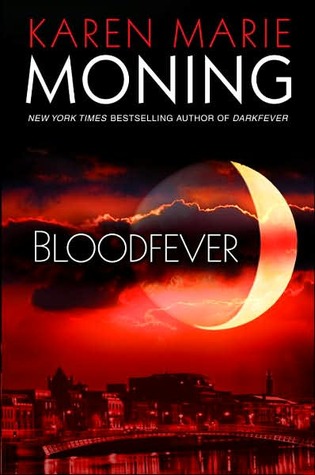 Bloodfever
by
Karen Marie Moning
Series:
Fever #2
Published by
Delacorte Press
on October 16th 2007
Genres:
Urban Fantasy
Format:
Hardcover
Source:
Library
Goodreads
Purchase at
Amazon
|
Apple

I used to think my sister and I were just two nice southern girls who'd get married in a few years and settle down to a quiet life. Then I discovered that Alina and I descend, not from good wholesome southern stock, but from an ancient Celtic bloodline of powerful sidhe-seers, people who can see the Fae. Not only can I see the terrifying otherworldly race, but I can sense the sacred Fae relics that hold the deadliest of their magic.
When my sister was found dead in a trash-filled alley in Dublin, I came over to get answers. Now all I want is revenge. And after everything I've learned about myself, I know I have the power to get it….
MacKayla Lane's ordinary life underwent a complete makeover when she landed on Ireland's shores and was plunged into a world of deadly sorcery and ancient secrets.
In her fight to stay alive, Mac must find the Sinsar Dubh–a million-year-old book of the blackest magic imaginable, which holds the key to power over both the worlds of the Fae and of Man. Pursued by Fae assassins, surrounded by mysterious figures she knows she cannot trust, Mac finds herself torn between two deadly and irresistible men: V'lane, the insatiable Fae who can turn sensual arousal into an obsession for any woman, and the ever-inscrutable Jericho Barrons, a man as alluring as he is mysterious.
For centuries the shadowy realm of the Fae has coexisted with that of humans. Now the walls between the two are coming down, and Mac is the only thing that stands between them.…
My Review
(Originally Reviewed on Mrs. Papillion aka "The Book Worm")
First off WTF is Jericho Barrons!!!?? I'm still confused about what or who he is. The book isn't explaining either. Ugh! Am I ever going to know how he gets his sexiness or strength from? Geez! He is confusing. I love him though and wish I could go in the book to see him in person.
This book had my attention a little bit more than the first, and I look forward to reading the next book in the series.
Mackayla is put through hell in this book. First, she is attacked by the Shadows because of the jealousy that spawns between her and Jerricho's lover or whatever she is that is working in his bookstore.
Then she is being followed or watched by an unknown source. She also wants to know where Barrons is most of the day and goes snooping in his garage and finds out something is living underneath his garage.
She then has V'Lane bugging her still. She then finds out towards the end of the book her enemy that she thought was dead, is still alive and wants her to live just like him and die just like him.
Ewww…and let me tell you I was not very fond of what Mackayla had to do to heal herself in the book. Yuck!!! Just reading the description was making me queasy. Poor Barrons has to save her several times, and I still wonder what his deal is with Mackayla. Does he have strong feelings for her or what? Maybe the next book will explain more perhaps they'll be something between them. I'm getting frustrated with Barrons…but I still love him. LOL
Mackayla is always looking for the Man/Creature that killed her sister and comes face to face with him again at the end, and the weird thing is, is that the Lord Master is scared of Barrons. What the heck is he?
Oh well, onto FaeFever and maybe it will explain more. I love this fairy world though and I look forward to exploring it more. =)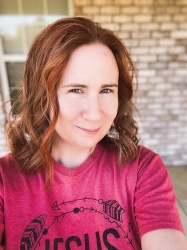 Latest posts by FranJessca
(see all)