Review: 'Brave the Heat' by Sara Humphreys
September 8, 2015
I received a complimentary copy of the book from Netgalley in exchange for an honest review. This does not affect my opinion of the book or the content of my review.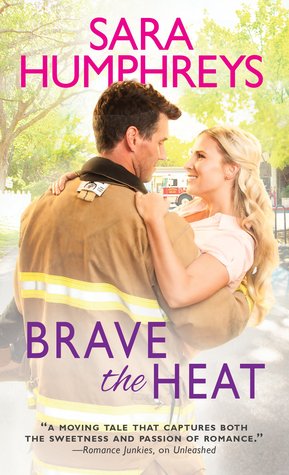 Brave the Heat
by
Sara Humphreys
Series:
The McGuire Brothers #1
Published by
Sourcebooks Casablanca
on September 1st 2015
Genres:
Contemporary Romance
Source:
Netgalley
Goodreads
Purchase at
Amazon
|
Apple

The only fire he can't put out…
Jordan McKenna is back in town, and Fire Chief Gavin Maguire's feelings when he sees her after all these years are as raw as the day she left. Then he was just a kid wearing his heart on his sleeve. Now he spends every day trying to atone for the tragedy he couldn't prevent.
Is the torch he carries for her...
Jordan's life has not exactly worked out the way she expected. A divorced mother of two with a failed acting career, Jordan's biggest concern about coming back to Old Brookfield was seeing her first love. But when a series of suspicious fires breaks out, Jordan and Gavin realize that dealing with the sparks between them may be the least dangerous of their problems.
My Review:
Sara Humphreys first book, Brave the Heat, in her new Contemporary Romance series definitely brought the HEAT. It literally was a hot romantic read that was hard to put down. I was even dreaming about the characters at night due to not being able to finish it in one day. (Believe me I wish I could've had ONE full day to read and finish the book because it was that good. Unfortunately, between my day job and taking care of our country home, I had to take breaks from reading Brave the Heat…Grrr!) Whenever I could I would sneak off to read the book at home, so I can get some peace and quiet with the characters. Now I'm patiently waiting for the next McGuire brothers book. (patiently, maybe stalking Sara's website to see when the next one will release)
Sara wrote the dreamy, sexy Gavin McGuire perfectly in the book. He's the Fire Chief of the town and he definitely takes his job very seriously. In fact, he was made to be the Fire Chief of the town in lives in. He's been living a rushed filled life due to his job for a while, but he hasn't dealt with a rush like he's about to experience in a long time. His past girlfriend who ran out of his life one night is back and this time she is back to start over with her daughters. Jordan McKenna dealt with a past she tried to get away from, but she ended up running into the same thing she was dealing with at home. Now, she is wanting to start her life right in Old Brookfield with her beautiful daughters. She never expected to see Gavin again, especially after she was told what happened after she left.
These two are going to have some very dramatic moments together. There maybe tension, some of time just tension and some of it involving sexual tension. If you've read second-chance love stories before you'll realize from the very beginning that there is a lot of time apart, the characters need to make up for. Gavin is such a gentleman in the story and I loved how he handled everything with Jordan, even when he was a jerk at first to her. (but he didn't know the full story). Jordan was a strong-willed woman who deserved every bit of happiness.
What I loved most about this story was how real Sara Humphreys made the characters and how their chemistry for each other was always there. I definitely loved Gavin and Jordan a lot in this story and I'm hoping I get to read what they are up to in the next brothers book(s). They definitely tugged at my heartstrings a bit. I loved the storyline as well because Sara definitely made the scenes with the fires that Gavin and his team had to deal with feel very real. I may have cried a bit at a certain scene. Okay, truth is I may have bawled like a baby. (Dang it! Tears are welling up again about it)
If you enjoy second chance relationships with some very sexy romantic moments, Brave the Heat is that book for you. Oh, and if you love a very sexy Fire Chief, who will be hard to forget then Brave the Heat is definitely for you. I could go on and on with the many reasons why readers should pick up this book. I'll leave it with this…you'll love every bit of this story and you'll be wanting the other McGuires stories immediately afterwards. ***Sara definitely introduced the other brothers perfectly in the story. Each one of them is a character that will be unforgettable.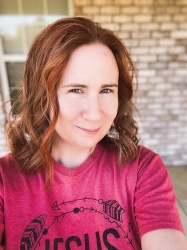 Latest posts by FranJessca
(see all)