Review: 'Catching Liam' by Geneva Lee
August 31, 2013
I received a complimentary copy of the book from the author in exchange for an honest review. This does not affect my opinion of the book or the content of my review.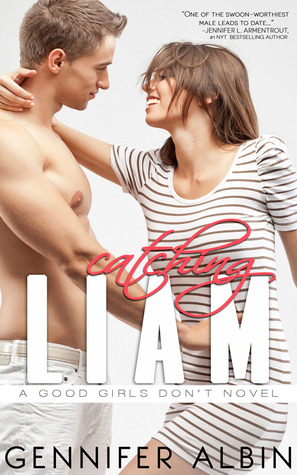 Catching Liam
by
Geneva Lee
Series:
Good Girls Don't #1
Published by
Self-Published
on July 8, 2013
Format:
eBook
Source:
the author
Goodreads
Purchase at
Amazon

Twenty-one year-old Jillian Nichols only has one rule when it comes to boys: catch and release. Boy-catching isn't just a game for Jillian and her friends, it's a lifestyle. After all, boys might be good for a dance or a drink and certainly a little under-cover action of the scandalous variety, but expect much else and you're bound for heart ache.
So when her best friends and fellow boy catchers start dropping like flies junior year, Jillian is determined to keep boys in her bedroom and out of her heart. Until she meets Liam McAvoy, the kind of guy that sticks around to make waffles and who can't—or perhaps won't—take a hint.
Study abroad student Liam doesn't want to be another notch on Jillian's bedpost. Actually he has much more interesting ideas for Jillian and her bedposts, but his student visa's set expiration date means he can't promise her forever. That doesn't mean he's going to walk away from the challenge of discovering why Jillian is hell-bent at keeping people at a distance.
Before long, neither is sure who is catching who—or if they're playing for keeps. Jillian knows one thing though: falling in love will not only break the only rule of boy-catching, it could also break her heart.
My Review
Oh, I have fallen in love with yet another male character this year that I wish was a real person. Liam, oh sweet and sexy Liam…you won me over the minute you were cooking up waffles in the kitchen for Jillian, and it was mentioned you were from Scotland. After I found out he was a study abroad student from Scotland…every time I read anything from him, I had a Scottish accent in my head. I am madly, deeply in love with Liam after Catching Liam. ( I do not think I will say it enough, how much I loved Liam in this book ) I have a Cheshire grin on my face every time I think of him.
Geneva Lee is a new author for me, and I am so glad that I found her and her book, Catching Liam one day with InkSlinger PR. I was fascinated with the synopsis of the book and could not wait to read it. Catching Liam is about Jillian and how she is not good with relationships, and she ends up having Liam fall for her and try to get her to be more than a one night stand. Jillian is one of those college girls, who is scared of commitment, but she has her reasons to be afraid of, but in my opinion, how could she resist that sexy, sweet, and romantic Scottish Liam. Jillian was trying to have fun and not be like her best friends that had boyfriends. Plus, she was afraid due to something that she thought would scare the boys away, once they found out what was exactly going with her.
This is a story of a boy, who will not give up on the girl and he will do anything to prove how much he wants to be with her. He will get her embarrassed in the college class, and he will put her mother on the spot several times to prove how much he wants to be with her.
Liam and Jillian are meant to be from the very beginning to be with each other. They both are stubborn and hard headed but in different ways. They both are lovable though. Jillian should be disliked for trying to stay away from Liam, but towards the end of the book, she wants to live her life as she wants without having to worry about what is wrong with her.
I loved Catching Liam and gave this book 5 full moons. I HIGHLY recommend this book to New Adult readers out there. I am looking forward to the next book from Geneva Lee. This book had everything from drama, romance, and emotional tension. Some may think New Adult has a YA feel to it…but Geneva Lee did a fantastic job to give it that adult romance feels to it as well. She threw in just the right amount of sex scenes and even sexual tension scenes to make me think it was a regular adult romance story. I was literally on fire every time I read the scenes between Liam and Jillian.
Here's hoping Liam and Jillian appear in the next book too because I need at least more of that sexy Scottish boy, Liam. =)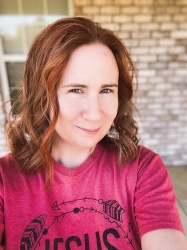 Latest posts by FranJessca
(see all)