Review: 'Deep Surrendering Episode 6' by Chelsea M. Cameron + #Giveaway
September 3, 2014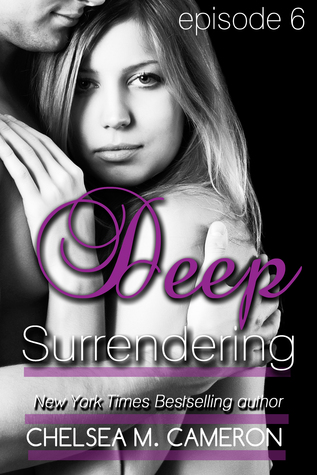 Deep Surrendering
by
Chelsea M. Cameron
Series:
Deep Surrendering #6
Published by
Self-Published
on August 21, 2014
Format:
eArc
Goodreads

For the first time in their short and rocky relationship, Marisol is having doubts about how to move forward with Fin. Will the secrets and the distance finally come between them and end things forever?

Cliffhanger WARNING! Oh boy, why did Chelsea M. Cameron leave this episode with that kind of cliffhanger? I mean she always leaves a cliffhanger with these episodes (it's a gives me), but dang it was getting good and then that ending. Grrrr!
If you haven't read the previous episodes, skip reading this review. I try not to give anything away, but in this case, it's hard. Let's say don't even read the synopsis pick up episode one. In this episode, we have Marisol doubting her relationship with Fin. It's kind of hard to have a relationship when your boyfriend is overseas working for his father with their company. Marisol is having doubts on moving forward because of what Fin has endured in his life. She knows he's keeping darker secrets from her, and she wants to know Fin for who he is. At least in this episode Fin is stepping up against his father. His father is nothing but a jerk in my eyes. Marisol is also dealing with something with her parents.
It's a BIG cliffhanger that is all I have to say about this episode. More questions than answers, but at least Marisol is questioning their relationship and Fin is finally stepping up. Oh…but that dang cliffhanger. Grrr! I know the next episode is going to have a lot of juicy stuff with it. I know it. =) There is a note in the back of the episode that states it's going to get darker.
There wasn't much romance in this episode, but there was everything else you would need in a New Adult.
I give this episode 3.5 moons and recommend it to New Adult readers out there. If you aren't into serials, then I highly recommend waiting for ALL the episodes to come out. Chelsea pushes these episodes out quickly, but it may still drive readers crazy. That dang cliffhanger in this one. I can't say it enough. Grrr!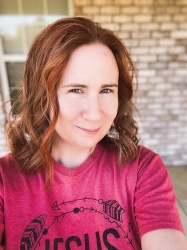 Latest posts by FranJessca
(see all)