Review: 'Edge of Craving' by Rhyannon Byrd
September 15, 2011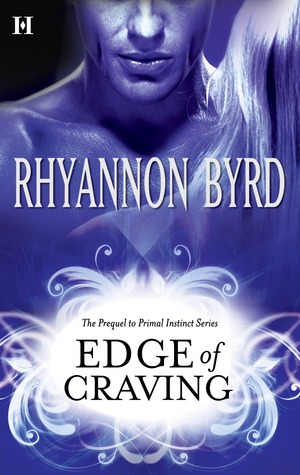 Edge of Craving
by
Rhyannon Byrd
Series:
Primal Instinct #0.5
Published by
Harlequin Books
on April 1st 2009
Genres:
Paranormal Romance
Format:
eBook
Source:
Purchased
Goodreads
Purchase at
Amazon
|
Apple

Since the moment he'd first laid eyes on Alia Buchanan, the warrior known only as Rhys had been obsessed with her. She consumed his waking moments. Tormented his dreams. But, as one of the few remaining descendants of a European dragon clan, Rhys knew there could never be a future for a monster like him...with an angel like Alia. Until her father is murdered and Alia's life is in mortal danger. Now, Alia and Rhys must unite to find some ancient crosses that hold an unknown power before their enemies do. And once those are in hand, Rhys must figure out what to do with them...and his forbidden attraction to the women he'd sworn to protect.
"An eBook exclusive prequel to Rhyannon Byrd's Primal Instinct trilogy!"
(Originally Reviewed on Mrs. Papillion aka "The Book Worm")
  I wish I would've known about this book before I started reading the series…but I'm glad I got a chance to read it because it changed my mind on the series and I'm glad I decided to continue.
This book picks up and fills in some gaps from the other books I'm reading. First off I learned about how the crosses got hidden and where the maps were created and how. Alia is one SMART character, and I love her, and I love Rhys who is a Dragon. I adore DRAGONs. =) Both of them are perfect for each other. They both play in a role to help keep the crosses hidden.
We don't read a lot about Merrick's enemies in this book, but we read about the other dangers that come about instead of the Cassus. It's a crazy, fast-paced short book of these two lovers that will keep you reading for more. The love scenes are a little better than the 2nd book's love scenes I have to admit.
Now that I've read this story…and I'm ready to move onto "Edge of Desire" and find out what happens next in this series.  I recommend anyone who wants to read the Primal Instinct Series; they should read this short Novella first.  You'll understand what's going on in the Series a little more.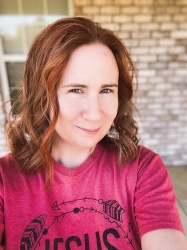 Latest posts by FranJessca
(see all)