Review: 'Everlasting' by Alyson Noel
July 22, 2011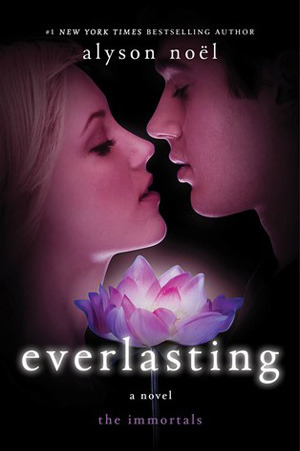 Everlasting
by
Alyson Noel
Series:
The Immortals #6
Published by
St. Martin's Griffin
on June 7th 2011
Genres:
Young Adult Paranormal
Format:
Hardcover
Source:
Purchased
Goodreads
Purchase at
Amazon
|
Apple

Their darkest enemies now defeated, Damen and Ever are free to embark upon their final quest—to free Damen from the poison lingering in his body. If they can just find the antidote, they'll finally be able to feel each other's touch—and experience the passionate night they've been longing for. But their fight to be together will lead them into the most formidable terrain yet…into the dark heart of Summerland.
Here in a land of scorched earth and endless rain, Ever and Damen will discover their relationship's hidden origins, expose a secret history they never imagined…and come face to face with the true reason fate keeps tearing them apart. Only then, when the final mystery is unraveled and the last secret revealed, Ever and Damen's future will hinge on one ultimate decision that will put everything at stake….even eternity.
My Review
(Originally Reviewed on Mrs. Papillion aka "The Book Worm")
Ever is on a journey to find out the solution to be with Damen…but she ends up finding out everything she knew isn't what she expected. She has to find out the truth, and she needs to go into the deepest part of Summerland to do it with or without Damen's help. I was drawn only to the story of Adeline and Arik in the book and finding out the truth of why Ever and Damen keep meeting each other and what the other characters in the books have a part in too. I'm mostly interested and finding out what Ever really wants, and physical immortality isn't it. I wasn't expecting that ending, but I guess that's how Alyson Noel wanted to finish up the series. I will always say the first book is the best book in the series and wish I could've learned more about the rogue immortals in the series. I'm glad I'm finished with the series though, and I can't wait to see what Alyson Noel writes next.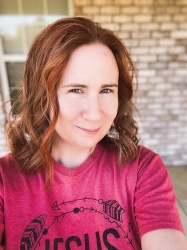 Latest posts by FranJessca
(see all)