Review: 'Heir of Fire' by Sarah J. Maas
May 12, 2021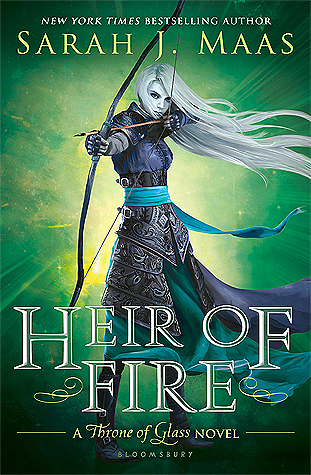 Heir of Fire
by
Sarah J. Maas
Series:
Throne of Glass #3
Published by
Bloomsbury USA Childrens
on September 1, 2015
Genres:
Young Adult Fantasy
Format:
AudioBook
,
Paperback
Source:
Purchased
Goodreads
Purchase at
Amazon
|
Barnes & Noble
|
Kobo

Celaena Sardothien has survived deadly contests and shattering heartbreak—but at an unspeakable cost. Now she must travel to a new land to confront her darkest truth... a truth about her heritage that could change her life—and her future—forever.
Meanwhile, brutal and monstrous forces are gathering on the horizon, intent on enslaving her world. To defeat them, Celaena must find the strength to not only fight her inner demons but to battle the evil that is about to be unleashed.
The king's assassin takes on an even greater destiny and burns brighter than ever before in this follow-up to the New York Times bestselling Crown of Midnight.
---
Heir of Fire is the third novel in the Throne of Glass series by Sarah J. Maas. This book picks up where Crown of Midnight left off at, so if you haven't read up to that book in the series, then I would recommend not reading this review. I try not to spoil, but I always warn just in case.
Storyline/My Thoughts: Celaena has survived a brutal contest that the King put on in the first book. She has survived a betrayal that broke her heart in the second book. She is now on a mission to Wendlyn to find out the truth about herself and find out more about the Wyrdkeys. In the meantime, though, the place she just left is having its own troubles. Chaol has found out the truth about Celaena and who she really is and will team up with some people he never thought he would help. Dorian has to find a way to hide his abilities and ends up getting help from one of the healers. There are a few new POVs also in this book that readers will find fascinating. There's a witch named Manon Blackbeak, who is not someone you want to mess with at all. She and her team of witches have a mission to tame flying beasts that the King has created for them. There's also a Fae Prince who has a blood oath to Celaena's Aunt Maeve, and his name is Rowan Whitethorn. Maeve has tasked him to train Celaena in her Fae powers before Maeve gives out any truths about Celaena and the Wyrdkeys. Another POV Aedion is a General to the King, but he's also Celaena's cousin. He is one character I was hesitant of liking at first because he's working for the King, but then things fall in place why he is where he is, and he finds out that his true Queen is alive and well.
This book will make Celaena realize that she can't hide from her past once and for all that she needs to embrace her future. She needs to win against the evil forces that are brewing that the King has on his side, and she also has to battle her Aunt Maeve. She first has to get through Rowan, who is not nice at all to Celaena. He's a complicated character to like at first. I know it took me a while to like his character. He was harsh, but the truth of what happened to him in his past came out, and now I knew why he acted the way he did, and it is heartbreaking. Celaena is starting to grow more in this book because she's finding out the truth about her past and what is happening. At the end of this book is what kept me on the edge of my seat. Sarah J. Maas will have everything crumble back in Rifthold with Chaol, Dorian, Aedion, etc. Celaena will not be happy, but she's ready for anything now that she knows the truth.
I love Celaena's character because she has grown so much since the novellas and the first book. She's been a fighter, and now she's becoming a Queen. She wants to fight for her people and her country.
This series from Sarah J. Maas is one I can't get enough of because of the world-building and the character development. Each character is growing, and some are realizing they are on the wrong side. I'm a little wary of Manon's character, but I know she will grow on me, too. I remember when I read this book the first time, I didn't like her at much.
Overall, this book receives 4.5 stars from me, and I can't wait to re-read the next book.
Standalone or Part of Series: It's part of the Throne of Glass series. I highly recommend reading this series in order.
Cliffhanger: Yes.
Would I recommend this book? Yes. If you are a fan of Young Adult Fantasy with the Chosen One trope, you may enjoy this book. There is no romance in this book, but a lot of action-packed scenes and truths being revealed.

This post contains affiliate links you can use to purchase the book. If you buy the book using that link, I will receive a small commission from the sale. It will help sponsor future giveaways but costs you nothing extra. You can read the full disclosure underneath the Privacy Policy.
---
---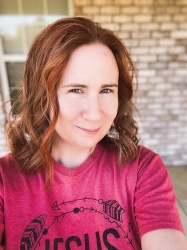 Latest posts by FranJessca
(see all)