Review: 'Hero of a Highland Wolf' by Terry Spear
August 30, 2017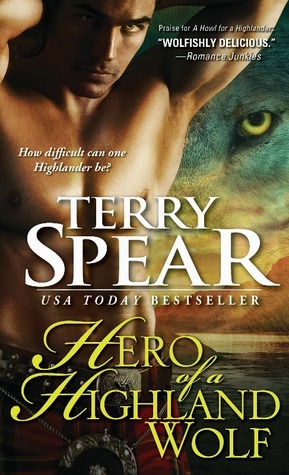 Hero of a Highland Wolf
by
Terry Spear
Series:
Heart of the Wolf #14
Published by
Sourcebooks Casablanca
on August 5th 2014
Genres:
Paranormal Romance
Format:
eBook
Goodreads
Purchase at
Amazon
|
Apple

She's ready for change...
Colleen Playfair has never been to Scotland, but when she discovers she must spend a year and a day overseas learning to manage her newly inherited estate, she's ready for the challenge. She even has some ideas for improvements-if she can get past the sexy werewolf who seems convinced he's the one in charge.
But he's digging in his claws...
Grant MacQuarrie and his clan have been managing Farraige Castle for three centuries. The last thing he wants is a meddling American heiress trying to change the way things have always been done. He's more than willing to fight the she-wolf every step of the way, using every tool at his disposal. And if that means taking the lass to bed, well...all the better.
Locked in a battle of wills, caught in an attraction they can't escape, Colleen and Grant must find a way to work together...or face losing it all.
My Review
Summertime is coming to an end, which means my reading schedule may be back on a check. I'm also catching up on books that I've haven't had a chance to read due to being overloaded with so many books to read.
I have some catching up to do on Terry Spear's books, and I regret putting this book off until now. I missed Terry's PNR books, especially her Heart of the Wolf series that involve Highland wolves.
Terry Spear started Hero of a Highland Wolf with a funny, dramatic storyline. The female lead Colleen Playfair is forced to live in her family's castle in Scotland for 366 days to ensure her inheritance. Unfortunately, the male lead Grant MacQuarrie is going to try to make her stay at the castle uncomfortable, where she'll want to leave immediately. In comes the funniness of the story because Colleen is not a wolf you mess with because she knows how to hold her own. She also is one very determined wolf to win over the occupants of the castle and prove she's nothing like her father. Grant though will try everything since he doesn't know her that well. He's only heard about her from her Grandmother. Grant and his clan have taken care of the castle for years now and feel threatened by Colleen. They will meet their match though.
Hero of a Highland Wolf has the drama as well because Colleen will find out why Grant and his clan are protective of the castle. Colleen has her drama in the story too, and she'll realize that everyone she can trust, not even family.
Overall, I enjoyed Hero of a Highland Wolf. I always enjoy a female lead that can take charge of the story. Sometimes I didn't like Grant too much because of the way he acted towards Colleen. He was a little overbearing, especially when she left the castle. I enjoyed catching up with Ian and his clan, and his wife, Julia. (That's always a plus in Terry's stories because she'll have previous characters show up in other books)
I liked the storyline too with the drama in it and how it even had a mysterious element to it since Colleen and Grant were trying to investigate past issues with their families.
I give Hero of a Highland Wolf 4 stars and recommend it to readers who enjoy shifter stories and also enjoy reading about Highland shifter men and Scotland. 🙂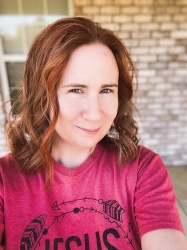 Latest posts by FranJessca
(see all)