Review: 'Keys & Kisses' by Heather Long
April 7, 2022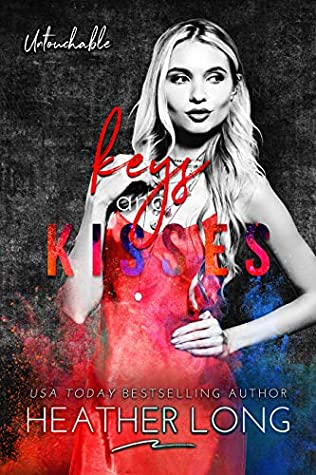 Keys & Kisses
by
Heather Long
Series:
Untouchable #3
Published by
Self-Published
on March 31, 2020
Genres:
Mature High School/Young Adult Romance
,
Reverse Harem
Format:
eBook
Source:
Kindle Unlimited
Goodreads
Purchase at
Amazon
|
Barnes & Noble

When the year started, I had one goal—make my AP classes count and keep my grades up. Both my focus and my grades started wobbling. Dating my best friends came with perks like hugs, kisses, and invitations to dances, but it also came with cons in the form of vindictive posts, hate mail, and vandalism of my car.
I asked if it could get any worse, and I guess I got my answer.
My college essays suck.
My mother and I are racing toward a collision.
My secret admirer might turn out to be a real friend.
My dance partner wants to walk away to preserve our friendship.
My best friend demanded I keep no more secrets.
My first offered to move in with me.
My second… he's got my back.
They all do.
But what brought us together seems to be tearing us apart and I can't jeopardize those friendships.
I won't.
I thought losing them was the worst thing, but losing even one… it might be the change we can't survive.
The real key here isn't what do I want… it's am I willing to fight for it?

P.S. I still need to get a damn dress.

*Please note this is a reverse harem and the author suggests you always read the forward in her books. This is the third in a series and the story will continue through future books.
---
Keys & Kisses is the third book in Heather Long's Untouchable series. This is a Mature YA/High School Romance series with Reverse Harem. I've become so invested in Frankie's story with her friends that I've been reading these books like crazy. I need to know what happens next with Frankie, Archie, Coop, Jake, and Ian. Each book ends with a cliffhanger, which doesn't help. I'm immediately picking up the next book from KU and starting it. (Right now, I'm taking a break to read other books, so I don't finish the series too fast since the next book isn't out yet.)
Storyline/My Thoughts: If you haven't read the previous books in the series, I recommend you do before reading any review of the third book in the Untouchable series. I can't promise there will not be spoilers.
The last book is left with a cliffhanger, so this book picks up from where the previous book left readers. Poor Frankie has to deal with the drama of her guy best friends' ex-girlfriends, which will only worsen in this book. I felt for Frankie because it wasn't her fault. The boys decided to break it off with the girls before school started (one did a little later). Then, there's the drama lingering on the point system the boys did with the girls over the summer and how some of Frankie's friends didn't want her to find out about it. She's bothered by it at first until they start talking to her and realize they messed up.
Unfortunately, Frankie breaks up with one of them since he is so bothered by her decisions, and she doesn't like the fact that he can't trust her to make up her mind. It's heartbreaking because, deep down, the guy loves her. I had a feeling that one of Frankie's guy friends was going to be bothered with what was going on and feel regret for what he did over the summer. He wants to treat Frankie respectfully and not move too fast with her. He has been in love with her since the moment he met her. All of them have been in love with her, but Frankie never knew it.
I can't decide who Frankie should be with right now, and I don't want her to pick. Each has good and bad qualities, but they are more for her than her mother. Even, her boss, is there for her more.
Don't even get me started about Frankie's mother and how much I despise her. She does the unthinkable in this book and puts Frankie in a tricky spot. Thank goodness her friends are there to help her, and also her friends' parents are there, too.
There are two particular scenes in this book that I'm going to warn could bother some readers. One is only mentioning it, and another is attempting at it. I had a feeling something was going to happen once it was mentioned in the book, and it was going to affect Frankie. It was a hard scene to read at the end, but the boys were there for her. One of them even stops it from going any further.
Overall, this book gets four stars from me because it didn't have all its repetitiveness and the constant descriptive school work and eating scenarios. It's picking up the pace a little more for each book, and I'm learning more about Frankie and her friends. There are also some more steamy scenes in this book from the first two. One scene, in particular, is with how Frankie spends time with Coop on his birthday after they spent time at the theme park together with the other guys. I can't wait to continue reading this series. Like, I stated before in my review. I'm invested. I want to follow Frankie and her guy friends together in their senior year. It's not easy, but they are getting through it together.
Standalone or Part of Series: It's part of the Untouchable series by Heather Long, and I would recommend reading in order.
Steaminess: ⭐️ ⭐️ 💫
Trope(s)/Element(s): Friends to Lovers; Reverse Harem
Would I recommend this book? Yes. If you enjoy Mature Young Adult/High School Romance books. This book is also a Reverse Harem where the female MC has several love interests.
Trigger(s)/Content Warning(s): Mention of SA and an attempted SA in this book; Underage drinking, Parental Abuse, Cyberbullying/Bullying

This post contains affiliate links you can use to purchase the book. If you buy the book using that link, I will receive a small commission from the sale. It will help sponsor future giveaways but costs you nothing extra. You can read the full disclosure underneath the Privacy Policy.
---
---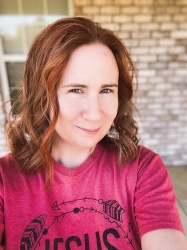 Latest posts by FranJessca
(see all)