Review: 'Whispers & Wishes' by Heather Long
April 8, 2022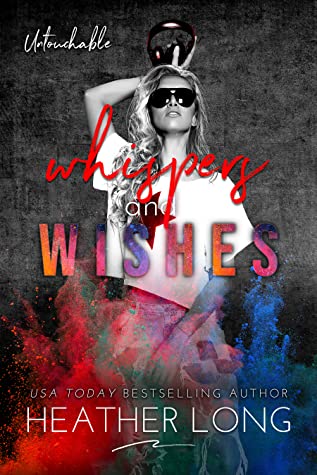 Whispers and Wishes
by
Heather Long
Series:
Untouchable #4
Published by
Self-Published
on October 26, 2021
Genres:
Mature High School/Young Adult Romance
,
Reverse Harem
Format:
eBook
Source:
Kindle Unlimited
Goodreads
Purchase at
Amazon
|
Barnes & Noble

Everything changes. Even the things we didn't ask for. Jake, Archie, Coop, and Ian were my best friends and three of them still are and they're also now my lovers, my boyfriends, and pretty much the anchors keeping me from getting washed away.
I've had great moments and I've had horrible ones. One thing is for sure, I'll never forget my senior year.
It's the year everything changed.
*Please note this is a reverse harem and the author suggests you always read the forward in her books. This is the fourth in a series and the story will continue through future books.
---
The Untouchable series is a Mature YA Contemporary genre with Reverse Harem. If you are bothered by 17/18 teenagers having intercourse, drinking underage, bullying/cyberbullying (mean girls), etc., you may not enjoy this series. (Sorry if you've read previous reviews of this series that have this warning, but I want to tell readers what to expect when reading this series. I have CW/Triggers below my review, too.)
Storyline/My Thoughts: Whispers & Wishes is the fourth book in Heather Long's Untouchable series, and I find myself breezing through these books like a madwoman. The last book left me angry with what happened to Frankie, and I needed to know what happened next, so I immediately started reading Whispers & Wishes. It also helps when Frankie has such sweet best friends who are very protective and loving to her.
If you read the previous book in the series, you would know that Frankie is recovering at home from what happened to her. Her boyfriends/friends take care of her, making sure she's healing from what happened to her, sometimes even smothering her. Poor girl has gone through a lot, and I felt for her in this book. She's having nightmares and can't remember what entirely happened. I wanted to go through the book and take on the person that hurt her. I also wanted to take on another person that helped the person that hurt Frankie. I'm so mad about what happened, but I'm happy she has Archie, Coop, Jake, and Ian staying with her. All of them are sweethearts, and they prove how much they love her in this book, even Ian. Gosh, darn it! It's about time that Ian comes forward and tells her how he really feels for her and is willing to fight for her. Frankie didn't make it easy for her, and I'm so proud of her. She's become such a strong character since the first book and continues to grow.
Her mother and her mother's boyfriend (Archie's dad) are complete a-holes! Her mother waits a week after what happened to Frankie to visit. She was off on vacation with her boyfriend. I swear that woman!! Archie will help her in this book and hire a lawyer to assist with her future without her mother.
This book is a YA/High School romance with a reverse harem, but this book has an M-F-M scene. I'm not going to say who was involved, but it was steamy. It was something that Frankie was okay with, and the guys did pressure her. I had a feeling this was going to happen because one of the guys hinted at it. I hope more of these scenes occur in the following books.
I loved how Heather Long had Frankie's pov and more of the guy's POVs in this book. She started doing it last book, too, but there's more in this book.
I give this book four stars and can't wait to dive into the next book, especially after the dang cliffhanger of this book. Seriously, Heather Long, why did you do that to our Frankie? This series is bringing the steam more in each book, and I can't decide who Frankie should end up with at the end. Can't she keep all of them?
Standalone or Part of Series: It's part of the Untouchable series by Heather Long, and I would recommend reading in order.
Steaminess: ⭐️ ⭐️ ⭐️
Trope(s)/Element(s): Reverse Harem; Friends-to-Lovers, M/F/M
Cliffhanger: Yes
Would I recommend this book? Yes. If you enjoy Mature YA/High School Contemporary with Reverse Harem, this book/series is for you.
Trigger(s)/Content Warning(s): Abandonment of parent(s); Parental Emotional/Physical Abuse; Underage drinking; Harassment; Cyberbullying/Bullying (Mean Girls) – (There may be more, but these are the ones I can remember on the top of my head.)

This post contains affiliate links you can use to purchase the book. If you buy the book using that link, I will receive a small commission from the sale. It will help sponsor future giveaways but costs you nothing extra. You can read the full disclosure underneath the Privacy Policy.
---
---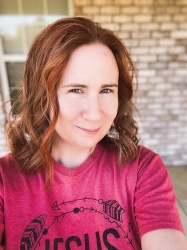 Latest posts by FranJessca
(see all)