Review: 'Miss Behaved' by Eva Simmons
August 11, 2023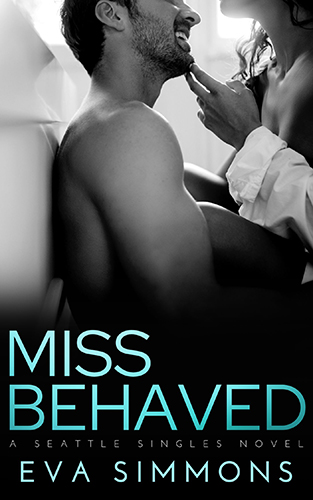 Miss Behaved
by
Eva Simmons
Series:
Seattle Singles #2
Published by
Self-Published
on September 13, 2022
Genres:
Contemporary Romance
Format:
Paperback
Source:
Purchased
Goodreads
Purchase at
Amazon

"Nothing draws a good girl like a bad boy, and I like the worst of them."
My life is perfect. At least, in my books and in my head it is. Reality, not so much.
As a best-selling romance author, I expected more bulging biceps, hot dates, and happily ever afters. Instead, I'm faced with a revolving door of deadbeat boyfriends, swiping misfortunes, and failed relationships.
So, of course the universe would send me pain-in-the-ass Carson Calloway in a moment like this—Mr. Sexy, Scandalous Crime Writer—not to mention, my childhood best friend who stomped all over my teenage heart and left it for dead ten years ago.
What was supposed to be a week-long writing retreat to reignite my passion on the pages, is starting to feel like a massive game of chicken.
I know better than to trust Carson's wicked smiles.I know better than to give second chances.I know better than to fall for the bad boy…. again.
But no one loves fixing a broken man like I do. And Carson knows all the secrets to drawing out this good girl's bad behavior.
(18+ due to mature content)
---
I'm in my Eva Simmons Era, don't mind me. Since being introduced to her Enemy Muse series, I have made it a mission to read the backlist titles she released last year, which means reading her Seattle Singles Trilogy. Each book follows a new couple, and the FMCs in the books are friends. Technically, you can read the books as standalone and out of order, but I prefer to read in order.
I don't think I've found a book from Eva that I haven't enjoyed yet. Her books are a mixture of sweet, steamy, funny, and addicting. What I mean by addicting is I can't get enough of them and have difficulty putting down her books. This goes for the latest book I've read, the second book in her Seattle Singles Trilogy, Miss Behaved, which features a dirty-talking crime writer and a sweet romance writer who end up together on a writing retreat. 
I remember being introduced to Monica in Miss Matched, and I already knew I would like her character. She's a romance writer who writes about fictional characters getting their HEA, but she's having a hard time finding her HEA. She ends up with the guys who are duds and the ones that cheat on her. I felt for her character because she is trying to find love, and the only love that she ever felt was with her childhood crush years ago. When she goes on a retreat, she ends up with the one person she never thought she would see again, especially since he's not a romance writer.
What can I say about Carson Calloway, the sexy crime writer? I loved his character. This man may have come across as a pain in the butt to the FMC in the story, but he had his reasons for constantly showing up during opportune moments during the retreat because he's drawn to the best-selling romance author, Monica. He has known her for years but felt he was never good enough for her. You'll understand this man so much better when you learn what happened to him and what he had to go through. I felt for his character and understood why he decided to leave Seattle, which meant leaving behind Monica, who was one of his good friends. He broke her heart, but I believe he made up for what he did when everything came to light.
Forewarning, there is tension between the characters before anything happens because they need to work out some issues, so it is a slow-burn romance. Still, when they get together, Eva brings the spice level up between the two second-chance lovers.
I've always been a fan of second-chance romances and childhood crushes to lovers, and Eva Simmons did a fantastic job with Carson and Monica's story. They both deserved a HEA, and it took some growing up and having time apart for them to realize it.
Now onto Luce's story, which I know will be another good one. She's the group friend who speaks her mind, such as encouraging the others to go for what they want (even though she doesn't want the love part, but the steam part for her friends.), and I can't wait to read her HEA, even if she's not looking for HEA.
---
Story Rating: ⭐️ ⭐️ ⭐️ ⭐️ ⭐️
Steam/Spice: 🌶🌶🌶
Would I recommend this book? Yes. I recommend this to Romance Readers who love a good Slow Burn Romance with childhood crushes who get a second chance at love when they are older.
Genre/SubGenre: Romance | Contemporary Romance
Trope(s)/Element(s): Friends to Lovers | Childhood Crush | Second Chances | Slow Burn | Dirty Talking MMC | Both Characters are Authors that write different genres.
Trigger(s)/Content Warning(s): I recommend checking out Eva's website for CWs. (Potential spoilers if you do)

This post contains affiliate links you can use to purchase the book. If you buy the book using that link, I will receive a small commission from the sale. It will help sponsor future giveaways but costs you nothing extra. You can read the full disclosure underneath the Privacy Policy.
---
---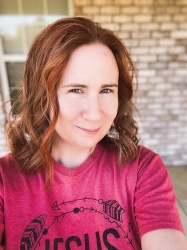 Latest posts by FranJessca
(see all)