Review: 'Miss Matched' by Eva Simmons
August 2, 2023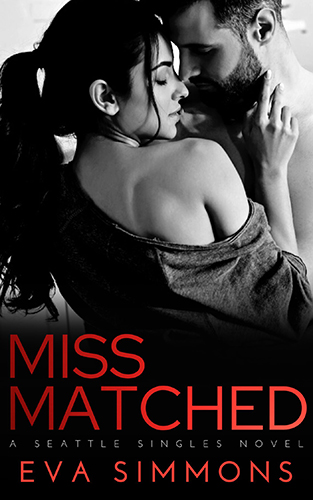 Miss Matched
by
Eva Simmons
Series:
Seattle Singles #1
Published by
Self-Published
on July 12, 2022
Genres:
Contemporary Romance
Format:
Paperback
Source:
Purchased
Goodreads
Purchase at
Amazon

"They say you always want what you can't have. He has it all. Except her."
If anyone can pair a player with his soulmate, it's me.Kennedy James, matchmaker elite.Turning pumpkins into six carat diamond rings and rich jerks into prince charming.Love is my business, and I'm damn good at selling it.
Until I meet him.
His expensive suit should have been my first warning.His wicked green eyes and panty dropping smile, my second.A good cupid knows when to trust her gut.And he had me feeling very, very bad.
---
I loved Eva Simmons's rockstar romance series Enemy Muse from this year and decided I'm going to read her Seattle Singles Trilogy she wrote last year. I'm already hooked on this trilogy after finishing the first book, Miss Matched.
Kennedy James owns and runs a matchmaking business. She successfully finds people their matches and takes her job seriously, even if her clients can be handfuls at times. She never thought she would be working with Seattle's most eligible bachelor to find his soulmate, but Zac Vincent finds himself in the hot seat with his board at his company, and he needs Kennedy's assistance. He has been known to be a bad boy for years, and he knows he finally needs to fix his image, especially after someone snaps a photo of him and his ex-girlfriend outside at a sex club or risks losing his position at his own company. The issue is he's not supposed to fall for the matchmaker who is supposed to find him his match, but it's hard not to fall for her when he finds her irresistible and every way possible. The same goes for the matchmaker who knows the billionaire is off-limits, but she can't stop thinking about him after she gets to know the real him.
I loved Kennedy and Zac's romance story form, even if it was technically forbidden since Zac is supposed to be her client. Both characters tried to play it as if they were not into each other. Zac went on the dates that Kennedy planned for him, and Kennedy tried to deny she was falling for the bad-boy billionaire once she got to know the real him. I love these love stories where they try not to give in to those feelings, but eventually, it's inevitable, and they finally give in to it. It makes it even better when the family and friends call the characters out on the obvious connections between the two. Now, there is drama in the story, where a break-up scene happens, but don't worry because there is a grovel scene that makes up for that break-up.
I felt for both characters and found out more about them, especially regarding Kennedy and what she was dealing with at her job and Zac dealing with his own drama with his company. After reading their story, these two will forever hold a special place in my heart.
Eva Simmons is one author who breaks your heart with what the characters endure, but she mends it with the sweetest, heart-wrenching happily ever afters. I love every book Eva Simmons has written that I've read so far, and I can't help but fall for the characters she writes and their HEAs. I can't wait to read Kennedy's friends Monica and Luce's stories next since they were introduced in this book. They played a significant role in Kennedy and Zac's happiness, and I loved what they did for Kennedy. =)
---
Story Rating: ⭐️ ⭐️ ⭐️ ⭐️ ⭐️
Steam/Spice: 🌶 🌶 🌶
Single/Dual POV: Dual POV
Would I recommend this book? Yes. You are missing out if you haven't read any of Eva Simmons's books.
Genre/SubGenre(s): Romance | Contemporary Romance
Trope(s)/Element(s): Billionaire Romance | Bad Boy Romance | Matchmaker + Client = Forbidden Romance | Business Owner FMC | Business Owner MMC

This post contains affiliate links you can use to purchase the book. If you buy the book using that link, I will receive a small commission from the sale. It will help sponsor future giveaways but costs you nothing extra. You can read the full disclosure underneath the Privacy Policy.
---
---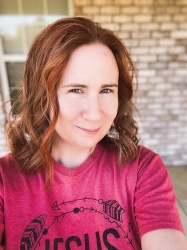 Latest posts by FranJessca
(see all)