Review: 'Being Me' by Lisa Renee Jones
September 8, 2013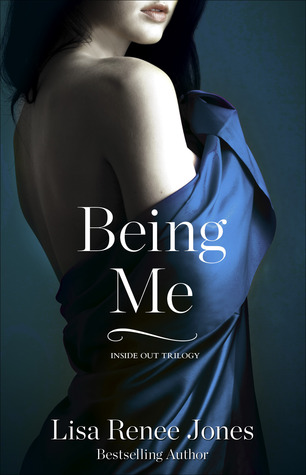 Being Me
by
Lisa Renee Jones
Published by
Gallery Books
on June 11, 2013
Genres:
Contemporary Romance
,
Erotic Romance
Format:
Paperback
Source:
Purchased
Goodreads
Purchase at
Amazon
|
Apple

The sexy second installment in the Inside Out erotic romance trilogy, following If I Were You—in the seductive tradition of Fifty Shades of Grey.
Fascinated by the dark fantasies in the journals she's discovered, and the two men who have now found a place in her life, Sara McMillan finds herself torn between her new life and her past. Now, more than ever, Sara identifies with the lost journal writer, Rebecca, and is certain that something sinister has happened.
In the arms of the sexy, tormented artist Chris Merit, Sara seeks answers about Rebecca and ends up discovering things about herself she never knew existed. Chris forces Sara to reconsider who she is and what she truly wants from life, but not before his dark desires threaten to tear them apart. Her boss, Mark Compton, offers her the shelter to understand just what those needs mean to her, and what they might have meant to Rebecca, but can she trust him to lead her to a final conclusion to Rebecca's story?
My Review
Oh my! I have no idea how to start this review because this book made me go through so much that I'm having a hard time putting down in words…what I loved most about this book. Lisa Renee Jones stepped up even further in Being Me with the emotions, romance, and suspense. HOLY MOLY!!! This book put me through hell several times. I think I got run over by a truck and trampled over by elephants or something after reading this book. It's not a bad thing either.
– Warning though…this is a long review…but it will not contain Spoilers –
I never knew an Author, who could leave me in such shock over just a fantastic ending and even throughout the whole damn story. Lisa Renee Jones, I bow to your writing style because now I'm having a hard time doing anything else. She gripped me into the story and made me feel everything that Sara was feeling. I felt like I was along the ride with Sara on finding out where the heck is Rebecca at in the book? Why has she not come back from her trip with her mysterious lover?
Why is Sara now in danger? And what the hell is wrong with Chris in this story? He made me step back several times and hate him. He put Sara through so much and did not explain why. Grrr!!! I also was worried that Sara was living Rebecca's life because, at the end of If I Were You, we found out a deep secret about Chris and what he does to punish himself. In Being Me, Sara is trying to keep herself from following the same path as Rebecca. She does not want to be controlled like she was with her father and the man her father wanted her within the story. Her past creeps up in Being Me, but that life is crushed with the help of Chris.
Chris is always there for her, but in the ending when something crushes him, he ends up going back down the road, he has tried to keep Sara from the beginning. Sara did the wrong thing and ended up several times trying to get some answers from the people that Chris despises and wants Sara to stay away from the story.
Being Me is all about Sara continuing her search for Rebecca, trying to find out what happened to her friend Ella, and find out more about the man she is falling for in the story. She begins to question and doubt everyone in Being Me, and Lisa Renee Jones makes you question everyone's motives and if, who you think she is a good guy, maybe behind everything is happening.
I was not expecting that ending that Lisa did…and there are so many more questions I still need to be answered about Chris. More questions opened up in this story even when something came to a close.
I wish I could give this book 10 full moons because this book deserves it. I am still in shock after typing up this review. I must read the next book in the series right away, so I can finally learn about the mysterious, sexy Chris.
My last bit on my review that I left for last that I loved most about this story was the steamy, hot scenes between Sara and Chris. There is so much more with these two that makes you love them together, but fear for them both as well. The tension and the love between those two are there in the open. They both have a hard time expressing it due to what they have been through in the story. They have to figure out what they want with each other, and I hope Revealing Us has a fantastic ending for both Sara and Chris. I'm already prepared for another whirlwind of emotions. I need to have the tissues on hand and ice water for the scenes that get steamy in the next book. I have learned my lesson with Lisa Renee Jones…at least I hope so. She is an auto-buy Author for me, and I recommend the Inside Out books to anyone, who loves an author, who can make you leave reality for a while. (I'm having a hard time going back to reality now after Being Me)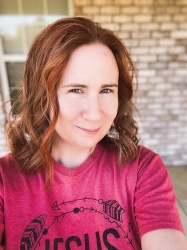 Latest posts by FranJessca
(see all)