ARC Review: 'Revealing Us' by Lisa Renee Jones
September 10, 2013
I received a complimentary copy of the book from the author in exchange for an honest review. This does not affect my opinion of the book or the content of my review.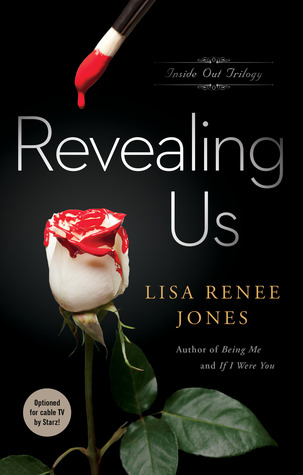 Revealing Us
by
Lisa Renee Jones
Series:
Inside Out #3
Published by
Gallery Books
on September 10, 2013
Genres:
Contemporary Romance
,
Erotic Romance
Format:
eArc
Source:
the author
Goodreads
Purchase at
Amazon
|
Apple

The third installment in the sexy Inside Out erotic romance series—in the seductive tradition of Fifty Shades of Grey.
You've discovered Rebecca's secrets. You've discovered Sara's secrets. Now Sara will discover "his" deepest, darkest secrets...but will those secrets bind them together--or tear them apart?
My Review
I am bowing down again to Lisa Renee Jones and her amazing, gut-wrenching writing style. I read Revealing Us within one day, and whenever I had to stop reading it due to other obligations, I would always think about this book wondering what Lisa was going to put the characters through next. I am going to miss Sara and Chris, but I am so happy about how the book finally ended. Revealing Us is all about the deep, dark secrets of Chris that we have been dying to find out since If I Were You. It is also about Sara excepting ALL of Chris and his past, present, and even his future. He is broken, and he needs her to fix him. She already started changing him since Book One, but in this book, the proof shows even more, how much Chris loves her and would do anything to protect her.
Revealing Us picks up where Being Me left us off at the end. Sara has a decision to make to either leave for Paris with Chris and make a life with him, or stay in the states. The truth of Rebecca has come out, and now Sara has to figure out if she truly wants to be with Chris. She still is searching for her friend, Ella and in Revealing Us, we only get more questions when it comes to what Ella has gotten into since starting her search. Of course, Sara is dealing with what happened in Being Me still, and now she's being accused of something she did not do. Chris will do anything to protect her.
Sara is going to clash though with Chris's past and find out even more deep dark secrets that may scare her away or make her stronger as a character and be there for Chris no matter what.
Lisa Renee Jones did a fantastic job tying everything together for Sara and Chris and finally opening up the ever-so-sexy Chris, who stole all our hearts from If I Were You. (At least he did mine…even when he was acting like a jerk and being way too mysterious)
I did not think my emotions would go haywire as they did in Being Me, but Lisa Renee Jones made the waterworks happen. The hardest parts were when Lisa put more journal entries of Rebecca into Revealing Us. It became a significant closure for all the characters, even though Ella, Sara's friend is still missing in action. Sara finds out her friend though may have gotten herself in some dilemma and I'm so happy to hear that Lisa will tell Ella's story next.
Chris stole my heart even further in Revealing Us, and he's up there with Gideon Cross now when it comes, who is my favorite dominant male character. Even though, Chris tended to be more gentle with Sara…he still had the alpha qualities, and Sara knew how to handle him. I loved how she handled Chris.
I did not like Amber though in Revealing Us, and I genuinely hope that girl learned her lesson after what she did to Sara in the book. ( You will have to read the book to find out what part she played)
After reading all 3 novels and even the novellas of the Inside Out books I am now trying to go back to reality gradually. I give this book 5 +++++ full moons and recommend these books to contemporary romance readers out there, and readers, who enjoy some light BDSM into their story too.
*Sigh* Here's hoping I can cope without Sara and Chris…I spent all weekend with them for my birthday. These books are going on my FAVE bookshelf in my bookcase at home, so I can re-read them whenever I want. =) I LOVED the Inside Out Trilogy!!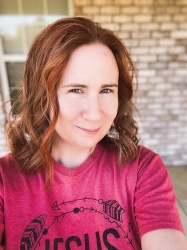 Latest posts by FranJessca
(see all)