Review: 'Paranormalcy' by Kiersten White
September 27, 2010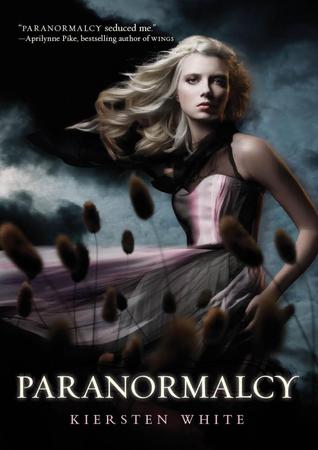 Paranormalcy
by
Kiersten White
Series:
Paranormalcy #1
Published by
HarperTeen
on August 31st 2010
Genres:
Young Adult Paranormal
Format:
Hardcover
Source:
Library
Goodreads
Purchase at
Amazon
|
Apple

Evie's always thought of herself as a normal teenager, even though she works for the International Paranormal Containment Agency, her ex-boyfriend is a faerie, she's falling for a shape-shifter, and she's the only person who can see through paranormals' glamours.
But Evie's about to realize that she may very well be at the center of a dark faerie prophecy promising destruction to all paranormal creatures.
So much for normal.
My Review
(Originally Reviewed on Mrs. Papillion aka "The Book Worm")
I enjoyed this book and looked forward to reading more of Kiersten White's books. This was a different book from all the other books I've read. This book involved all the different mystical creatures that we believe are fiction. Evie is the main character, and I adore her already. She works for the International Paranormal Containment Agency, and well she is confined to just her work. She doesn't get to enjoy being a teenager. She doesn't go to school, and she would rather go to school. She has an ex-boyfriend who is a faerie, and he's a stalker. Evie is forced to do things for the agency that she finds weird. She helps capture a Shape Shifter that happens to get himself in the Agency's building. She is fascinated with him and maybe even likes him. She has a gift as per the description you already read above. She can look through paranormals glamours and see their real self. In this book, Evie finds out the Agency has been keeping a secret from her. A secret in which she finds out why the Agency won't let her roam free and also let her be a real teenager. She feels betrayed by the Agency. I won't go into any more details of the book because I'll give away it. All I can say is I'm absolutely in AWE in this book, and I can't wait to see what happens next. Kiersten White, you have become another author I'll be making sure to keep up with from now on. I love your book "Paranormalcy," and I can't wait until you bring out another book. Although this book was mainly for teens I have to say, this book captured a Workaholic Mom's eye. =)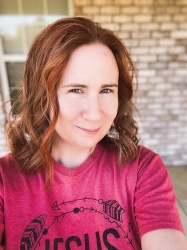 Latest posts by FranJessca
(see all)