Review: 'Romantic Tales: Bedtime Stories, Episode 1' by Tigris Eden, Ty Langston, & Riley Ross
January 8, 2013
I received a complimentary copy of the book from the author's assistant in exchange for an honest review. This does not affect my opinion of the book or the content of my review.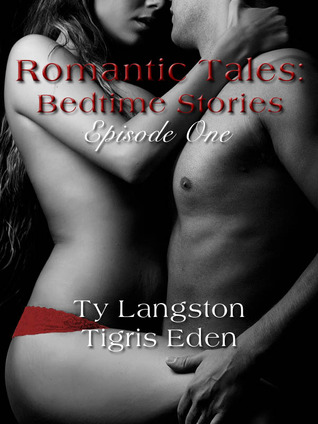 Romantic Tales: Bedtime Stories Episode 1
by
Tigris Eden
,
Ty Langston
on September 1st 2012
Genres:
Contemporary Romance
,
Erotic Romance
Format:
eArc
Source:
the author's assistant
Goodreads
Purchase at
Amazon


I love reading short stories, and this caught my interest because all the stories are short and of course romantic.
Short reviews for all three.
Crave by Ty Langston
My first book from Ty Langston and it makes me realize I need to read more books from her.  This short story had a very, very interesting cliffhanger to it and it had my interest the minute I read the first page.  A Sexy rock band that turns werewolves….sign me up.  =)
I loved this short story that I cannot wait to find out what happens next in Episode Two.  Ty Langston worked it out perfectly for this short story because you are introduced to the characters and you find out what the main problem is for the characters.  And the ending left me in shock, and my initial reaction was that's IT….oh heck no!
The Genesis Project by Tigris Eden
This was a very different story that I am used to, but it was delightful.  It, of course, had another cliffhanger, but Tigris did a fantastic job explaining everything.  She made sure to talk about what happened to the main character, Genesis, and how she came to be and she introduced other characters as well.  I'm intrigued to find out more about Xander and Adam and how Genesis may have feelings for real.
I also loved the concept of the story and what happened to the humans. I usually do not like Sci-Fi books, but Tigris made a bang up job on it.
It didn't get my attention until Genesis finally left her father though and when she finally went to the real world.
I look forward to the 2nd episode more to this story because I need more of Adam and Xander.
The Getaway by Riley Ross
This story was not my favorite, but I do want to see what Riley does in the second episode.
It mostly was about Juliet and her boyfriend and how they are spending time together on a getaway, but here is the kicker his family is coming and of course something unexpected happens that makes Juliet very uncomfortable as well as her boyfriend.
Can I say, boyfriend's mother already gets on my nerves…GRRR!!
I can now understand why Juliet wants to whoop some butt…not only because of her boyfriend's Mom and what she did…but of course, her boyfriend is awkward as well.
I'm hoping I like the second episode better for this story.
I did like the fact how Juliet was very aggressive and stood up to the trouble that was brewing.
I recommend Romantic Tales: Bedtime Stories Episode One to readers who want a perfect book to read right before bedtime….but be warned, you may want to read the next episode as well because of the cliffhangers in all three.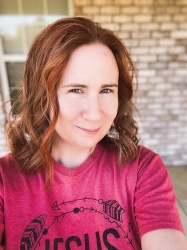 Latest posts by FranJessca
(see all)