Review: 'Raphael/Parish' by Alexandra Ivy & Laura Wright
January 8, 2013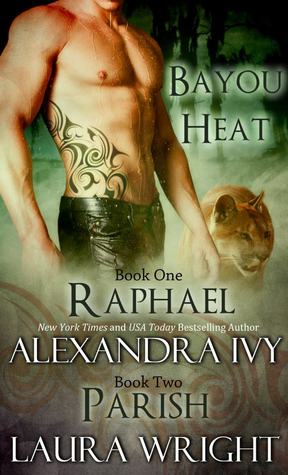 Raphael/Parish
by
Alexandra Ivy
,
Laura Wright
Published by
Self-Published
on January 7th 2013
Genres:
Paranormal Romance
Format:
eBook
Source:
Purchased
Goodreads
Purchase at
Amazon
|
Apple

RAPHAEL
The brilliant and dangerous diplomat of the Pantera shapeshifters, Raphael has devoted his life to discovering the key to the infertility that is threatening the extinction of his puma race. Creating a vast network of spies worldwide, he never expected to discover that the answer might be beneath his very nose. But when Ashe, a beautiful human female, crosses his path, his most primitive instincts are stirred. Unable to resist, he takes her to his bed, and is shocked when she becomes pregnant with his child. It's a miracle that might prove to be the salvation of his people, but only if he can keep her safe from the mercenaries determined to kill her.
PARISH
Untamed and undeniably sexy, Parish, leader of the Pantera hunters, rarely leaves the magic of the Wildlands to deal with the humans he despises. But with the prized and risky Pantera birth on the way, puma shifter, Parish must travel to New Orleans to find and bring back a human doctor. The moment he sees the lovely, talented and all too human Dr. Julia Cabot he cannot resist the wild, potent drive to make her his. Betrayed and destroyed by love, Julia will not let her heart choose her path again. But as she and Parish fight to save the life of an unborn child, a fierce and overwhelming bond develops between them, threatening her frozen heart with the secret hope and ultimate temptation of love and family.
My Review
I LOVED this!  I finished it in less than 2 hours or maybe less as soon as my youngest went to bed.  I loved this world that both Alexandra Ivy and Laura Wright created.
Hello…it's based in Louisiana (in the bayou), which has Sexy Men that turn into Pumas, and of course those puma men who have magic to them as well….why would you not want to read this.
Plus…you have two amazing authors who come together to create it and there is more e-novella's to be told after this one.  Oh YES…as soon as I saw it was on Amazon, I bought it and drained my Kindle Fire battery dry.
– I'm typing up this review kind of different from my others because I do not want to give away anything since both stories are short. (so not much explaining the storyline) –
The first part, "Raphael" is from the fabulous author, Alexandra Ivy, where she opens it up with the mystery of the half human, half feline creatures that live in the Bayou and how people avoided the areas due to the fact how enticing creatures were.  Unfortunately, they are believed to be a myth because it seems the race is unable to birth any children.  The shape shifters reverted to sending out their own kind pass the bayou to find out what could be the cause.
Alexandra Ivy definitely had me from the first page when I was reading her half of the book.  I also happened to need a very cold shower after her half as well.  Wow!  She put some really steamy, sexy scenes in that novella.  She definitely introduced the puma race very well and their dilemma and she definitely wrote two characters who had the hots for each other and needed each other.  Raphael was very protective of Ashe even when he hardly knew her.
I look forward to Alexandra Ivy's next part in the next book.  =)  The woman can definitely make a reader imagine she's in the story with the characters.
The second part, "Parish" is by another fabulous author, Laura Wright and she definitely did not disappoint either.  She picked it up from the ending of "Raphael", but of course with the leader of the Hunters, Parish, sent on a mission to retrieve someone they needed for Ashe and Raphael.  The moment Parish finds her, he knows he must have her.
Laura Wright did an amazing job transitioning from picking up from Raphael and putting the previous characters in her story, as well giving Parish and Julia their story.  I LOVED it!
Of course, Laura put together two characters that were stubborn at first, they had their reasons though, but they were meant to be with each other and help each other out.
She definitely left a cliffhanger at the end as well that made me want more.  I need the next book now after reading this book because both authors definitely created a fave series for this year for me.
I recommend this book to paranormal romance and shapeshifter readers out there.  If you are a feline shapeshifter addicted like I am, you definitely will enjoy this world that Alexandra Ivy and Laura Wright have created.  Just be prepared to want more though.
I know I need some more SEXY Pumas!!!  =)
If you have not added this book to your to be read list yet (SHAME on you) … you are missing out from two amazing Authors.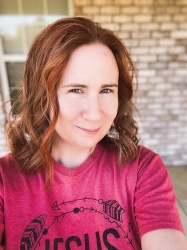 Latest posts by FranJessca
(see all)