Review: 'Romantic Tales: Bedtime Stories, Episode 3' by Ty Langston, Tigris Eden, & Riley Ross
January 11, 2013
I received a complimentary copy of the book from the author's assistant in exchange for an honest review. This does not affect my opinion of the book or the content of my review.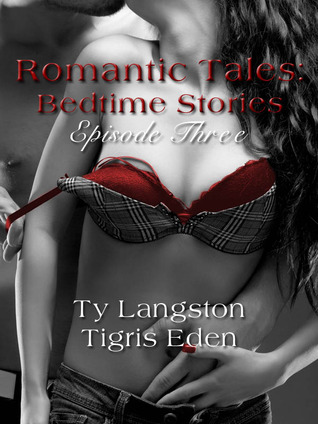 Romantic Tales: Bedtime Stories, Episode 3
by
Ty Langston
,
Tigris Eden
Published by
MTR Publishing
on December 8th 2012
Genres:
Contemporary Romance
,
Erotic Romance
Format:
eArc
Source:
the author's assistant

My Review
Ahhh…I have to wait until I have no idea when for the next Season of these three books because of course their were cliffhangers to each one.
The Getaway
It definitely has picked up from the last two episodes and this one was all about Juliet and Mike making their dream come true and finally having Mike's Mom come around.  It took Juliet standing up to Elaine and even Juliet's Mom putting Elaine in her place to finally have Elaine shut the heck up.  The only thing that was unbelievable to me was having a Wedding come around in less than 7 days.
In my opinion there was not much of a cliffhanger at the ending, but I found it unbelievable for Elaine to accept Mike and Juliet's marriage just right away.  I have a feeling she is up to no good.
Riley's book is more of a contemporary romance that has a lot of family issues and some really steamy scenes.  I definitely want to find out what she does next with the characters.  Juliet is one kick-butt female and it seems she gets her feistiness from her mother.  =)
Crave
Ty Langston, you left me hanging at the end.  I think I actually was in shock after I read the last page because I needed more.  It was about time that Cass finally admitted to himself that Harper was different and he wanted to pursue her.  I did get annoyed with Julienne though.  GRRR!!  Get a clue, you evil woman…he has moved on. So much happened in this episode with Crave and I know even more needs to happen.  I was not prepared for that ending though.  Ty definitely threw me off.
And can I just say…Cass…you can come into my dreams any night.  *sigh*
The Genesis Project
This was the biggest shock of a episode for "The Genesis Project".  I definitely was upset after I read the last page on this book.  Grrr!!!
It was just getting great and interesting and I even got more Xander and this time Xander showed another side of him that I adored…and here's the biggest shocker, which was at the end with Adam.  Really?  Now I can't choose between Xander or Adam.  Is Xander up to no good and how can Adam just sit there and realize the truth and let it all happen?  Tigris, you definitely had me on the edge of my seat with "The Genesis Project" and I will patiently wait to see what you do next.  Note…the word patiently.
If you enjoy short contemporary romantic stories, you definitely need to read Romantic Tales: Bedtime Stories.  You'll get a taste of different writing styles from each authors and also become obsessed with wanting to find out what happens next in each book.  I know I am glad I was able to read these back to back…otherwise I would've gone insane.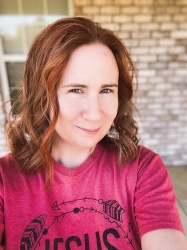 Latest posts by FranJessca
(see all)