Review: 'Rules & Roses' by Heather Long
April 4, 2022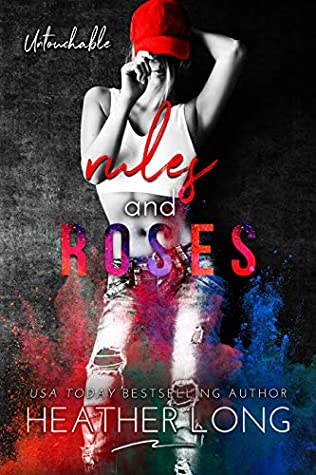 Rules and Roses
by
Heather Long
Series:
Untouchable #1
Published by
Self-Published
on November 4, 2019
Genres:
Mature High School/Young Adult Romance
,
Reverse Harem
Format:
eBook
Source:
Kindle Unlimited
Goodreads
Purchase at
Amazon

When it comes down to acclaim in the yearbook, my class rank would probably earn me my only entry, but very little else. I don't wear cosmetics, do my hair or really give a damn about my appearance in general. I don't need to be cool, and I've managed my high school career navigating all the different groups from the nerds to the jocks to the theatre kids and the band geeks.
Kicking off senior year, my only focus is to make every AP class count and keep my grades up. Shouldn't be hard, particularly with my so-called untouchable status. Oh yeah, imagine that—I had a reputation. Hadn't been a blip on my radar until the end of junior year when one of the girls' dropped that little nugget on me. Apparently, the guys at school considered me the best girl to hang out with for fun or homework, but nothing else.
While I'm not looking for a date, it's a little hard to swallow that I ranked as the best bud and tutor, but would definitely never fall into the Girl Most Likely To Get Asked Out.
Pfft. What did I care? One more year and I was off to college, so what if the numbers of female friends I used to have drifted off and I'd scored a permanent seat in the friend zone. I had subjects to study, grades to maintain, and colleges to get into. Fine, I didn't care about the rules or status before, and I wouldn't now.
181 class days to go, and I'll graduate. No problem, right?
*Please note this is a reverse harem and the author suggests you always read the forward in her books. This is the first in a series and the story will continue through future books.
---
I haven't read many Contemporary Young Adult (Mature in this case) books in a while, especially ones with Reverse Harem. I came upon the Untouchable series via TikTok (BookTok). I usually don't read books that have been recommended there, but I took a chance with Heather Long's first book in the Untouchable series. The synopsis of the first book, Rules & Roses, caught my eye, and I immediately dived into not second-guessing myself. It had what I was looking for when I looked for different recommendations for Reverse Harem. I'm not new to Reverse Harem. I've read the Anita Blake Vampire Hunter series by LKH. (Heather Long's Untouchable series is much tamer than that series.) 
Storyline/My Thoughts: Now, let me first say, the characters in this book are based in high school. They are all Seniors. One of them is already eighteen, and the others are still seventeen. Some readers may not feel comfortable with some of the scenes mentioned in this book. If you don't like reading about teenagers having intercourse, making out, and doing other explicit things, this series may not be for you. That includes underage drinking at parties, too.
I know teenagers do things they shouldn't. (Ummm…I was a teenager at one time, but I'm not even going to say what I did. My mother or my own teenage daughter may come across this review.) I am moving on to what I thought about the book before incriminating myself.
Frankie, the main female protagonist (telling the story), has four guys as best friends. She's always been one of the guys, and they have always treated her like one. Her best friends have dated throughout high school, but she has never dated. She finds out from a girl named Rachel that the guys have made it known that Frankie is not to be touched. She doesn't like when she finds out this information, and for the summer after Junior year, she decides to keep herself busy and away from her friends she's known so long instead of confronting them. Frankie decides she will focus on her future and get through high school. Her French TA asks her out one day, and she accepts. She wants to start experiencing high school as her friends have been. The guys find out the truth and confront her, and now they will do anything to prove to her they want to date her. Her guy friends, Coop, Bubba (aka Ian), Jake, and Archie, dump their girlfriends before school starts and make it known they want to give Frankie all the dating experiences. They don't care if she dates every one of them.
Each one has a different personality.
Since elementary school, Coop has been her closest friend and lives near her. He's there for her always.
Bubba (aka Ian) is a football player plus a musician who is the first to ask her out to Homecoming. He's such a sweetie and lets her decide what she wants and doesn't pressure her into anything.
Jake is another football player and is very protective of her. He's the first one to call her out on her distance. He's also a hothead and will snap at anyone who tries to hurt Frankie.
Archie is the rich one who wants to worship the ground she walks on because he will do anything for her. He's also the one that makes it known how much he wants her physically.
I loved getting to know all the characters in the first book in the Untouchable series. I liked Frankie's character because she's a determined high schooler who has goals and wants to achieve them, even if she's overworking herself. Sometimes being overworked can put a damper on relationships and experiencing life, and I felt for her.
Now, there's bound to be drama since Frankie decides to date every one of them. Firstly, past ex-girlfriends and a mother who is never there for Frankie. Don't even get me started with Frankie's mother. I was not too fond of her character because she was only mentioned a few times.I also liked that the chapters included text message conversations with the boys. I got to see what they thought about everything, and I hope there are more of those types of chapters in the next book(s).
Here's the issue with the book I had and why I gave it only three stars. There was so much mention about AP classes, school work, and eating that I skipped over words/pages in the book. I wanted the interaction of Frankie and her friends, but not their every movement and the constant repetition of specific conversations they already had in the book. It drove me bonkers at times, but I had to remind myself it was high school. Minus those issues, the book was okay. I find myself invested in continuing to reading the series, especially after the cliffhanger at the end. I wasn't expecting it.
This book does have some steam to it, so again, if you are not comfortable with steamy scenes in a young adult book, then this book may not be your cup of tea.
Standalone or Part of Series: It's part of the Untouchable series by Heather Long, and I would recommend reading order.
Steaminess: ⭐️ ⭐️ ⭐️
Cliffhanger: Yes.
Trope(s)/Element(s): Reverse Harem; Friends to Lovers
Would I recommend this book? Yes. If enjoy Mature Young Adult Contemporary with Reverse Harem.

This post contains affiliate links you can use to purchase the book. If you buy the book using that link, I will receive a small commission from the sale. It will help sponsor future giveaways but costs you nothing extra. You can read the full disclosure underneath the Privacy Policy.
---
---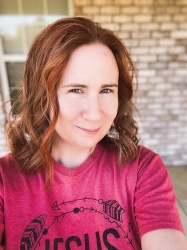 Latest posts by FranJessca
(see all)