Review: 'The Alpha King's Hunt' by Mia Kerr
December 9, 2022
I received a complimentary copy of the book from the Author, BookSirens in exchange for an honest review. This does not affect my opinion of the book or the content of my review.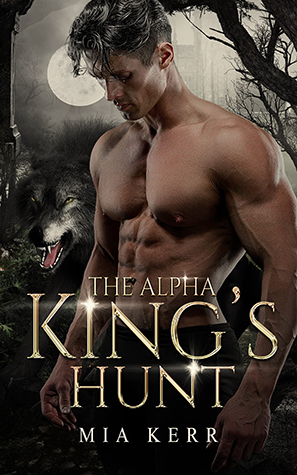 The Alpha King's Hunt
by
Mia Kerr
Published by
Self-Published
on November 15, 2022
Genres:
Paranormal Romance
Format:
eArc
Source:
Author, BookSirens
Goodreads
Purchase at
Amazon

Sleeping with the King was far better than she thought.

On every blood moon, twelve princesses from all over the Kingdom, belonging to different packs, gather at Harmon's Palace, home to the King of Alpha and where the Hunt takes place.

For thousands of years, the hunt had been marked as the game of Queens, where only one of the females gets selected to become the next Alpha Queen, but only after a long trial.

Valarie arrived at Harmon's Palace as Princess Sophia's lady but instead, she captured the attention of King Gabriel himself and vowed to have the prize all for herself after one accidental night, where she got the pleasure of her life.

Now, ranked lowest in the hierarchy, Valarie must decide where her loyalties lie.
---
Paranormal Romance has always been one of my favorite subgenres in the Romance genre, and I was looking for a shifter romance that had the fated mates tropes. Thanks to BookSirens, I found what I was looking for and was introduced to a new to me author, Mia Kerr.
Storyline/My Thoughts: The Alpha King's Hunt had everything I was looking for in a PNR book. An alpha MMC, Gabriel, is not looking for a mate but is being forced into one because he is the Alpha King. He has to choose from several alpha princesses during the Hunt, and if they pass all the trials and he chooses them, the princess will become the next Alpha Queen. Amongst the princesses is an Omega wolf, Valerie, who is helping her princess win the Hunt and become the next Alpha Queen. The issue is that the Alpha King has set his eyes on Valerie. He will do anything to have her underneath him, even risk their reputation for her. 
I enjoyed this book by Mia Kerr. The Dual POVs from both main characters, the tension between the two characters when they were together, and the risk of them being caught. It kept me intrigued. I enjoyed the world-building and what the Alpha King was dealing with, and it wasn't only the Hunt. He was dealing with an uprising of other wolves wanting to overthrow him. He was too busy messing around to be an actual King, which is why he was at risk of losing everything. Even his mother warned him.
Gabriel and Valerie's relationship was forbidden, and they knew it. There were constant moments between the characters who realized they couldn't be together. Did that stop them from seeing each other? No, they had a hard time staying away, especially Gabriel. Yes, this book has steam to it.
I enjoyed how the book ended. I was surprised to find the twist at the end regarding a specific character.
Overall, I give this book four stars and look forward to reading more from this author.
Standalone or Part of Series: Standalone.
Steam/Spice: 🌶 🌶 🌶
Genre(s)/Trope(s)/Element(s): Paranormal Romance. Fated Mates. Forbidden Romance. Alpha MMC. Omega FMC. Virgin FMC.
Would I recommend this book? Yes. If you enjoy Paranormal Romance with shifter dynamics that involve alphas, betas, and omegas, this book is for you.

This post contains affiliate links you can use to purchase the book. If you buy the book using that link, I will receive a small commission from the sale. It will help sponsor future giveaways but costs you nothing extra. You can read the full disclosure underneath the Privacy Policy.
---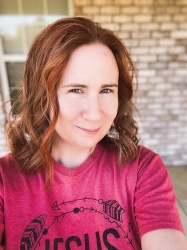 Latest posts by FranJessca
(see all)