Review: 'Virgo' by Gemma James
September 18, 2021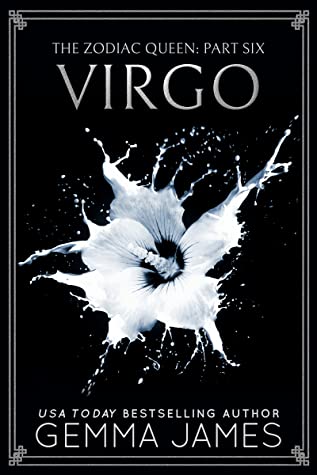 Virgo
by
Gemma James
Series:
The Zodiac Queen #6
Published by
Amazon Digital Services
on February 11, 2021
Format:
eBook
Source:
Purchased
Goodreads
Purchase at
Amazon
|
Barnes & Noble
|
Kobo

Twelve men. A virgin queen. One arranged marriage.
Miles Sinclair.The virgin of the Brotherhood.Designer of kinky tech.Believes patience is a virtue.
The man is as disciplined as he is dominant. His house rules aren't open to negotiation, and they involve a shared bed and zero clothing. Despite his need for control, I fight him at every turn.
Because it's time for me to take a stand in this tower of secrets and betrayals. But on a fateful summer day, temptation awaits in a gazebo—a chance encounter where air and fire collide—and a single moment of weakness engulfs my world in flames.
Mr. Sinclair might believe in patience, but to him, forgiveness isn't a virtue.
---
I was anxious to read Virgo, the sixth installment of Gemma James The Zodiac Queen series. I knew this novella would be a tough one for Novalee, especially after finding out some truths in the previous novella in the series. I didn't expect all the twists and turns in this book. Forewarning, there is a cliffhanger at the end of this novella that will leave you in shock.
Storyline/My Thoughts: Virgo is when Novalee ends up with Miles Sinclair. Miles is all about sticking with the Brotherhood laws. Novalee, though is starting to be done with the laws of the Brotherhood. She will test Miles's patience several times in this novella that put herself in horrible situations. One of the instances makes even the other brothers uncomfortable with how Miles punishes Novalee for disobedience. Novalee is dealing with issues from the previous novella, specifically about Sebastian. I understand her frustration, but she's going to end up in trouble. Sebastian is winning me over, because he genuinely cares for Novalee. Liam also cares for Novalee, and he does something crazy in this book that I was not expecting.
Gemma James put me through the wringer in this book due to how Miles Sinclair was with Novalee. Be prepared ahead of time to either like or dislike Miles. I didn't like him. He seemed to throw hissy fits a lot, and he already knew Novalee would not obey him. He had it all planned out too well.
I'm not prepared for House of Libra, and I know Novalee is not either. Pax is one of the twisted ones in the house that even some of the brothers don't want Novalee to stay with for a month.
Overall, this book receives four stars from me. I have to find out what happens next in Libra. Here's hoping Novalee continues with her feistiness on fighting back against the brothers. 
Standalone or Part of Series: It's part of the Zodiac Queen series.
Cliffhanger: Yes.
Steaminess: ⭐️ ⭐️
Trope: Reverse Harem; Arranged Marriage
Would I recommend this book? Yes. If you enjoy Dark Erotic Romance, then you'll enjoy this book/series. This series does have some uncomfortable situations in it with some of the male characters with Novalee. Poor Novalee. I hope she gets a true happily ever after at the end of this series. 

This post contains affiliate links you can use to purchase the book. If you buy the book using that link, I will receive a small commission from the sale. It will help sponsor future giveaways but costs you nothing extra. You can read the full disclosure underneath the Privacy Policy.
---
---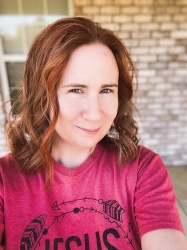 Latest posts by FranJessca
(see all)