Review: 'Whiskey Sour Noir' by Mickey J. Corrigan
April 15, 2014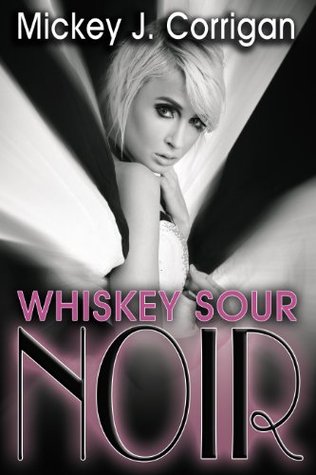 Whiskey Sour Noir
by
Mickey J. Corrigan
Published by
The Wild Rose Press
on March 5, 2014
Genres:
Contemporary Romance
Format:
eBook
Source:
the author
Goodreads
Purchase at
Amazon

Love is like a whiskey sour: you've got to watch out or it sneaks up on you.
Tami Lee Conkers is a spunky Florida chick who works at a homeless shelter. Cat Avery is handsome, well-educated, articulate, funny and dark. He lives in a bum motel and bartends right down the street from Tami Lee. She falls for him—even though she knows better. The man is a registered sex offender.
Avery claims he's innocent. Tami Lee is following her heart, but she's afraid she knows where that will take her. The love they make feels doomed. All around them, life is going from bad to worse. Especially since the Gulf Stream has stopped moving for the first time in thousands of years.
An end of the world romance, Whiskey Sour Noir is an engaging story of two unlikely lovers battling tough odds.
Love can be so bittersweet.
My Review
Whiskey Sour Noir is a very short novella that is not your typical kind of romance book.  It's only 61 pages, and it can be read within 30 minutes or less depending on how fast you read.  Let's say I'm a fast reader, so it doesn't take me long. (unless my kids are home well let's say reading may take longer)
The narrator of the story is Tami Lee Conkers.  She's very brutally honest in the story.  She comes out and says that she sleeps with lots of men and pretty much everyone knows her.  She's a tough chick though that lives her life the way she wants, and she doesn't care what others think.  She's never seen a guy like Cat Avery in town before.  It's instant attraction to her when she spots him working at the bar she frequently visits. In the story though, she tries to convince herself not to fall for Cat Avery.  Cat Avery is a convicted sex offender.  It should automatically come up as a red flag for Tami not to mess with him.  I know I was weary at first with his character, until Tami started finding out the facts on Cat Avery and what happened to him.
Cat Avery is a guy that just happened to get screwed over big time.  He never thought his life would turn upside down over something he never did.  But the evidence against him proved he did it…but he knows he didn't.  The poor guy I felt sympathetic to him when I found out the truth on what happened.  He just happened to put trust in someone and that someone turned against him.
The relationship of Tami and Cat's characters are doomed from the start together.  There are several reasons why they shouldn't work out. But there are reasons why they would work out.
It's a very short novella, which means it is going to go by fast.  Tami narrating the story can get somewhat annoying when she starts babbling about things that didn't go with the plot of the story.  I did enjoy her chatting about the drinks though. Whiskey Sour Noir plays a role in the story, which is why the book is called that.  =)   The plot was exciting between the characters. I enjoyed getting to know both characters and their lives.  How they came together and what they did for each other. This is not a book I would typically read, but it was interesting.  The plot of is what kept me reading because I wanted to find out the truth of what happened to Cat Avery and how he got it resolved.  He deserved some happiness after being screwed over big time.
I give this book 3.5 moons and recommend it to readers out there that enjoy a quick read.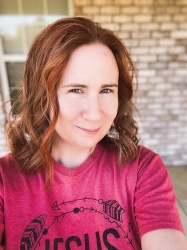 Latest posts by FranJessca
(see all)