Review: 'Wild Cowboy Wolf' by Kait Ballenger #CMCon23
June 28, 2022
This post contains affiliate links you can use to purchase the book. If you buy the book using that link, I will receive a small commission from the sale. It will help sponsor future giveaways but costs you nothing extra. You can read the full disclosure underneath the Privacy Policy.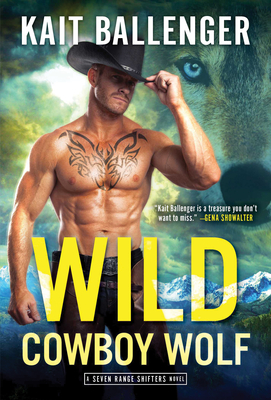 Wild Cowboy Wolf
by
Kait Ballenger
Series:
Seven Range Shifters #5
Published by
Sourcebooks Casablanca
on December 30, 2021
Genres:
Paranormal Romance
Format:
eArc
Source:
Netgalley
Goodreads
Purchase at
Amazon
|
Barnes & Noble
|
Kobo

A cowboy wolf hiding from his pastThe elite warrior who wants to be part of his futureAnd a fierce enemy out to destroy them both…Grey wolf warrior Dakota Nguyen has everything she ever wanted, but when the daily grind gets lonely, her best friend Blaze always knows how to cheer her up. And lately, she has a feeling that there might be something more between them.Security tech for the ranch, Blaze Carter is as smart as a whip, quick to joke, and fast on the draw. But underneath his witty exterior, Blaze harbors a dark secret, and fears the day when his demons catch up with him. Unwilling to put his pack at risk, Blaze keeps his secrets to himself and his pack at arm's length—except for Dakota, who has managed to sneak into his heart.But even as friendship turns to passion, a hidden enemy threatens to destroy the pack and all that Blaze and Dakota fight so hard to protect. Now, there could be deadly consequences to acting on their desires…"Kait Ballenger is a treasure you don't want to miss."—GENA SHOWALTER, New York Times bestselling author"Adventure, intrigue, and a super sexy premise!"—TERRY SPEAR, USA Today bestselling author, for Cowboy in Wolf's Clothing
---
I'm playing catch-up on Kait Ballenger's Seven Range Shifters series. The fifth book, Wild Cowboy Wolf, came out late last year, and I read it in less than two days. I would've finished it in one day, but the family wouldn't let me read in peace. 
Storyline/My Thoughts: Most of the books I've been reading this year (2022) have had the Enemies to Lovers trope. It's great to read one that has another of my favorite tropes: Friends to Lovers, and that is precisely what trope is in Wild Cowboy Wolf. Blaze Carter, one of my favorite male characters since he was introduced, finally gets his book, and I was glad to hear that it would have Dakota Nguyen as the FMC. Blaze is the computer security expert in the pack, and he's also the one that makes everyone laugh and smile. His crazy shirts that he wears always have something to say on them. Dakota is the animal vet who takes care of the pack's livestock and animals. She will also be the next female elite warrior of the pack. Sierra, the FMC of the last book, paved the way for more female elite warriors, and I was happy to know Dakota would be the next elite warrior in this book.
Here's the thing between Blaze and Dakota. They have been best friends for years. Everyone in the pack but Dakota knows that Blaze is in love with Dakota. One night for movie night, Dakota decides to kiss her best friend, Blaze, for the first time. Before it could go any further, Blaze stops the kiss. Dakota is surprised by it, but Blaze has his reasons. Ever since he came back from Russia, he hasn't been the same, and he doesn't want his best friend ever to find out what he did in Russia under special assignment. He would do anything to protect her from his past and the bad people who want him dead.
I enjoyed reading Blaze and Dakota's story, especially after Blaze told Dakota that she would ask for a kiss from him. She said she wouldn't, but how could someone resist Blaze? I know I wouldn't be able to because of how he was in the bedroom with her. I love a friend-to-lovers book, and this book had that and the spice to it.
Now, I wish Blaze would have opened up more to Dakota about what happened to him. He wouldn't even tell some of the other pack members. The only one who knew was even a part of the back, but he had been his commanding officer in Russia. Blaze had been suffering for years with what he had to do in Russia. The poor wolf needed someone to confide in, but I could understand why he didn't want to tell her. He shows his other side to her when someone tries to hurt her. No one messes with Dakota.
Dakota knows how to handle her own. She proved it with other male wolves that didn't like her being an elite warrior. I loved getting to know her character and how she was with her best friend. She cared for him, and it took others to tell her the truth about how Blaze felt for her. I liked that she made the first move with him, too.
Overall, I give the fifth book in the series four stars. I am saddened by what happened towards the end of this book with certain characters. Kait Ballenger made the waterworks happen. I was not expecting what she did in this book.
I'm also upset that the sixth book in the series is the last, but I know Kait Ballenger will have more books than I can read and devour. Whatever she writes, I will read without hesitation. She's become one of my favorite PNR authors.
Standalone or Part of Series: It's part of the Seven Range Shifters, and I recommend reading it in order. Each features a new couple, but you miss out on the previous couples that I already had their books.
Steam/Spice Rating: ⭐️ ⭐️ 💫
Trope(s): Friends to Lovers
Would I recommend this book? Yes. I recommend the whole series to Paranormal Romance readers out there. If you are a fan of the show Yellowstone, you'll also enjoy this series by Kait Ballenger. Kait gives us a PNR version of Yellowstone.

This post contains affiliate links you can use to purchase the book. If you buy the book using that link, I will receive a small commission from the sale. It will help sponsor future giveaways but costs you nothing extra. You can read the full disclosure underneath the Privacy Policy.
---
---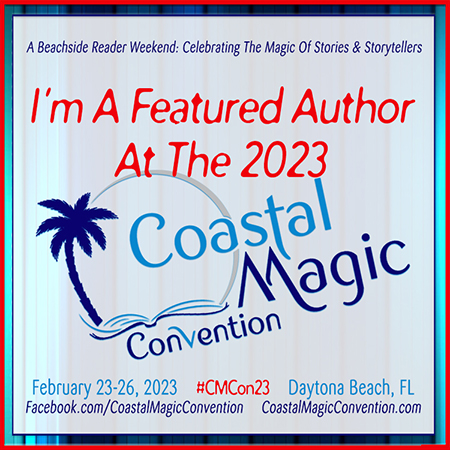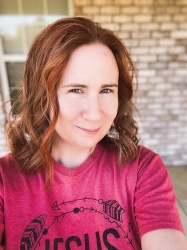 Latest posts by FranJessca
(see all)